Fines for underfill of fuel at filling stations will be introduced in 2019
Fines of half a million for underfilling fuel filling stations already in 2019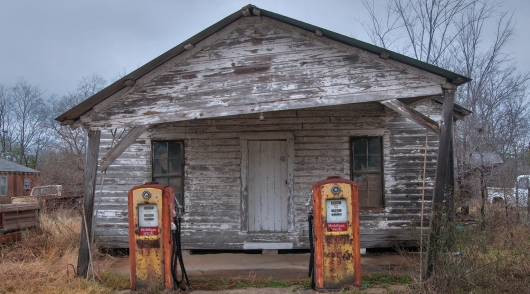 In 2019, petrol stations, or rather their owners have to financially answer for underfill of the liquid product. In other words, with spring, high summer of the following year introduced fines for underfilling fuel. This bill is approved by the Commission to counter illegal turnover of industrial products. Approval of this bill, said the head of Ministry of industry and trade Denis Manturov, adding that the bill can be submitted to the state Duma before the end of the year, and to enter into force, he can either 1 January or mid-2019, depending on the speed consideration.
The initiator of introduction of such fines essentially became the Federation of Russian car owners (FAR), conducted its own review in the "mystery shopper" in 13 regions of the country. The material we published in the middle of summer (Here's how to cheat at the gas station), more details can be found on the official website of the HEADLIGHTS, here.
We briefly recall the results of the RAID.
Specialists HEADLIGHTS was checked:
5 is a Vertically integrated oil companies (VIOCs).
21 — Federal and regional networks.
8 – Miloslavich and private filling stations.
Violations by the number of the discharged fuel was identified by 76% of gas stations!
Underfilling among the Vinca was 20%, every fifth. This is a good result and then you'll understand why. "Underfill 1,63% — level error" noted on the website of the Federation of car Owners.
Underfilling among Federal and large regional networks amounted to 81% (mean underfilling of 4.97%, a maximum of 19.03%). Not the massive "cheating" with the fuel, but almost 1/5 of foregone car ownership fuel – it is certainly the height of arrogance.
But melkozerova filling stations and private filling stations nedolivayut the polls is 100%. However, if we pour in too little, less than in the second category (average underfilling of 5.66%, the maximum 8.03%).
Underfilling the average for the sample was of 5.05%.
After these revelations in multilevel media has raised a real stir around the topic. Criticized as gas stations, and representatives of the HEADLIGHTS. But a little later a similar test was conducted by the Ministry of internal Affairs. In Moscow and the Moscow region, the proportion of violations was about 24%.
In the end, on the side of the Federation of car owners faced with the Ministry of industry and trade, and one of the initiators of the introduction of turnover fines for underfilling fuel,1% of the annual turnover of the company upon the first detection violations and 3% – when you re identified was the Rosstandart. In rubles it will be approximately half a million (low) and two million (minimum), re-identified underfilling. Such fines will have to cool the ardor of many owners of gas stations and so many problems to motorists in 2019, is likely to be avoided.