Find out once and for all whether you need a crossover, using our test
You really need a crossover? 6 things you should take into account before buying a SUV-class
Selling products is a science. One of the tenets of this activity are as follows:
To profitably sell the product, you need to make it a worthy presentation and competently carry out promotions. And it turned out to be efficient and truly effective, it is necessary to consider all the psychological characteristics of the consumer.
Do you think the so-called fashion crossovers dictated by the desire of consumers or imposed by the manufacturers? Actually the question is really interesting and absolutely genuine. What comes first in this the craze – demand or supply? After all, the manufacturer to gain nothing but advantages, chief among which is a huge profit, but the ultimate buyer is faced not with such a clear reality. Especially if you compare the final cost of crossovers with other classes and types of cars.
The crossover concept is certainly not new, but in recent years the design of these cars were refined and improved in order, so that the combination of the key characteristics of the car became more balanced, to give buyers what they want: space, safety, flexibility and confidence in driving.
If you think about the transition from car to crossover, you are not alone and in front of you opens a great choice. The segment "crossover" today is one of the most populous on the market, and the choice is constantly expanding.
However, you may wonder if you really "need" a crossover. Although a clear answer that would be applicable in each situation, it is not, but a certain "test" on a buying opportunity or the need can be based on the following seven questions.
Below we consider the pros and cons of crossovers and try to help figure out if you really need this type of car or should I find another option, which may be wiser.
The cost of fuel and maintenance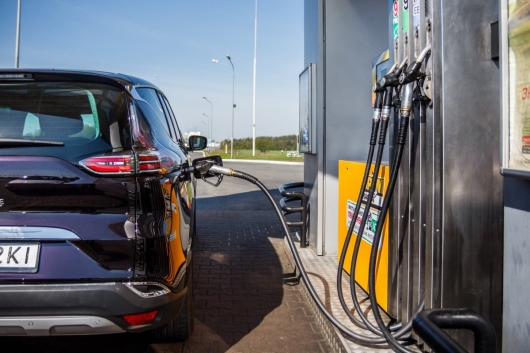 Depending on the subject of your crossover (and the car you own now), your operating costs can increase, sometimes significantly. Crossovers are usually bigger, heavier and less aerodynamic than the sedans. Yes, you will get more space and opportunities, however, the wave probably, when delivering the gas station you will cry bitter tears.
And do not cheat the numbers officially declared the consumption of "juice", especially if we are talking about gasoline. In real conditions, you can safely multiply it in half. Don't believe? Sorry, have to believe. One of the biggest German magazines AutoBild little more than a year ago has tested the difference between real and stated fuel consumption. The results is very surprising, because the minimum difference was in the region of 40%, in favor of the official data, as most of the cars crossed the 60% threshold!: Test: How real is the fuel consumption differs from the stated
So, when you see the consumption in the city is 9.5, 9.9 liters per 100 km, know that you will get a minimum of 13 liters, and even more. With the price of AI-95 45 rubles, tell me honestly, you will be able to keep such a car? I think spending on gasoline? Let's take a count.
Assume that 1 liter of fuel we pay 45 rubles.
Crossover-10 liters on average is enough for 100 km – 450 rubles
1000 km – 4.500 rubles
10.000 km – 45,000 rubles (some only for a month comes over)
100.000 km (on average, the mileage naesala five years of ownership) 450.000 rubles
500.000 km, guess how much money in today's fuel cost? For the money this car can be bought in the maximum configuration:
So, a passenger car with front-wheel drive these costs can be safely reduced by 2 litres. In the end, the fuel savings translates into a very large monetary value. Hence we conclude, if you travel a lot, the car you prefer.
In addition, many crossovers are bought because of their equip all-wheel drive (AWD), which in itself increases fuel consumption, but it can also increase the maintenance cost in the long run.
In most cases, a crossover with all-wheel drive requires a little extra maintenance, but regular check-UPS, fluid change and other maintenance of this vital component of the transmission can lead to increased costs throughout the lifetime of the car.
Answer the question: can Your wallet to pull increased spending?
YES (1 POINT)
NO (0 POINTS)*
*To count up the scores and find out once and for all, you need a crossover or not, in the table at the end of the article. Remember or write down the score corresponding to your answer. There will be six questions, so be careful.
Other expenses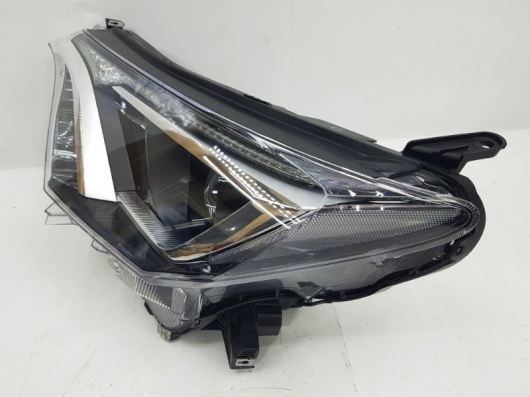 Associated costs may also increase. If you go to a new crossover to replace your old sedan, remember that consumables such as wheel size 18, 19 or 20 inches, go with the more expensive tyres are more expensive "shoed".
Also, for example, typically the automaker uses more expensive led or xenon headlamps, repair or banal replacement of light bulbs in which is costing larger money. A pair of regular halogen bulbs for 700 – 1,200 rubles you will not do.
And if the spotlight on the new urban SUV broken… sad to say it replacement. For example, the adaptive led headlights for Toyota RAV4 cost about 75 thousand rubles! Details here: the headlights in modern cars become too expensive
Don't forget preobladanie. Norma hour crossovers in the service more expensive, as well as spare parts.
Answer the question: Are the secondary costs for You a heavy burden?
YES (0 POINT)
NO (1 POINTS)
Whether you need extra space?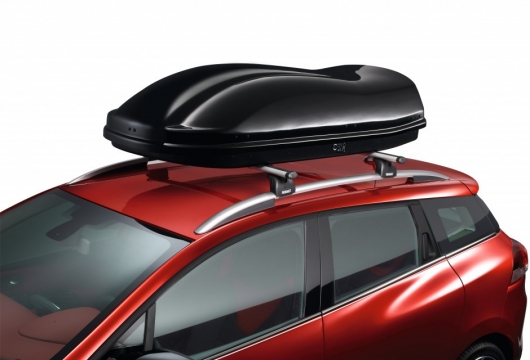 Are you sure that the sedan no longer holds all the things your family? Often travel with family on long trips? Like to travel? If storage space is not enough, then maybe it's worth to buy a roof rack? Like this one: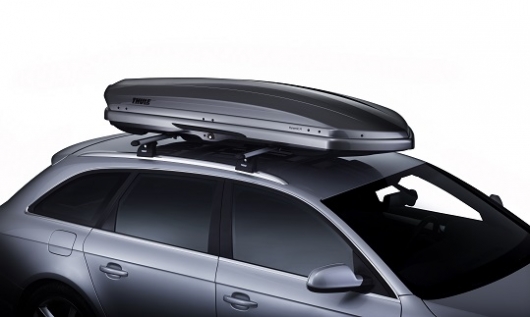 The car's interior instantly free from bags, Luggage, supplies for camping, and much more. Only your loved ones will go with you, not your property.
Maybe a closed box trunk 12 to 15 thousand rubles a much more pragmatic purchase than the purchase of a crossover for a little more roomy trunk? Moreover, ask yourself whether the trunk in the city "the man" so much more than your sedan or station wagon?
Answer the question: if you need to buy a crossover for the extra space in the cabin?
YES (1 POINT)
NO (0 POINTS)
You need a car for a trailer?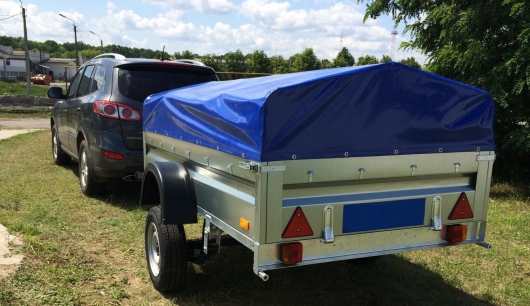 Quite rare on the roads of Russia – trailer for a passenger car, but for each tenant in front of the car are its tasks. Note that some crossovers have a lower towing capacity than many expected from them, while others – most.
All machines are different, so if you choose a crossover for towing, make sure that you fully understand the ability of the model in this regard. Trailers, too, are different, some even have to open an additional category of rights – BE, if a vehicle of category "b" coupled to a trailer whose permissible maximum mass exceeds 750 kg and exceeds the mass of the vehicle without load.
With light trailers to handle even ordinary sedans. Therefore, they should not be discounted, immediately after starting the search of the SUV after the purchase of the trailer.
Please note that crossovers with CVT usually have a much smaller capacity for towing than expected buyers.
Answer the question: Your sedan to cope with the transportation of the trailer?
YES (0 POINT)
NO (1 POINTS)
You need four-wheel drive?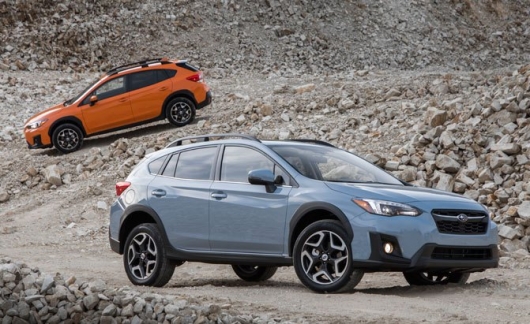 You need four-wheel drive? The answer is likely no. In the end, our parents and their parents got by just fine for decades without it.
The marketing Department of every automobile manufacturer is working full, constantly repeating that all-wheel drive is a safe drive. No time to explain, man, just get it! You, the buyer, will thank us that it took a four-wheel drive!
In fact, any drive should be able to manage. And if there are unforeseen circumstances, it is absolutely not important, complete or any other driven car will fly into the barrier. Cutting-edge technology also we should not hope. Autopilots Tesla wrong…
Also we will remind that on the market, including used cars there are plenty of sedans or models in the compact class, the Subaru Legacy, Subaru Impreza, Ford Focus, Toyota Prius, Mazda3 and others, also available with AWD. Well, if you can't live without it.
As for a little more clearance and the ability to Park anywhere, as well as the races on the borders. Well, watch the morning on those unsuspecting drivers who have parked their SUVs in the snow. Some of them will definitely be late for work. Simply because to leave it would be very hard. And the sidewalks do Parking is almost always prohibited.
Answer the question: are you sure You need four-wheel drive urban crossover?
YES (1 POINT)
NO (0 POINTS)
You still need good winter tires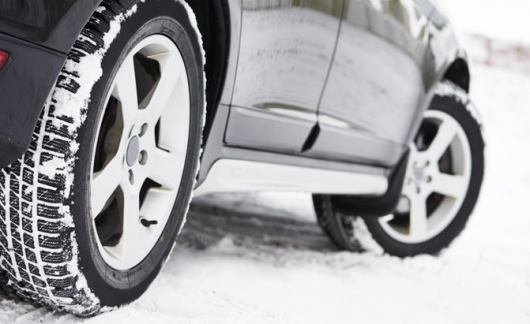 If you have never had a crossover or four-wheel drive vehicle, it is important to understand a simple concept: all of its functions and protection systems that improve traction and increase the safety don't work without high-quality tires. Neither in summer nor in winter.
A set of winter tires 255/55 R18 on from a quality European manufacturer will cost at least 32 thousand rubles. Do not forget that very soon many foreign good tyres will rise by 15-20%. Total Milleny, Godfery and other tyre cheaper than 40,000 rubles per set are unlikely to find.
That's why soon it will be impossible to buy tires
Yes, in good hands, they will live three years or more. But still a significant expenditure, you will agree.
Answer the question: are You Ready to buy expensive winter tires?
YES (1 POINT)
NO (0 POINTS)
Right choice: do you really need a crossover? Count the points.
SCHASTLIVCHIK! Well, I guess it's time for you to change on the crossover. Are you ready for it mentally and financially.
DANGER! You want to buy a urban SUV, but don't have the funds. We strongly recommend NOT taking a car, especially on credit. Owning an expensive toy will become a flour. In the end you will lose both the money and her. Better spend the money on more useful things.
PRAGMATIC You know exactly what you want and what you have enough money at the moment. Well done!
1
0
0
1
0
0
1
1
0
0
1
0
1
1
0
1
0
0
5 points
3 points
0 points
Sometimesiamanasshole знатьЗаконодательствоТехосмотрЛайфхак
Knowledge base