Elon Musk: the new Tesla Roadster will be able to fly using rocket mini-engines
Another tweet head of "Tesla" on the new Tesla Roadster left fans confused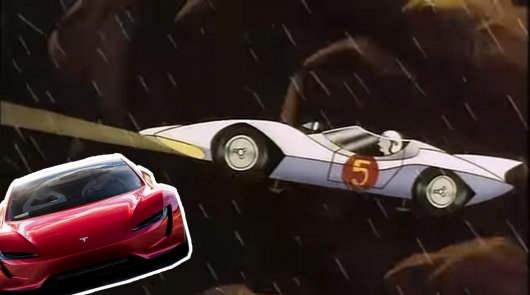 Executive officer Tesla, Elon Musk has made a new bold (read: populist) a statement that the Tesla Roadster the next generation will be able to fly, and at least float. No, your eyes did not deceive you, he really left this message on Twitter:
In mid-2018, the owner claimed that when the Roadster goes on sale it will be available with the optional "package Space X", which comes complete with rocket engines. Original Musk explained that it helps in accelerating the car, set the maximum speed, braking and cornering, but now is another story, he claims that these mini-engines will also allow electric hypercar to fly and soar.
Responding to a tweet depicting a hovering DeLorean from movie "Back to the Future", Musk said that the new Roadster can get a similar function. To the question from the popular IT Explorer Marcus Brownlie, joking whether the head of Tesla or not, the latter stated that he is very serious about creating a soaring hypercar.
"You will use a system of cold gas engine SpaceX-air ultra-high pressure composite pressure vessel instead of the 2 rear seats", – assured Mask your audience.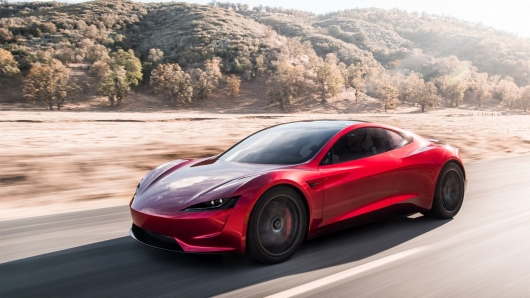 Sounds crazy and ridiculous, but the fans do not even seem to doubt that Guru says seriously. On the one hand, we understand that such a system can be created not only hypothetically but practically implemented. Another question is, will it be used in the series (which is very unlikely) or do it solely for the sake of a PR firm (to which we are inclined), because such a system would be prohibitively expensive and probably wouldn't have sold in very small quantities. And what's its practical use? It is not clear…
However, it is clear more, Musk, in spite of his real merit and success, loves to throw dust in the eyes on any occasion. One of the latest controversial tweets was the announcement that Tesla brake pads do not need to change. Beautiful and peremptory words, turned out to be a myth for the sake of PR, this has been proven in our material: In the electric cars do not need to change the brake pads: truth or myth?
But even without rocket engines, a new Tesla Roadster already promises to become something special and remarkable. Tesla claims that with its powerful motors and a rechargeable battery with a capacity of 200 kWh, the Roadster is reportedly ready to drive over 1,000 km on a single charge and can accelerate to 100 km/h for 1.9 seconds, and its maximum speed will be about 402 km / h, almost like the Bugatti Chiron!