Electric concept SUV Mercedes EQ, new era of the development of electric cars
Mercedes showed how to look electric crossover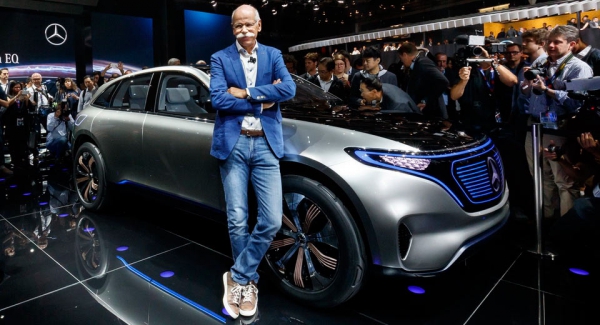 Concept cars crossover EQ Generation has become the undisputed leader in technological innovations among all of the 2016 Paris Motor Show. It would seem that we are presented with ordinary concept, a vision of the future that might look like for the city SUV from Mercedes-Benz, but it is only at first glance. In fact, this concept is notable. That very soon he will become a full participant of traffic in many developed countries. This means that Mercedes has introduced a new serial crossover, which in a few years will be a direct competitor to Tesla Model X.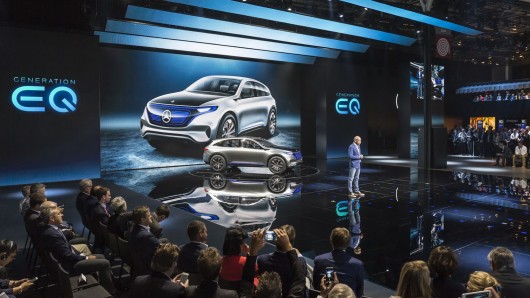 In concept-Generation EQ was the testing of a new platform specifically designed for future electric Mercedes-Benz. The architecture is modular and this is its one major advantage, especially when its application is considered in the context of electric cars. The fact is that according to some car experts, the advantages of modular, and therefore variable in the dimensions of platforms that best can be seen on the example of electric cars. After all, unlike the modular platforms on cars with internal combustion engines to electric cars, you can extend the wheelbase (assuming that the purchaser can when ordering the car to choose the necessary parameters) to increase the number of batteries, which in turn will increase the power of electric machines.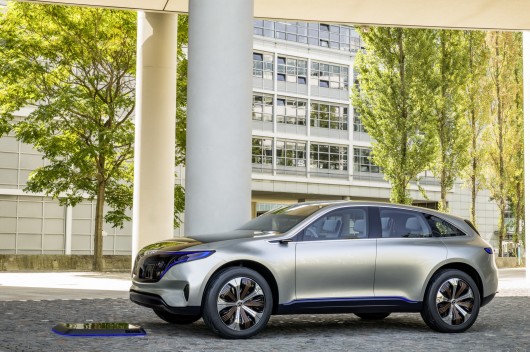 A new concept of electrocreaser is driven by several electric motors with a capacity of 402 HP and 700 Nm of torque, which allows the Generation EQ can accelerate from 0 to 100 km/h in less than five seconds. According to Mercedes, the crossover can travel up to 500 km on a single charge, which becomes comparable to the distance on one filling for cars with internal combustion engines. The company did not give an exact battery capacity, stopping only at General data of 70 kW. The electric car can charge the battery through the wires, including fast charging, and wireless charging.
The exterior design is unusual, however, we're talking about concept -. Filesresearch radiator, headlights and a three-beam star combined into a single indoor unit. At the rear of the vehicle visible to the same situation. LEDs, glass and dark substrate.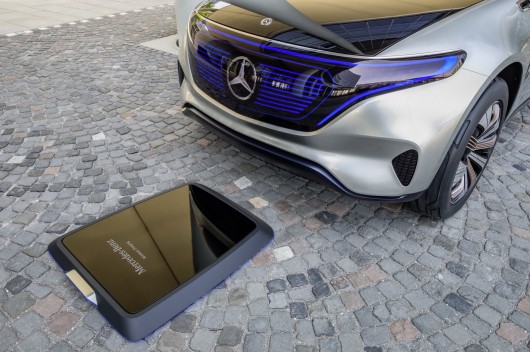 The interior is minimalist and the presence of a huge number of touch-screen controls. Buttons in the crossover nearly what is not. Dashboard, touchscreen infotainment system, the functions of the car, it was all done using the touchscreen. Remarkable and the Central tunnel panel, it also made the touch.
Look at the photos of the cabin. On the sides are two unusual screen on them displays the image from the rear view camera.
In the near future, Mercedes plans to create a sub-brand with the initial letters "EQ". Underneath it will start to produce electric cars.