Driver's license with a microchip and a new STS: got the photos
Traffic police secretly showed the right STS of the new sample
In the network appeared photos of the new driver's license with microchip and certificate of vehicle registration (STS) the new compact format. Both versions of the documents made in a compact plastic card. If STS the difference is really striking, soon in the past must leave antiquated paper format, driver's license, the difference is not so great. But it at first glance. A photo presentation was held at a closed meeting of the traffic police.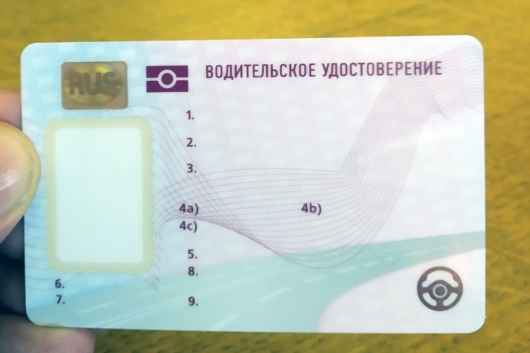 Preparation of change took place gradually, in several stages. First and foremost, the tax code was amended as part of the registration fee (entered into force on 3 August). As we wrote earlier, the duty on the issuance of driver's licenses of the new sample will be 3 thousand rubles. For the document of the old sample will have to pay 2 thousand rubles. For the issuance of the registration certificate of the new sample – 1,500 rubles. Usual STS will cost 500 rubles.
The next step was the emergence of the draft order on driving licences and registration certificates of the new sample and now, according to the technical documentation has been developed samples of the new drivers documents.
Card will receive a new degree of protection. For example, in the manufacture of these instruments will be used for laser engraving. In the lower right corner will display the image of steering, changing when you change the angle of view color from pink to green. On the back will feature a QR code that will read information about probably the driver or the car, depending on what document this code is applied.
The title of the document is "Driving license" or "Certificate of registration" – will be duplicated in two foreign languages – French and English.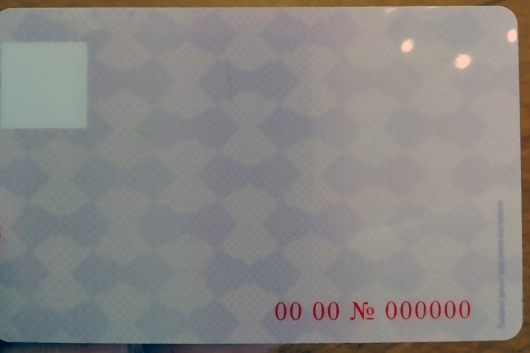 But the new driver's license – the presence of the chip which will contain different kind of information. The Ministry does not disclose the secret, what information is involved. Perhaps we are talking about duplicating information from the right, which you can check the card. The meaning of this protection against forgery of the document. It will be difficult to change. An indicator that indicates that the electronic document will be the camera icon, made in lilac color. At STS it is, accordingly, too.
Of course, from the chip all these data easily and quickly considers the traffic police with a special device. Particularly useful for employees serving in remote locations or on the road, where Internet may not be.
By the way, mass replacement rights and certificates of registration will not. Old documents will be replaced with new ones at the expiration, or when recovering after the loss. A certificate of registration upon change of the owner of the car. Yet to issue a new type of law and STS will not all traffic police unit, but only those who have the necessary technical capabilities for documents.