Dodge Durango gets police variation
Just two weeks ago, the Dodge company introduced
new Durango crossover received the most powerful engine. Yesterday
the manufacturer has released new teasers with the model intended
for law enforcement agencies.
Despite the fact that all updates of the Dodge Durango was
small facelift, the car received a powertrain Hellcat
and will now be able to boast huge capacity of 710 horsepower
forces. As it turned out, along with a sedan Charger, 2021 model
year, the SUV will get a version for the police Pursuit.
Detailed technical information the company has not
announced, but we already know that the package will be available for
order in September of this year.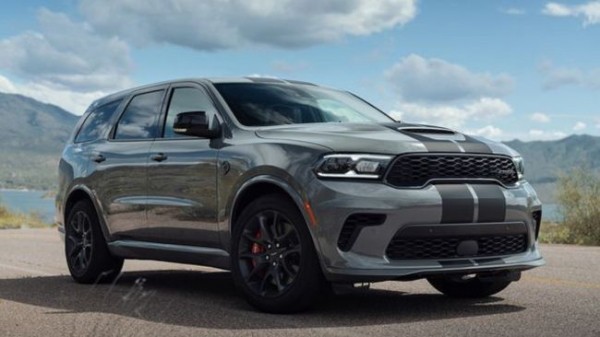 According to experts, the car will receive a 5.7-liter Hemi V8
possible load capacity of the towbar will reach almost 4 tons and a maximum
the speed of 230 kilometers per hour. Sedan Charger variation
Pursuit also will be powered by a V8 Hemi and ballistic protection
doors.
It is worth Recalling that the Charger Pursuit is the best selling sedan
law enforcement agencies in the United States and can only
to welcome the advent of more powerful versions.