Chinese Great Wall will create a six-wheeled pickup truck. First images
Six-wheeled pickup Great Wall CyberP6ckup will be built on the basis of the Cannon model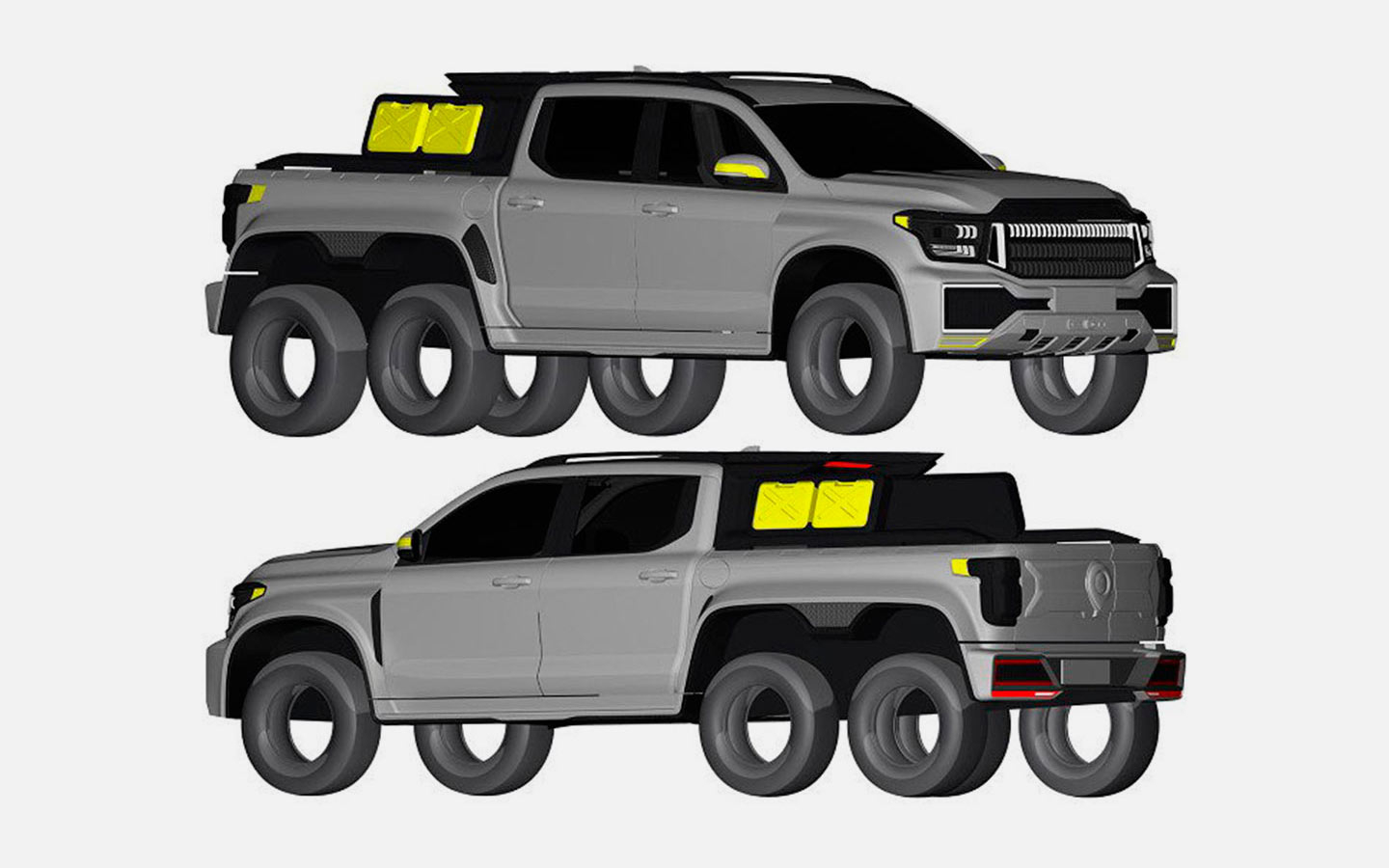 Photo: autohome.com.cn
The Chinese company Great Wall plans to develop a six-wheeled pickup called CyberP6ckup. One of the competitors of the novelty is called Tesla Cybertruck. At the moment, Great Wall has already patented the design of the future car. The corresponding image was posted by the Chinese edition of AutoHome .
The car will be built on the basis of the Great Wall Cannon. The car will receive an unusual grille, aggressive bumpers and a body with bright yellow accents.
Under the hood of a six-wheeled pickup truck, a 2.0-liter gasoline engine with a capacity of about 230 horsepower will be installed. The premiere of new items in the Chinese market is expected before the end of this year.