Chevrolet will launch two special version of the Tahoe and Suburban Premier Plus
The most premium of the SUVs Chevy with gold logo
After the debut of the show models 2018 Tahoe RST, and then the showdown version of the RST 2019 Suburban SUV, Chevrolet decides to build on the success of the promotion of two new premium versions of SUVs: model Tahoe and Suburban Premier Plus. A distinctive feature of the "Americans" will use the 6.2-liter V8 from Chevrolet that will be put on the premium version of the model with the optional package "6.2 L Performance Package".
In addition to the huge powerful engine the package will include: the newest ten step automatic transmission Hydra-Matic and adaptive suspension Magnetic Ride Control.
"Our clients have demonstrated high demand for Tahoe and Suburban with the 6.2 L V8 option," – said the unit, which sells Chevrolet – "Thirty-six percent of all full-size Chevy SUV models Special Edition now sold with this engine. Premier Plus gives the buyers, Suburban, and Tahoe buyers another option to choose a premium with a few extra strokes."
How much is the us premium? The prices are great even by American standards, the minimum cost starts from $74,100 for the model 2019 Chevy Tahoe Premier Plus. 2019 Suburban Premier Plus will cost even more: $76,900 excluding the cost for shipping to your destination.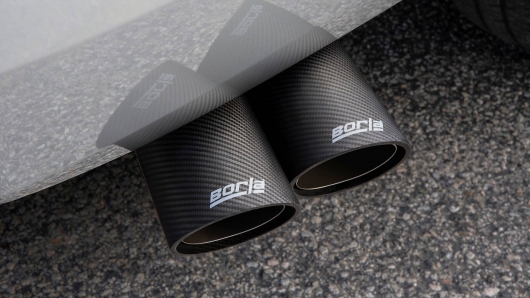 Both models feature a unique interior with heated and ventilated front seats black/red (mahogany) with leather trim. This premium two-tone interior and 22-inch chrome wheels available for the first time in a full-size line of SUVs and Chevy. On the roof are installed roof rails, chrome running boards and exhaust tips. In the trunk you can find the Chevrolet brand organizer for things.
Other interesting differences include the Chevrolet gold logo and chrome lettering with the name models.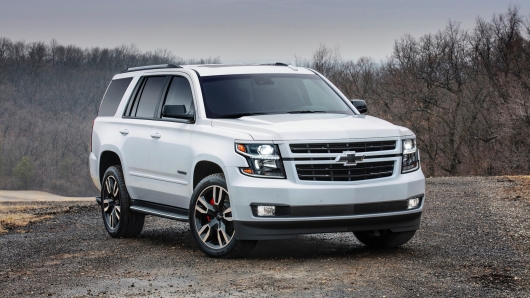 In the technological component includes a display with a diagonal of 8 inches, the standard hotspot wifi 4G LTE with 12 months data plan (USA).
With regard to available under the hood a 6.2-liter V8 engine, it has 420 HP and 623 Nm of torque.
PS Why the SUV put desjatikratno PPC? Simple 10-step "automatic" will reduce the rpm when driving at speeds on the highway.