Chevrolet Traverse: Soon in Russia
On the Russian market in 2018 appear SUV Chevrolet Traverse.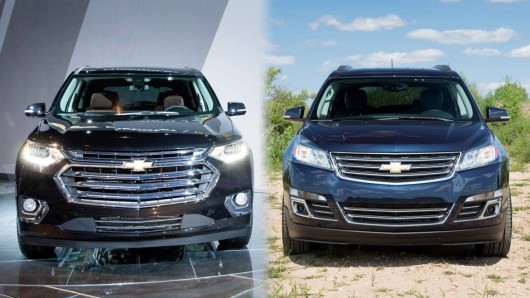 Compare Chevrolet Traverse two generations of 2018 and 2017
Despite the fact that Chevrolet has officially left the Russian car market in 2016, closer to the end of the year preparing the placing on the market of SUV Chevrolet Traverse, which was debyutiroval in early 2017 at the auto show in Detroit.
Recall that Chevrolet at the auto show in Detroit introduced a new generation SUV, which has grown substantially in size: Length – 5189 mm wheelbase 3070 mm.
It is worth noting that the new generation of the Chevrolet Traverse more than the current version of the Chevrolet Tahoe.

At the moment the car is available for purchase only in the USA. For example in America you can buy a version with 2.0 liter turbo engine capacity of 255 HP and maximum torque of 400 Nm.
Including, for those who think that four cylinder engines are too boring for the USA market modifications available with 3.6 liter V6 engine of 305 HP and maximum torque of 350 Nm.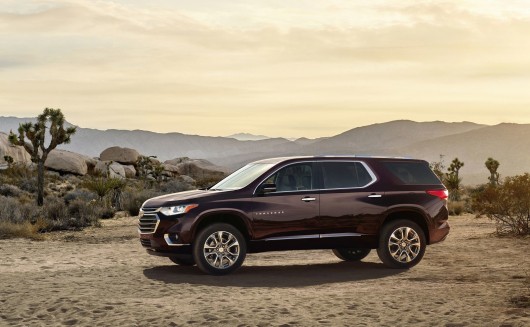 It is also worth noting that regardless of the version and specifications of Chevrolet Tahoe is equipped with a 9-speed automatic transmission.
However, in the base version the car is equipped with only front-wheel drive, while all-wheel drive is available either in full sets or as an option.
Sorry, we have no accurate information about which configurations will be available SUV in the Russian market. But all the details, we think, will be known closer to the fall.