This carnage on the road you hardly ever seen: a Curiosity
Three accidents in a few minutes, just incredible!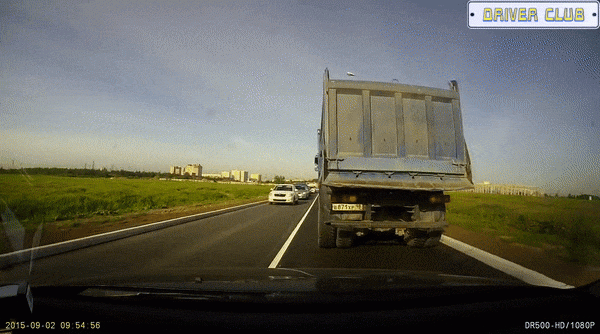 The road is a direct reflection of human life, where the nobility, the vices, indifference and humanism intertwined a tight ball. This tangle can hardly be broken. The video that we propose you to watch, just from this Opera.
It all started with a failed overtaking a truck. Car DVR tried to overtake standing on the road truck. The maneuver did not go according to plan and the car immediately hit the wheel of the truck. An unfortunate and bizarre accident.
But as it turned out, this problem has not ended. Because, if you believe the time on the recorder, it was Wednesday morning, 2015, all hurried for work. In the result of haste immediately began multiple traffic violations. Drivers began to go around the jam jumping over the curb, turning the lawn to mud. First went to the bus. Less than a minute the driver was going to regret this.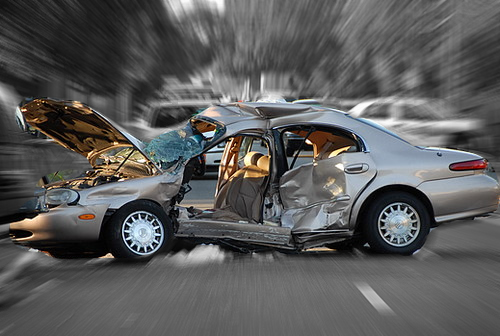 As can be seen from the device (the video at the end of the material), people began to unfold in an attempt to find another route. The footage shows a silver Toyota Auris has already started a turn when the driver of the Skoda, whose car was in front of Toyota also decided to turn around.
You guessed it, the maneuver failed and here! Handing back and not convinced of the safety maneuver, Skoda rammed in the side by a silver Toyota Auris! After that… the woman driver got out Japanese subcompact in order to assess the scale of the disaster… and then, as says classic satire Mikhail Zadornov, "Well? Are you ready? Ready?", the lady forgot to put the box on the Parking! And as soon as she came out from behind the wheel, the car rolled backwards. In the direction of the yellow van, who decided to avoid a traffic jam on the lawn and by the time passing just in front of the minicar.
The contact does not have to wait long. Kara was imminent and fast!
And so, two minutes have been three accidents! The circle is closed, and the tangle of human lives on the roads of the country are intertwined even more.
We conclude: never take your time and calculate maneuvers on the road in advance. Learn from others ' mistakes.