Car NASCAR revealed the design of the 2018 Toyota Camry?
In a race car the NASCAR encrypted image of the new 2018 Toyota Camry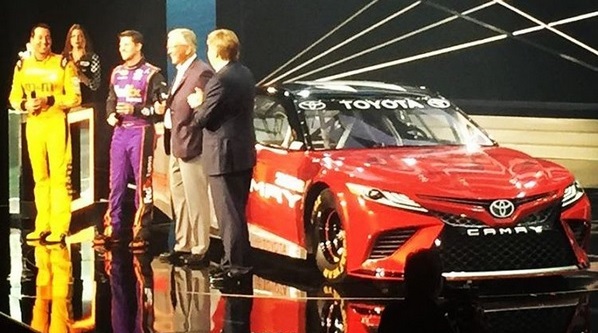 Similar to the recent presentation of a racing car for the American NASCAR racing, Toyota intentionally or accidentally revealed the future look of the next model of the 2018 Toyota Camry. Photos leaked to Instagram. Experts have suggested that the new Camry will meet the appearance, the style of the painted plastic body race car.
During the held presentation the audience saw a new model Camry NASCAR hallmark of which have become highly modified compared to the current model, drawing the front of the car. In General, the exterior of the car is likely to be more aggressive and sportier.
Of course, the modelling style applied to car racing NASCAR exaggerates the design possibilities of any real car, any make and model on which they are created. Although to know what the model is encrypted on a particular race car is no problem. More interesting, when first issued the racing version of the not yet existing model which can show the future appearance of the serial car model.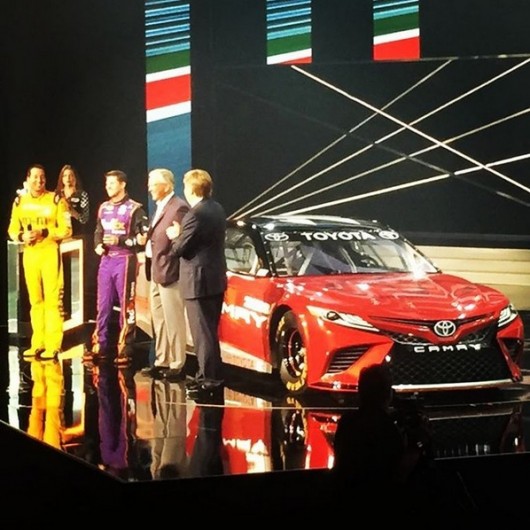 From the very beginning catch the eye modified headlight design. Headlights are likely to be equipped with L-shaped led clusters with daytime running lights mounted in each of the lighting devices.
In addition, the proposed lattice of the 2018 Camry is very different from the previous model and resembles the shape of an intricate woven large grill used on the Lexus. In addition, a new set of intakes will pay more attention to the front end of the car.
Compared to the current model, the 2018 Camry will be much easier through the use of a modular platform TNGA. Information on motors is premature, but we can definitely say that a hybrid version is inevitable, as the four-cylinder model engine with a turbocharger. Atmospheric 3.5-liter V6 will continue to disperse the top model in the line Camry in 2018.