By the end of 2018 Audi has prepared an updated model A4
2019 new Audi A4 got the changes in appearance, but nothing more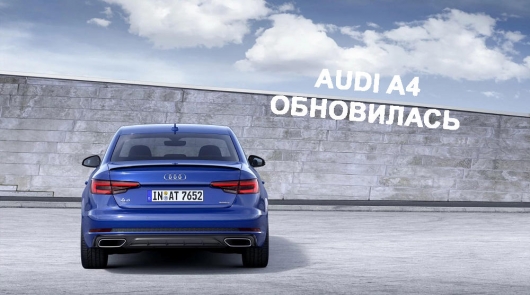 Audi has revealed an updated version of the A4 sedan model and station wagon – Avant 2019 model year. The updates show slightly improved design, the new lineup of the automaker from Ingolstadt, but more does not even count. Technically the car remains the same.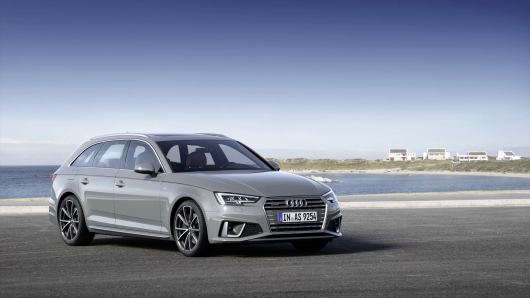 A natural question arises. In General, something has changed in the redesigned Audi A4? Formally, refinement is there, but changes, as they say, very "thin", that is, unobtrusive. As expected, the redesigned model of Audi A4 2019 was presented with a slightly revised front bumper, which place the stretched side air intakes flanking fog lamps, took a more massive elements. The holes in the intakes, will now invest the majority of airflow to the wheels and cooling brake discs. In the next model year will also be a revised range of wheel like on the regular version of the A4, and the sporty version of the S-Line.
Kit "S Line" will receive a new distinctive feature a slightly modified front grille.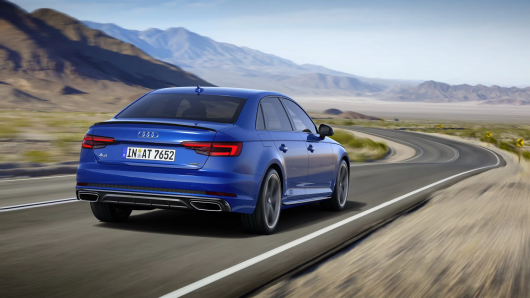 Other structural differences include a pair of wide trapezoidal exhaust tailpipes, which replace the previous round, RS rear spoiler for the A4 Avant and a new color of "Turbo Blue".
New package "S Line Competition" adds things like 19-inch wheels Audi Sport, red brake caliper, sports suspension and led headlights. Inside we get the "RS" carbon inserts and black combination sports seats. As an option, customers can order the sports seats in red color Magma Red or in other colors.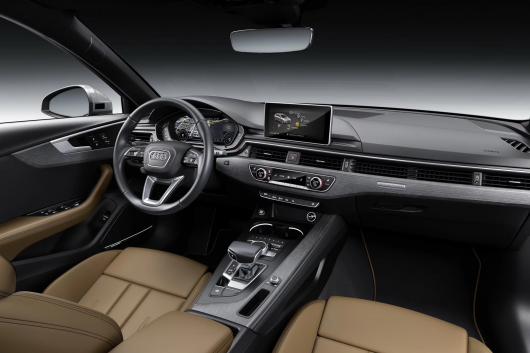 Audi did not mention any technical differences, so the new model 2019 A4 Sedan and Avant will retain its engine lineup unchanged. It includes a very wide range of powertrain options, from the turbocharged 1.4-liter gasoline TFSI to the 3.0-litre V6 TDI diesel. Meanwhile, the range of engines includes the engine operating on natural gas.
Sale new slightly upgraded 2019 Audi A4 sedan and Avant station wagon will commence in the third quarter of 2018.
A selection of photos of Audi A4 2019 model year