Why the Bugatti Chiron is likely to not be dispersed up to 500 km/h
Experts doubt that the Bugatti Chiron will be able to accelerate to 500 km/h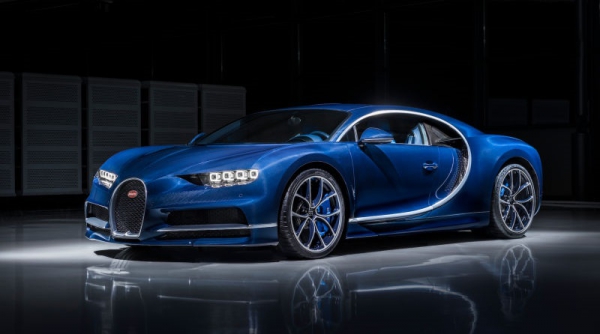 The most powerful production car costing almost $3 million Bugatti Chiron for almost half a year is offered for the purchase of the richest people on the planet. However, this car has one great mystery. No one still really knows what the maximum speed is able to develop this car. And according to a test pilot working today with the Bugatti, this secret for a long time will haunt the minds of people. The reason is simple and unfortunate, according to the pilot, the closer they approach the mark of 500 km/h, the more convinced I am that modern tires [installed on hypercare] simply will not withstand such overloads.
Never heard about the exact number of km/h which could give Chiron, because at the moment the maximum speed is limited to 261 mil/hour (420 km/h), the more this speed the car does not accelerate. Thus it turns out that even the carmaker knows what you are capable of his iconic creation, as a record-in no restrictions planned for the future 2018. And while the novice had not even managed to overcome the maximum speed of its predecessor, which managed to overcome already 267.8 mil/h (430.9 km/h) in 2013.
Test driver for Bugatti and champion racing Le Mans Andy Wallace, it seems not much hope of success. Here's what he told the magazine Popular Mechanics about the physical limits of a vehicle without the speed limiter: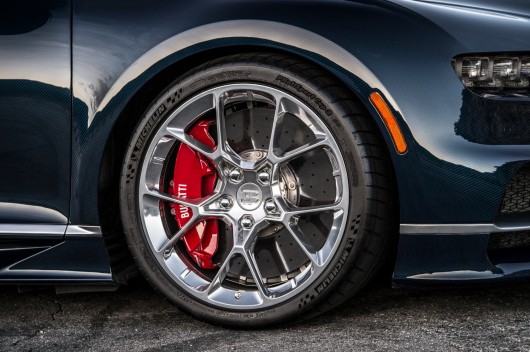 Wallace suggests that Chiron reaches its current speed, limited at 261 mil/hour (420 km/h) with relative ease. However, to the question: "Can the vehicle overcome the remaining 39 mph (63 km/h)?" The pilot said that this speed is unlikely to be subject to the car, because the forces at this level are destructive and avoidable.
Even on a 420 km/h wheels and tires must withstand extreme loads. Cap the nipple on each wheel weighs only 2.5 grams, but at a speed of 420 km/h it already weight is 7.26 kg! Because the planned maximum speed will be even higher load on the elements of the car will increase exponentially. Wallace claims that at the moment, there are no tires (we are not talking about tires for dragsters which can withstand higher loads), capable of withstanding an overload that occurs at speeds over 300 miles per hour. However, test pilot, predicts that Michelin's engineers are likely to be able to create tyres with a maximum index of just over 280 mph.
Perhaps in the next version of this car will still be designed to overcome the magic barrier of 300 miles per hour. Let's wait and see. And while billionaires have to settle for small, 420 km/h and not a kilometer more. Boring!