BMW reveals prices for its new hybrid model in Russia in 2016
Green BMW in Russia and their prices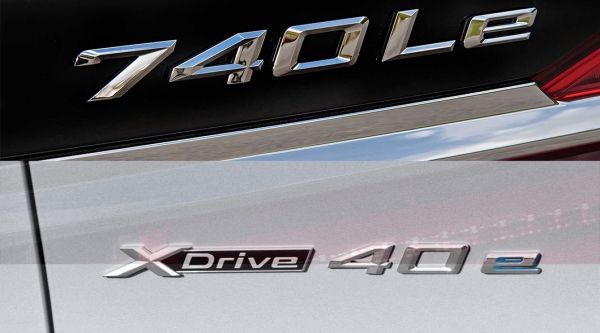 Hydride model of the Bavarian car brand BMW has appeared on the territory of Russia. Namely, BMW has begun selling two "green" versions of their models, the flagship BMW 740Le and xDrive version of the BMW X5 xDrive40e. Whose sales begin on 22 September.
BMW xDrive 740Le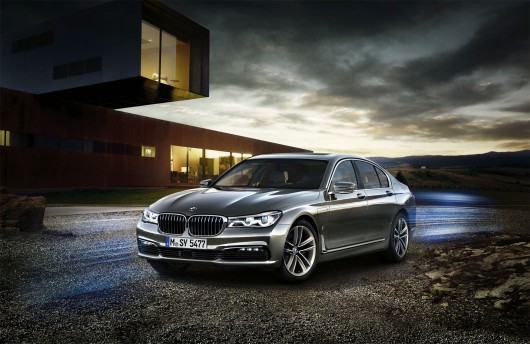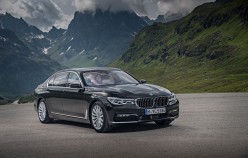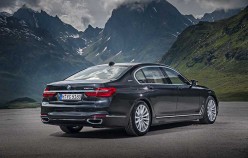 First and foremost, get acquainted with the hybrid sedan BMW xDrive 740Le, and it'll know what kind of powerplant is under the hood. In the depths of the sedan have four-cylinder gasoline engine and an electric motor of the synchronous type. The total capacity of the units amounts to 326 HP is Also due to full all-wheel drive sedan has excellent dynamics to 100 km/h in 5.3 seconds and a moderate, very moderate fuel consumption, according to official figures 2.1-2.5 liters per 100 km. With a curb weight under 2 tons, the figures look really amazing.
On the external characteristics of the hybrid model "iPerformance" can be distinguished from all other variation due to the letter "i" on the front wing edging of blue color in the center of the 18-inch wheels with the standard pattern of alloy wheels (likely to indicate concern about the clear sky with no pollution), the color blue is present on filtrerede radiator. Sill emblazoned the words "eDrive".
Equipment although basic, has lots of different kinds of improvements. From luxury sedan automatically adjusts the damping force, turned on and off the engine at traffic lights with Start/Stop function, there is a system switch movement modes and operate hybrid eDrive.
Special attention is paid to safety and comfort. Of the systems responsible for security is to provide a drying system of the brakes and the payment function of banks and automatic adaptation of the suspension under poor road surface.
More information about the features and specifications of BMW 7-Series you can read of the following article:
Great review: 2016 BMW 750Li xDrive
Now about the cost 740Le BMW xDrive will cost 6.030.000 rubles. It's the price tag for the base version of the hybrid.
BMW X5 xDrive40e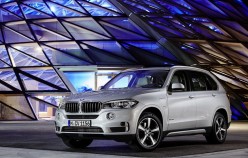 The second hybrid model arriving in Russia – BMW X5 xDrive40e. All almost just like the 7 Series. A four-cylinder internal combustion engine, the synchronous motor, the power really less than luxury sedan – 313 HP (probably affected by the fact that the crossover is a plug-in hybrid setup). However, the average fuel consumption is 3.4 liters.
Acceleration to 100 km/h – 6.8 seconds. On electricity car can travel up to 31 km/h. In the "Save Battery" to store energy in the battery or even to replenish it if necessary.
The initial cost of BMW X5 xDrive40e is 4.630.000 rubles.