BMW officially completes the release of rear-wheel drive version of the 1 Series
BMW 1 Series Finale Edition is the last RWD car Series
How much rope does not curl, end it will. It is especially important to understand this before moving on to a new level when an old thing of the past, and his replacement will come something new, unusual.
Probably, keeping these philosophical ideas in mind, the BMW was so desperate to prolong the agony of withering of his famous rear-wheel drive car in the compact class the BMW 1 Series. That "Unity" will get the front monodrive, it became known already in 2013, but the Bavarians have still not decided to make the move.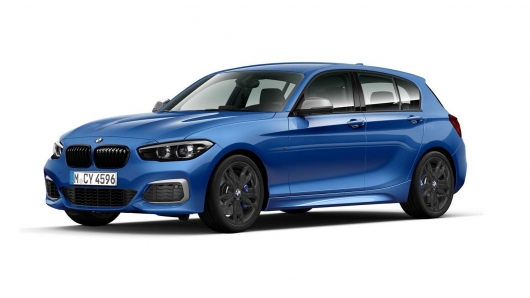 Based on the official information, it turns out that the BMW 1 Series Finale Edition will be the last rear-wheel drive, six-cylinder version of the model in the history of the "Penny" from Munich, and the last, who can enjoy a true German "universal classics", will be the Australians. Yes, when BMW will go front-wheel drive layout, the Australian market will be the final refuge of the machines of a bygone era.
Also, in the vicissitudes of life can be recorded and the fact that BMW will finish the era of "Penny" as well as its beginning: the end of the production rear-wheel drive classics will stay on the hatchback. It is from this body BMWначала story 1-Series.
"Final edition" will be sold at 3,000 $ AUD more expensive than the standard model M140i. Thus, the model will cost 44,500 $ (2.9 million).
This special edition M140i will be available only with 8-step "automatic", the buyer gets a choice of three 18-inch alloy wheels designs, a stylized black grille and tinted head and tail lights. Dark chrome exhaust tips also be a distinctive feature.
Additional fittings – hatchback complemented by a number of other options including: blue brake calipers, adaptive suspension from M-Ki, leather interior, led headlights, an upgraded Harman Kardon audio system and sunroof (for Australia this is important).
The power unit is standard: 335-horsepower turbocharged 3.0-liter six-cylinder engine with torque of 500 Nm and a top speed limited electronically to 250 km/h. Acceleration to 100 km/h – 4.6 seconds.
That's all for rear-wheel drive BMW 1-Series.
It is assumed that the 1 Series will return as a model with front-wheel drive layout in the next couple of years, and front-wheel drive version of the sedan is already sold in China market. All-wheel drive xDrive, for the "Bummer", also not going anywhere. But it will be based already in the front drive, so fans of the drifters and classics, is to really think about it, maybe it's time to run to the store, bought the last rear-wheel drive BMW in the segment?