BMW M3 and M4 received an anniversary special edition
BMW introduced the anniversary special version of the BMW M3 and M4 Edition 50 Jahre
BMW introduced anniversary versions of two "charged" models – the M3 sedan and the M4 coupe. Their release is timed to coincide with the anniversary of BMW M GmbH, which today, May 24, marks exactly 50 years.
BMW M3 Edition 50 Jahre. BMW Photos
One of the main features of the presented special version is the body color, which uses the colors of the historical BMW M palette. In Europe, for example, it is black, blue, light blue, gray and red, and in China – orange and dark gray.
In addition to the color, the commemorative "emki" will be distinguished by the original color of the rims, historical (multi-colored) BMW emblems, as well as the name of the BMW M 50 Jahre Edition special version on the door sills, seat headrests and center console. In addition, the M3 sedan will be equipped with an enlarged splitter under the bumper, and all its customers will be presented with a branded M-suitcase on wheels.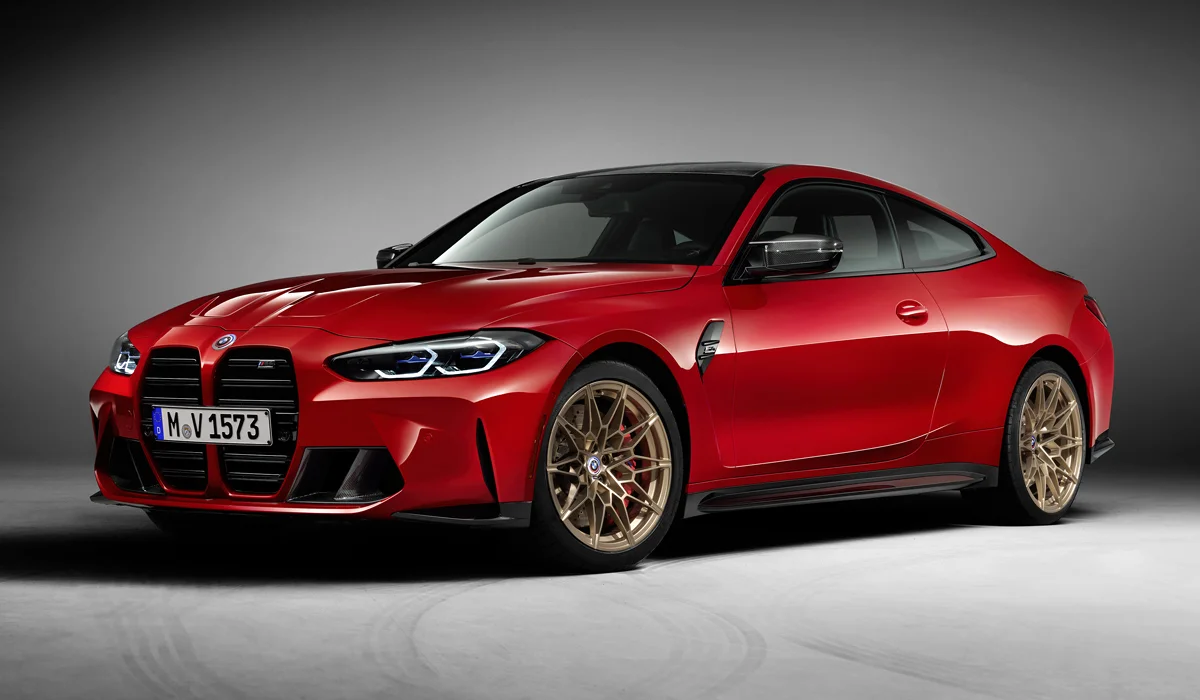 BMW M4 Edition 50 Jahre. BMW Photos
Finally, there is nothing remarkable in the "technical" of the BMW M3 and M4 50 Jahre Edition. Both there and there, under the hood, a 3.0-liter biturbomotor with a capacity of 480 or 510 hp, aggregated with a six-speed "mechanics" or an eight-speed "automatic", will be "registered". The drive at the choice of the buyer can be either rear or full.
The production of anniversary "emok" will begin in July, but the markets for them have already been divided. The special edition BMW M3 sedans will be produced in 500 units in Canada and the United States, while the M4 coupe will be produced without restrictions in all markets where the BMW brand is present.