BMW has modified its flagship huge "nostrils": the refreshed BMW 7-Series
The Network accidentally got photos of the face-lifted BMW 7 series G12 (2019)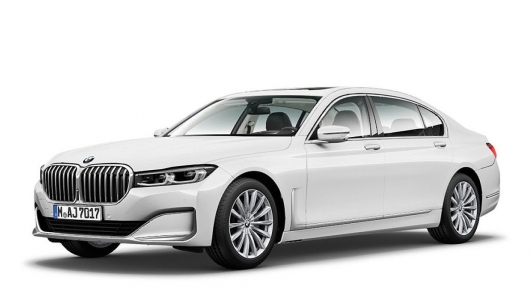 The current flagship model of the BMW 7-Series will be thoroughly revised in 2019. In the Internet appeared the early image, showing the parts held by the Bavarian designers and engineers so-called "facelift". Note that photos of the flagship sedan appeared suddenly and very prematurely, so if you are waiting for the arrival of new products in the near future, you will have to wait a bit. The Bavarians have not said anything yet, not only on a specific date, but did not even provide official high quality photos.
The pictures show the modified high-end sedan in extended modifications in versions 750 Li and M760Li with twelve-cylinder motor. Presumably, the photos leaked from the official BMW Configurator.
The flagship sedan BMW swelled up "nostrils"
In the front, as it became known a little earlier, 7 series BMW received the item from the luxury new SUV BMW X7, a huge brand of Central air intakes. This is evidenced by recently published in Instagram photo, which depicts uncloaked the front part of the flagship.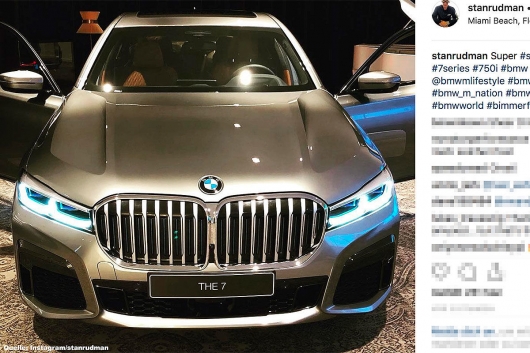 The were probably made in the framework of an exclusive event for American BMW dealers.
On the future of the flagship part of the radiator filesresearch separated by a barely noticeable narrow chrome strip. The left and right of the attention, with an updated tapered laser lights, and below you can see the upgraded front bumper.
The side body lines of the sedan has undergone major changes the scope of the threshold, with a signature chrome trim "hockey sticks", which became in the center wing behind the front wheel vertical.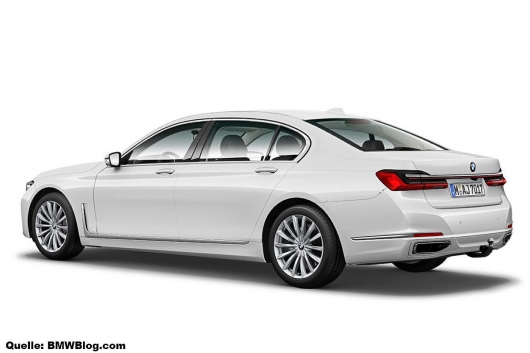 But in the rear of the facelift changes are limited to: lights get a new graphics lighting, slightly modified rear bumper, and exhaust pipes look a bit wider. That's all.
The official premiere of the facelift, "Seven", most likely, will take place at the Geneva motor show (from 7 to 17 March 2019). However, this is only approximate information. Dealers model can appear in the summer of 2019.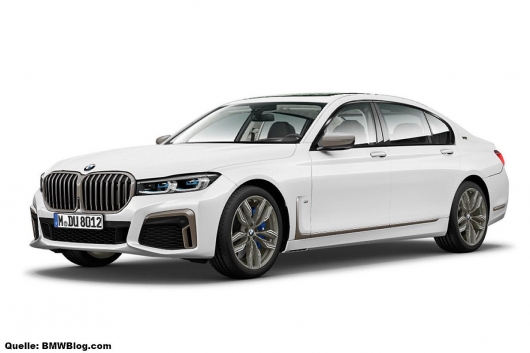 Facelift 7-series will receive a package of improved assistants for semi-Autonomous driving on Board, with engines no major changes are expected, they should get a few more horsepower and be more efficient.