BMW can light up not only in Korea: review of cars in Europe
BMW 324 withdraws thousands of vehicles due to fire hazard
BMW officially start revocable campaign of diesel cars sold in the European market. Under review were model 3-th and 7-th series, and the crossover X3, X4 and X5, which has a four-cylinder diesel power units. It is reported by several foreign media. Also stresses that the recall is voluntary. Perhaps voluntariness was attributable not to raise a wave of panic among owners.
Recall that the first reports of burnt-out BMW was received in early August from the Korean Peninsula. In South Korea EN masse began to ignite new diesel cars. Since the beginning of 2018 occurred on 28 occasions. An interesting fact is that in other countries such cases are officially recorded.
Read more: Korea burn diesel BMW: nobody knows what the cause of spontaneous combustion
This led to the appearance of numerous conspiracy theories, including those associated with climatic conditions, software and firmware responsible for the emissions, and faulty EGR valve – EGR.
So, the correct response specialists from Bavaria was recognized as a module malfunction exhaust gas recirculation. However, as reported in a press release, the fire due to the defect may occur only in rare cases.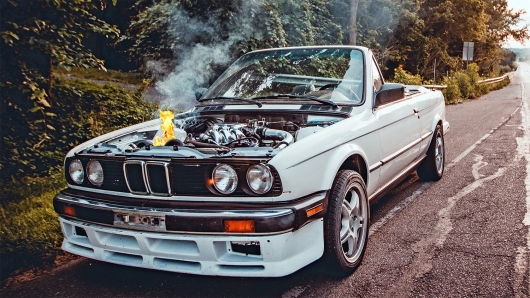 The Koreans, who lost not their fault, apologized and likely compensation. And for those owners who are not lucky enough to buy this diesel version with four-cylinder engine (according to others, service campaign will affect and six-cylinder diesel engines), have to go at the extraordinary. According to media reports, speak of the vehicles produced from April to September 2015 (4-cylinder engines) and from July 2012 to June 2015 (vehicles with six-cylinder power units).
Later BMW models under revocable campaign were not included. Perhaps they are still ahead.
As for Russia, the official of BMW had not been circulated to this effect no information.