BMW announces new generation M2 coupe
The first official photos of the new BMW M2 sports coupe, which will premiere in 2022, have appeared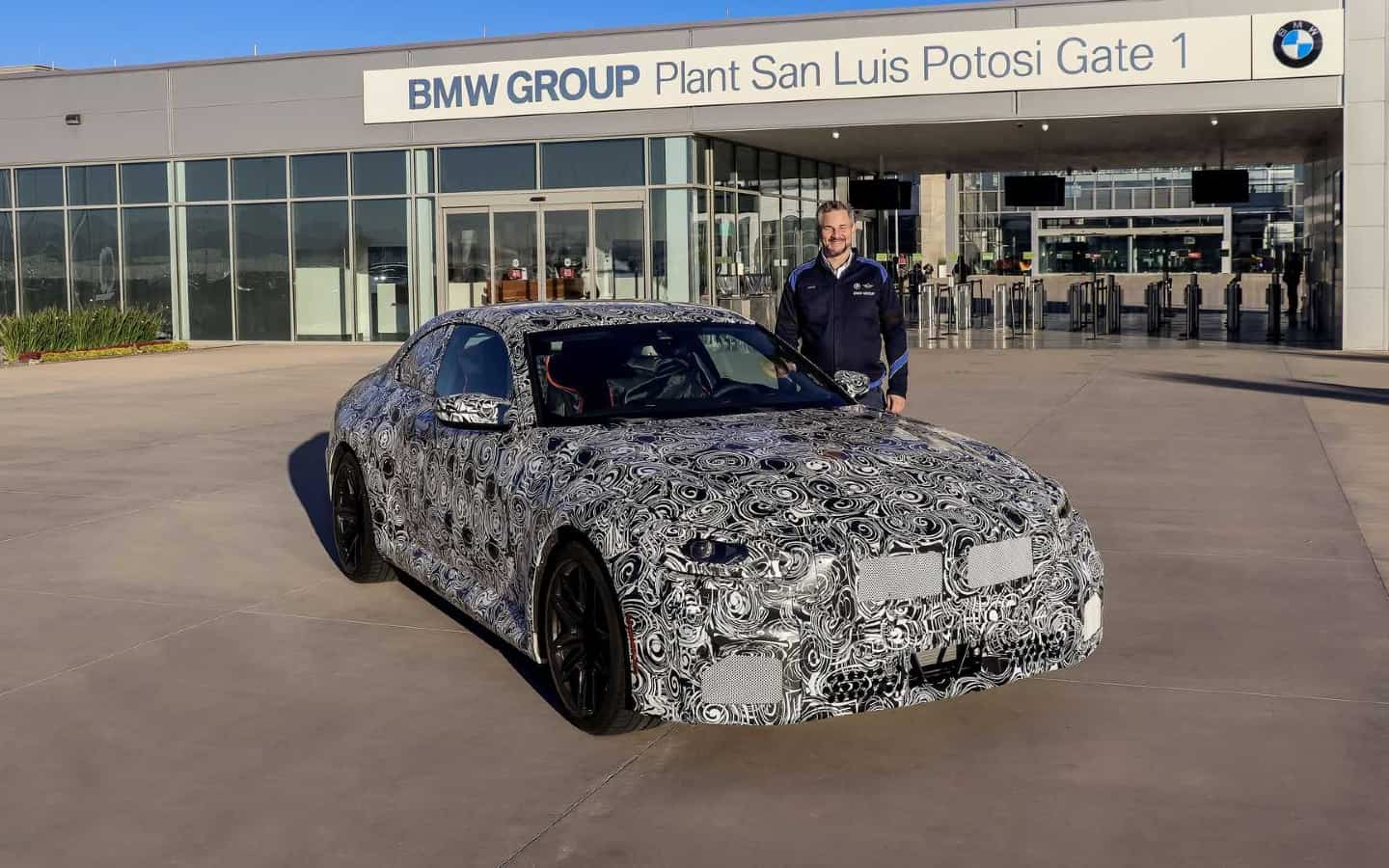 BMW has released the first official photos of the next-generation M2 sports coupe. The car, covered with camouflage, was photographed in front of the plant in San Luis Potosi, Mexico, where the production of new items will be launched.
According to preliminary data, the new BMW M2 will be equipped with a modified engine with an internal S58 index, which is installed on the X3 M and X4 M crossovers, as well as on the new M3 sedans and M4 coupes. On these models, the output of the unit reaches 510 horsepower.
At the same time, in the case of a sports "two", the engine is deformed to about 450 horsepower. An engine with a red zone at around 7200 rpm will work with a six-speed manual gearbox, or with an eight-speed automatic transmission.
The BMW M2 will be able to compete with the 421-horsepower Mercedes-AMG A45 S hatchback and the new-generation 400-horsepower Audi RS3, which recently became the fastest compact car on the Nurburgring Nordschleife.
According to preliminary data, the premiere of the new BMW M2 will take place in 2022, but car sales will begin no earlier than 2023.