It became known how much it will cost Mazda CX-5 the second generation in Russia
Crossover Mazda CX-5 new generation will rise by at least 60 thousand rubles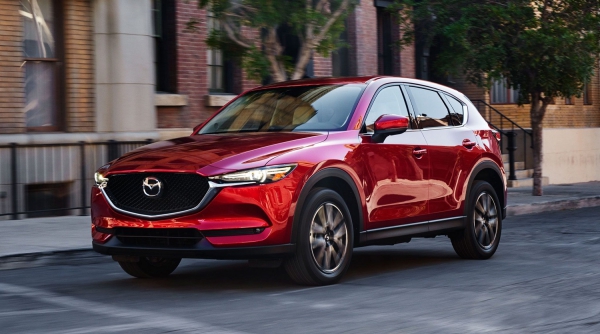 Advertised prices on Mazda CX-5 the second generation. On the official website of Mazda has information about the cost of the new generation of the popular crossover made in the corporate style KODO, established in accordance with the philosophy of orientation of the person and offers a new dimension of driving pleasure Jinba Ittai, according to the website of the company.
The Japanese automaker has lifted the veil of secrecy over the value of their one of the most popular and affordable SUV in the lineup. The model according to the Japanese automaker will cost 1.431.000 rubles. In a simple complete set will include the 2.0 liter 150 horsepower gasoline engine, the urban crossover will be equipped with exclusively front-wheel drive and a manual transmission, most likely we are talking about a six-speed manual transmission, identical to the one that is on the Mazda CX-5 is the current generation.
Recall that a restyled first-generation Japanese crossover is from 1.369.000 rubles. Thus, the price increase will occur on 62 thousand roubles.
In addition, the company pointed out the price tag on the most expensive version of the crossover – 2 million rubles. The model is 2.5 liter petrol engine, 194 HP with available all-wheel drive and automatic transmission.
The current generation of the top-end version with a 2.5 liter engine, all-wheel drive automatic transmission in picking Supreme is 1.898.000 rubles. The car will rise to 102.000 rubles.
The price tags on two high configuration of crossover 2.0-liter 150-strong front-wheel-drive version with automatic transmission and all-wheel drive crossover on the machine with the same engine have not yet been disclosed.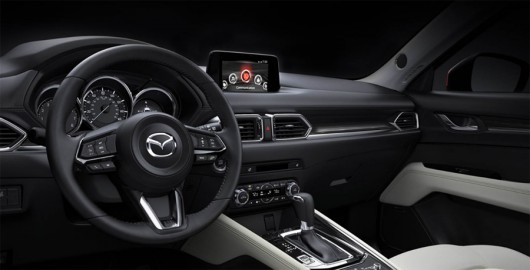 In the article about the Mazda CX-5, we described the main advantages of crossover: the Updated Mazda CX-5 has maintained its impressive dynamics and however got rid of the previous shortcomings. Now in her beauty reigns almost perfect silence, and in the process drive over bumps the driver and his passengers have not jumped on their seats — the car is relatively soft overcomes the roads.
Will appeal to motorists and a slightly modified design of the Mazda CX-5. The car became more elegant and futuristic.