Aurus replenished with new models: a coupe and a SUV
"Motorcade" has opened off-road model and may get in the back compartment
SUV named "Commandant" stand on guard high ranks shoulder to shoulder with other models domestic brand Aurus with the sonorous names "Senate" and "Senate limousine". But not only this model will be among the best, as the series will include a two-door coupe version.
So, yesterday in the Internet appeared blurry photo of the model of the SUV is gaining popularity prestigious brand. As it became known, the slide model was accidentally or intentionally demonstrated at the presentation Aurus: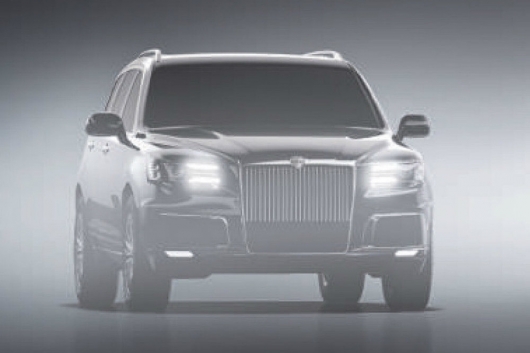 Slide presentation Aurus
Not a very good shot, but even that is better than nothing, because the official premiere SUV will have to wait a while. Previously, you could be satisfied only by the patent pictures of the car: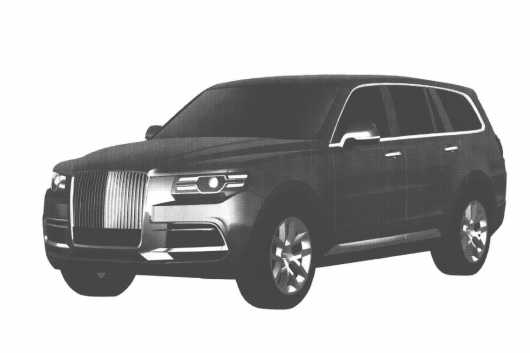 Patent photos "Commandant"
Recall that a line of "Motorcade" in addition to the sedan, limousine and armored versions will also include a minibus, a motorcycle and an SUV under the internal index EMP-4124. It was noted earlier that a unified platform and all-wheel drive chassis will be the same for all models.
No less interesting information about a potential appearance in the model row of cars in the coupe. About it reports "Russian newspaper" with reference to the words of the CEO of Aurus Franz Gerhard Hilgert.
"In principle, the framework allows the development of the model range in the side compartment," said Franz Hilgert in an interview. However, the exact timing of the release of a hypothetical compartment was not named. Presumably, everything will depend on the future demand for the debut of the sedan model, in the future, demand in the off-road version of the brand Aurus. Once such a large-scale project to pull on the profitability impossible, all you need to do gradually. The Foundation was created, it's time to build an elite building…