Audi spoke about testing a new SUV for the Dakar
Pilots of the German brand drove almost 2 thousand km in a gasoline-electric SUV at temperatures up to 34 degrees Celsius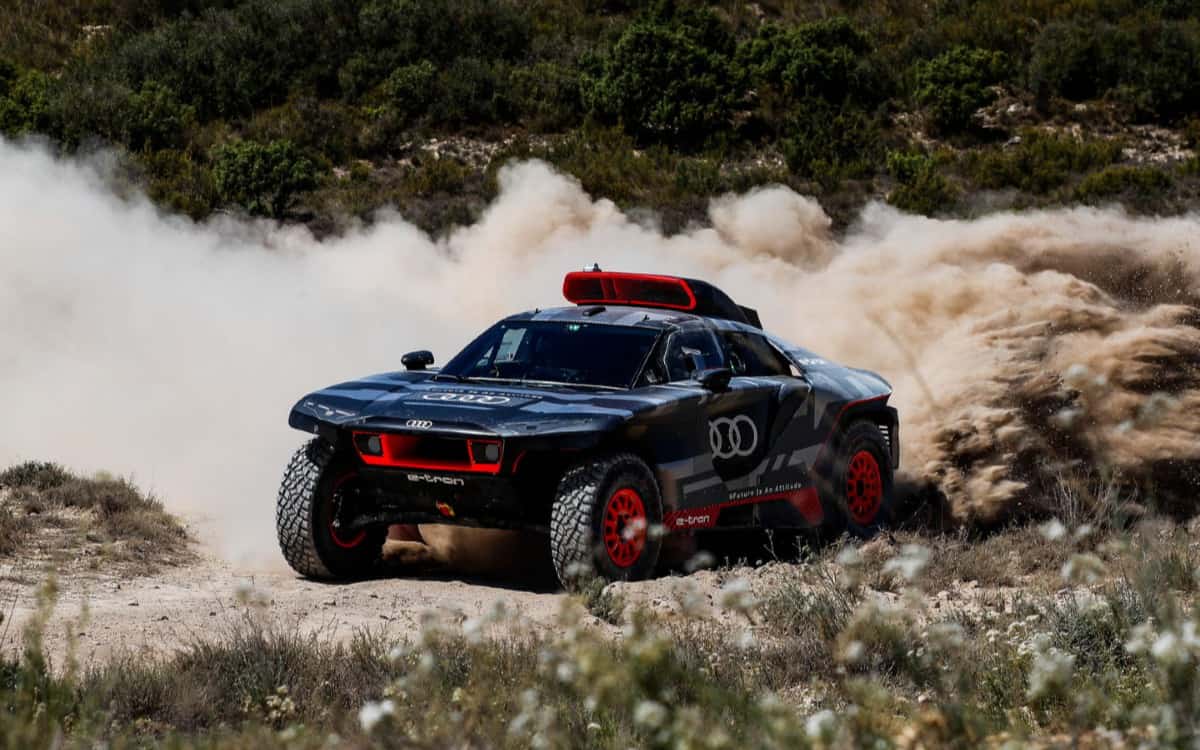 Audi has carried out the first intensified testing of the new RS Q e-tron hybrid SUV designed for the Dakar rally-raid. The tests took place near the Spanish Zaragoza.
The car was tested by the main drivers of Audi Sport, including the Frenchman Stefan Peteransel, the Swede Matthias Ekström and the Spaniard Carlos Sainz Jr. The tests were carried out at temperatures up to 34 degrees Celsius at speeds up to 180 km per hour.
The main task of the program, under which the SUV drove more than 1,700 km, was to check the operation of all major components and assemblies, as well as the cooling system.
The Audi RS Q e-tron was unveiled in July 2021. The car received a hybrid power plant, which used the technology of cars of the Formula E electric car championship and the DTM body series, where cars compete with traditional gasoline ones. The SUV is powered by two electric motors from the Formula E Audi FE07, one at the front and one at the rear.
The units, producing a total of 670 hp, are powered by a set of lithium-ion batteries with a capacity of 50 kilowatt-hours. At the same time, the power plant includes a 2.0-liter gasoline engine from a car from the DTM, which serves as a generator to recharge the batteries while driving. The developers noted that the engine runs between 4500 and 6000 rpm "in extremely economical mode."