Audi revealed a teaser video of the new flagship A8
Audi showed in the video, self Parking flagship sedan A8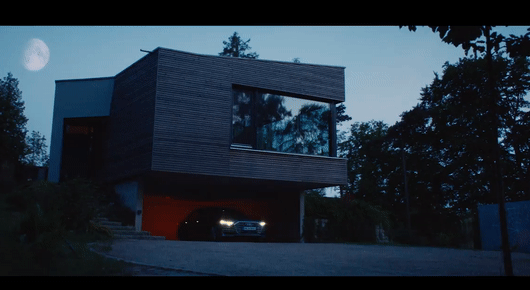 Audi has revealed a new teaser video which was captured flagship model 2018 Audi A8.

What happened in the video and on what the German automaker wanted to focus? We have a pretty standard, one might even say classic promotional video. The video presents part is still a secret flagship sedan A8. In the teaser video you can see part of the interior of the car was shown to the Autonomous Parking system of the machine that you can enable with one click of a button.

The video begins with the shooting of the car from the back, where we see a piece of new stylized rear lights. Then the shooting continues inside the car, where, as we can see on the sedan have a new steering wheel, electronic dashboard and an updated infotainment system. In addition, it is clear that the next-generation car has lost prestige notes in the interior, it also contains a stylish wood veneer inserts on the perimeter of the door panels, aluminum accents, and a fully chromed handle.

The video is short and gives only a speedy look for the novelty and the appearance of the car. If we take into account the front part of the machine it becomes obvious that the talk of Audi that the new generation models will receive new styling, moving away from the previously accepted concept, are real. Externally A8 2018 model year very similar to the previously presented a prototype of the Prologue.

In addition, on the back in addition to the new lights, which now are connected by a thin strip running through the entire trunk (0.12 second of video) you can see the integrated trunk spoiler.

The flagship model, the 2018 Audi A8 will be shown on July 11 in the framework of a special event in Barcelona. Also in the teaser video hinting about the release of cameo in the next movie about spider-Man, which will premiere on 6 July this year.

At the moment, the automaker has already announced that versions of the model will be equipped with 48-volt hybrid system, the so-called "mild hybrid", which should reduce fuel consumption in the range of 0.7 litres/100 km. a Good economy for a big car with a powerful and voluminous engine. In General, the return of Audi in the new guise remained not long to wait.