Audi e-Tron electric SUV, which is better than Tesla Model X
Audi brought to Paris competitor Tesla – electric crossover E-Tron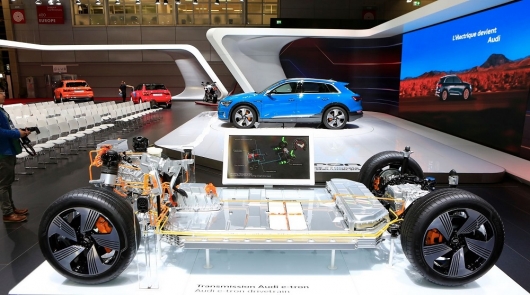 SUV Audi e-Tron, followed by dozens of other new products and conceptcar which we will soon make a selection, a couple of hours ago, with fanfare, were presented publicly at the Paris motor show. The debut was modest, but his closest rivals is now unlikely to be able to sleep peacefully. After all, Audi has unveiled its first fully electric SUV, which can easily make a quality compete with many opponents.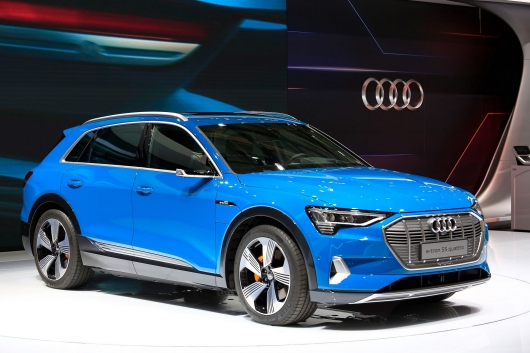 Carmaker Audi took a screen with the latest and most technologically advanced SUV of the e-Tron during its online premiere a few weeks ago, but today is the first time most members of the press and autoabstract saw it live. To say that amid this beauty, painted in the blue Tesla Model X looks us fat, bloated, hamburgers, would be an understatement. Really look at the electric model Audi – it's beautiful and absolutely will not feel alien in the line of the German automaker. If not for the word "e-tron", to determine what is under the hood is not a diesel or gasoline engine would be extremely difficult:
But actually not so simple. SUV Audi e-Tron uses a pair of induction motors, working hand in hand with the battery pack to 95 kW. These motors are equipped with energy recovery system, which begins to accumulate it in the moment when the driver releases the accelerator pedal and depresses the brake pedal. Recovery system provides up to 30% of the stock of the vehicle depending on traffic conditions.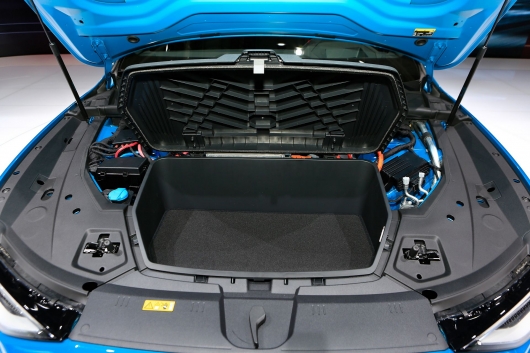 Despite the fact that some data on the new electrocare Audi still has not confirmed, including how far the SUV of the e-Tron can drive one charge, presumably it is expected that the mileage will be about 400 km. Not top, but serious middling.
But what is known for certain is the fact that the SUV can accelerate from 0 to 100 km/h in just 5.5 seconds. Maximum speed is limited 200 km/h (of course this is low by today's standards, a "maximum speed" dictated by concern about saving energy in batteries). Perhaps the appearance of the first electric crossover Audi more advantageous compared to the Tesla, but in terms of the dynamics Model X bypasses the newcomer from the Old world once or twice…
For drivers 7 available driving modes. E-Tron is equipped with an automatic air suspension is able to adjust the ground clearance is more than 7 inches.
Also note that the car equipped with electric all-wheel drive, which provides increased torque and an innovative traction control system that regulates the slippage of each wheel down to the millisecond. SUV e-Tron also supports fast charging of up to 150 kW, which means the ability to restore the depleted capacity of the battery to 80 percent in 30 minutes.
Prices will start from $74,800 for the entry-level model Premium Plus…
A selection of quality HD pictures Auid e-Tron with showroom in Paris: