At the festival of speed Goodwood showed a 2019 Toyota Supra, but the camouflage is removed
Video: Camouflaged Toyota Supra runs track at Goodwood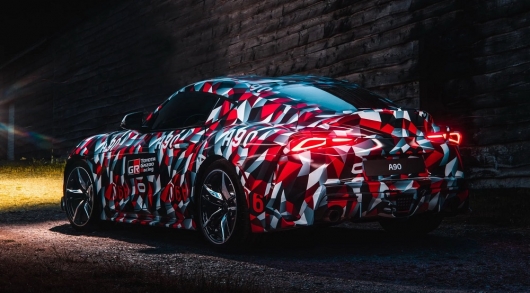 As expected, Toyota brought their old-new model of the Supra for the festival of speed Goodwood. But as you will learn in a few moments, the production version of the sports car were not shown fully, as long they want fans eagerly awaiting the continuation of the legend called "Supra". Here is what was shown instead:
As can be seen in English private road raced production version of the Toyota lightweight camo, slightly hiding the details expected of a coupe. We can say that today I made the debut model, but hand on heart will say something else: "Not that we expected! Where are the promised Toyota full production model? How long can you wait?!"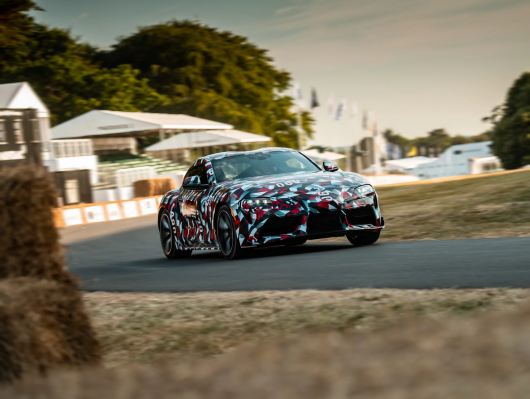 New Toyota Supra under the code name "A90" swept through the cluttered stacks of hay narrow winding roads of the route under the direction of the chief engineer Tetsuya Tada and the test driver Herwig Denens.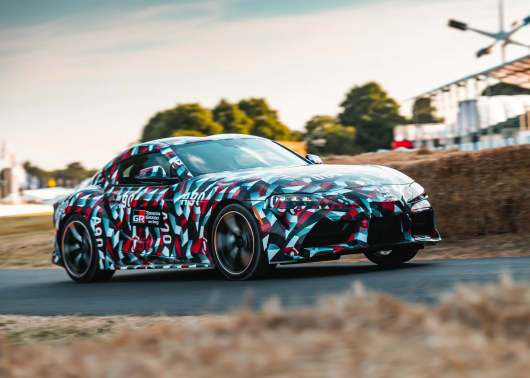 In the foreign media stressed that Toyota was very careful not to reveal details of the new Supra, stating only that it will be equipped with the same six-cylinder engine as its predecessor. If we didn't know about this before!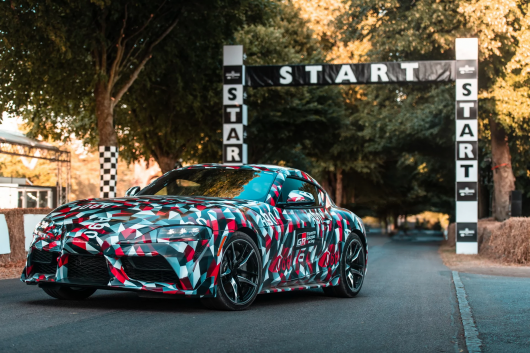 It was also stated that the company aims to offer the performance level of a Porsche 911, but in a corporate wrapper the Toyota at a much lower price. This thin stream of information runs dry. No specifics, one populism.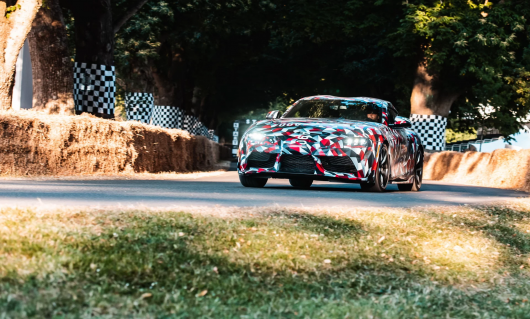 So we have no choice but to repeat the mantra learned and to recall the long-known information about the model. As we already know, the new model will be built on the basis of units of the BMW Z4, including: engine and eight-speed automatic transmission. Despite the similarity of structures, both cars have different character and behavior on the road. They are also aimed at different categories of buyers. So milk twins to call them exactly is impossible.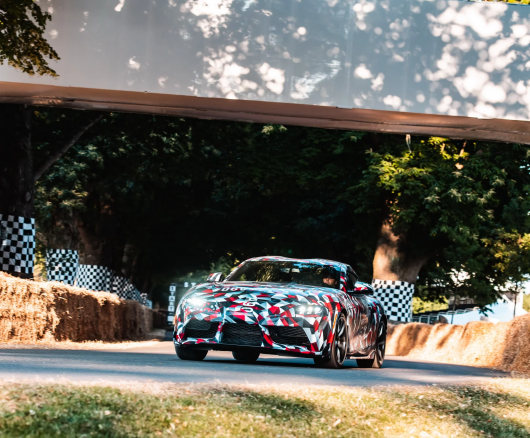 3.0-liter inline six-cylinder engine will probably produce about 335 HP and 450 Nm of torque, at least, pushed to the side of the data speak about it. In the same "grey", the report States that the new Supra will weigh less than a ton and a half – 1496 kg and can accelerate to 100 km/h in 3.8 seconds.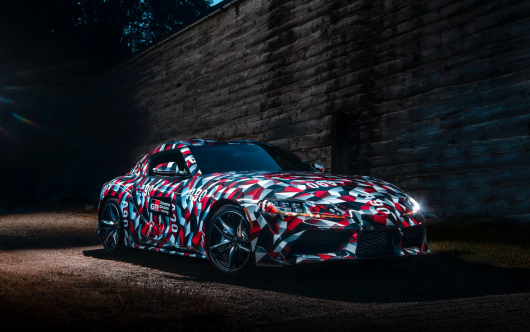 Toyota confirmed that the new Supra will debut in the second half of 2019, so we can only wait for the official premiere. At least I saw a novelty in action, but the suspense is old-new model, already very tired.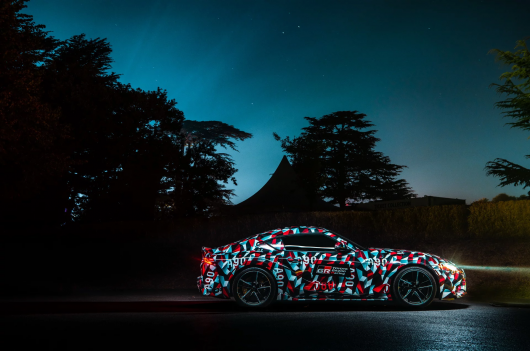 PS Until the end of the road festival is still a few days. Maybe Toyota will decide to completely remove the boring camouflage and to please all of us with his innovations in serial form. After all, they showed a racing version (though it's still only a prototype). So what prevents to show the road version?