As raketomobil Opel became the ancestor of all modern jet-powered cars
Opel rocket-powered: this was 90 years ago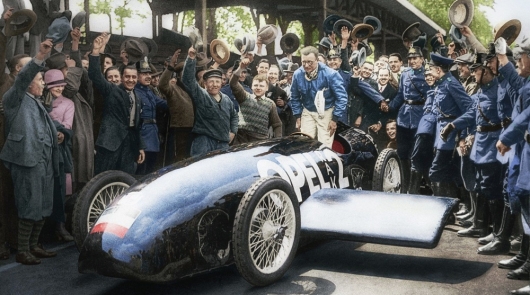 Alternative powertrains are not something new that appeared here just now. They were invented since the advent of the first car. Offered various schemes, felt them, been disappointed and once again tried a new one. But in the first decades of traffic some of the ideas were quite zany, if not crazy.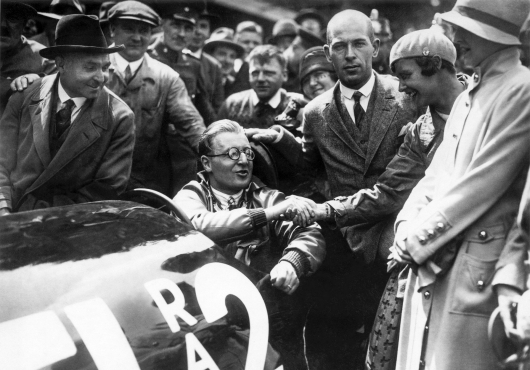 Today Opel is celebrating the 90th anniversary of RAK2, "futuristic race car", which was distinguished by an aerodynamic body and a classic wheels on the spokes. This is not different from the cars of its era, but the model was also equipped with "wings" and 24 solid-fuel missiles.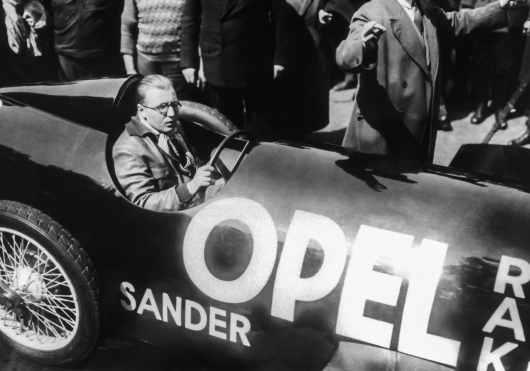 The sound from it was as from a jet aircraft, and the speed was a match, a 29 year old Fritz von Opel successfully accelerates the car up to 238 km / h in the early morning of 23 may 1928 on the AVUS race track.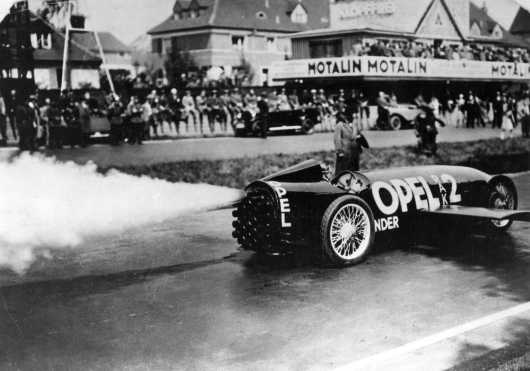 History RAK2 began months earlier, when Fritz von Opel became interested in rocketry after the meeting with the astronomer max ValueRAM. His interest in cars and the rockets will eventually culminate in the creation of RAK1, which was built on the model of the Opel 4/12. Engineer of Opel in the end, tested the car and reached the speed of 100 km / h with 12 missiles and 40 kg of explosives, which gave traction due to the huge speed of the expanding gases.
After a successful test work has begun on a more powerful racing raketomobil on the Opel 10/40. RAK2, the result was improved compared to the predecessor. It was attached to massive wings on the sides, the body became more aerodynamic, and the rear was set to twice the jet nozzles. 24 missiles developed six tonnes (6,000 kg) of thrust.
Since Rüsselsheim test track was too small to test the car, Opel decided to test the model on the AVUS track, as that included two long straights. Thousands of people came to the strange demonstration. Opel claims that the company was "immediately recognized" for creating such an innovative and progressive car.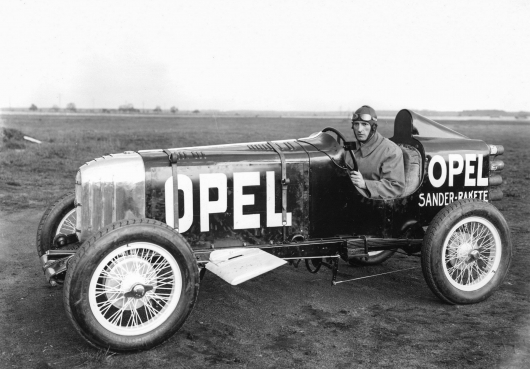 In the end, the racer will continue to experiment with rocket motorcycle and model RAK3. The latest model has set a new speed record for rail vehicles, reaching 256 km / h in 1928. The company will continue to develop aircraft Opel Sander RAK 1 rocket engine, but the prolonged crisis in Germany has set its priorities, publicly stating that the automaker should pay attention to more than traditional cars.