Always dreamed of a cool car from the movie? Your dreams are possible
Tweaked Automotive held an unusual tuning Defender, "Spectre Edition"
Have you ever dreamed of owning the same car you saw at the cinema? If so, then you have a chance to purchase one of these cars.
Those of you who watched in 2015, the film is about the adventures of James bond, Spectre, probably remember a special version of Land Rover Defender. It was one of the vehicles used by the enemies of the protagonist and not one of the cars of a positive character. But apparently for some people this fact brings an extra charm and flair of attractiveness.
Remember the movie "Bullitt", because most likely you most likely would want to get behind the wheel of the car of the main villain (1968 Dodge Charger), but not in a Ford Mustang main character of Steve McQueen.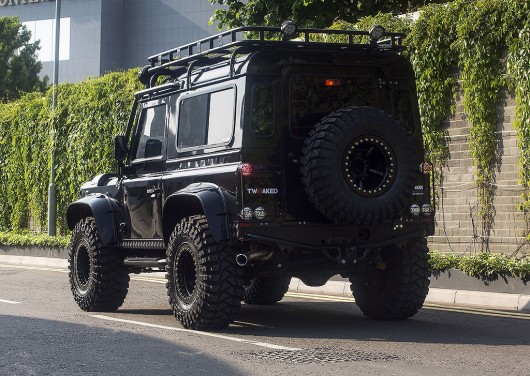 The creators of the SPECTRE Edition Land Rover Defender took into account the people's interest in cars of opposites and created a fully functional copy of the car that we all saw in the hands of wicked men in another recent bondage.
Even despite the fact that the Defender of villains were shown in the film in a very short period of time, Tweaked Automotive say that they will be able to create a Defender 90 or 110, with a fully custom interior and exterior identical to what was in the movie.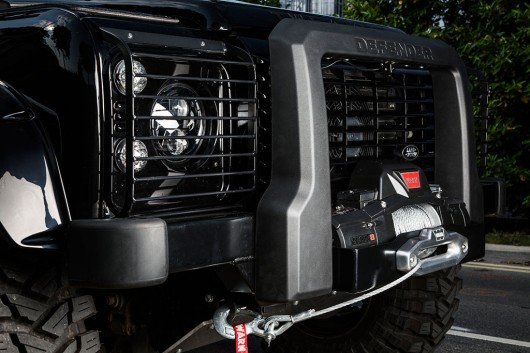 Tuned every Defender will get 16-inch wheels, flared wheel arches, and all elements shown in the film. The only detail that will distinguish the car from the movie and a real prototype – a numbered die with the car number, and even the first automobile special version of SPECTRE EDITION will be a great appearance.
Why now?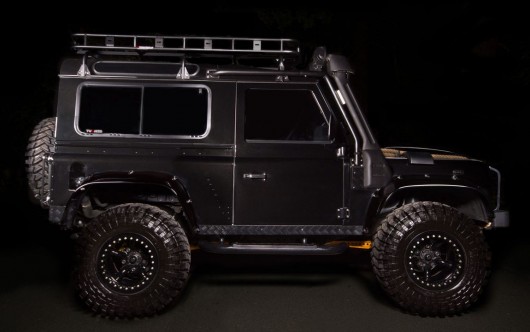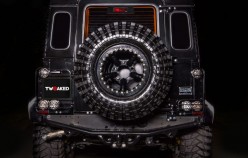 Tweaked in Automotive decided that now is the best time when you can offer a version of Defender, since the model is not in production, and its owners might be interested in upgrading and installing features that were not available from the factory.
Apparently, this tuning will need Land Rover "donor", the conversion of which will work tuners from Studio. The owner will not only get a beautiful car like two drops of water similar to the cars from the movie, but will get really passable camera.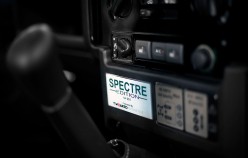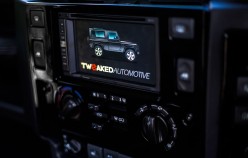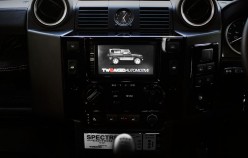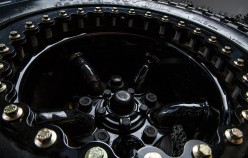 Engine power was increased to 190 HP and maximum torque is now equal to 490 Nm. The updates made to the interior include the installation of a multimedia unit with navigation, front and rear cameras, a smaller diameter steering wheel and full leather interior.