All the main novelties of the Moscow motor show (MIAS-2018)
The premiere and most interesting new things at MIAS-2018
Auto show MIAS 2018 will officially open its doors to the exhibition centre "Crocus Expo" for visitors tomorrow, 31 August. The event will be held for ten days until September 9. Visiting hours auto show from 10.00 to 20.00. The entrance ticket cost from 500 to 750 rubles depending on the day of the week. Accordingly, 250 rubles more will have to give this weekend. Entrance for children up to 7 years accompanied by parents and wheelchair users accompanied by free.
Today ended the so-called "Business Day" for those who don't like crowds of people, scurrying from one exhibit to another, and was willing to pay 2 thousand rubles for the entrance ticket to get on not the largest of new car show of the year. And yesterday, as you know invited the accredited journalists of various media have already "shot out" by the novelties of their cameras. The catch was not very thick, but some goldfish in the network still hit. Look at them, and something will tell.
Lada 4×4 Vision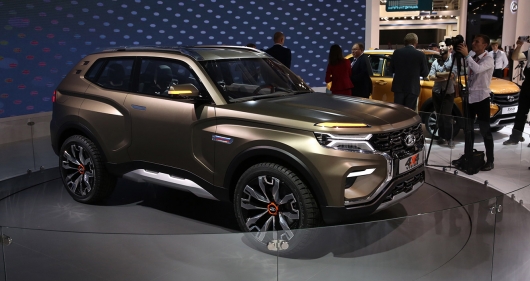 Photo taken from the site autonews.ru
This concept showing the future of domestic SUV, the once proudly bore the name of their own "field", and is now part of a lineup of AVTOVAZ as a faceless model "4×4", perhaps, is one of the gems of MIMS this year.
For more information about him can be read in our yesterday's article: Vision 4×4: the new Niva?
Only repeat that the concept is notable mainly because it was able to invest those primordial aesthetic data that was inherent in the original "Field". If something similar to concept to be reborn in a serial model – it will be very good. Look forward to the first photos of the production version. Sorry will have to wait a long time, because it is planned for release until 2022.
Limousines Aurus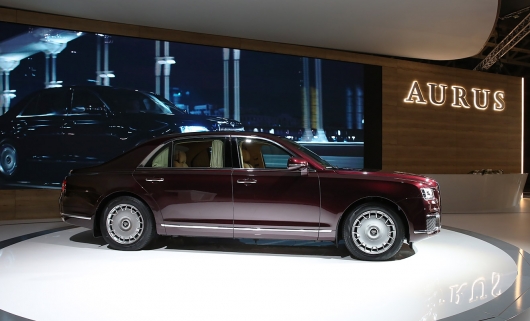 Photo taken from the site autonews.ru
At the motor show was also shown two new limousine car brand Aurus –Aurus Senat Senat and Limousine.
Details about the premiere of two new models read here: "Aurus" officially unveiled two sedans at MIAS-2018
Aurus Senat Limousine – armored "presidential" version of a limousine. It supports ballistic and explosion protection, significantly ahead of similar models from competing brands.
Aurus Senat – commercial unarmored series.
Both models will soon be able to buy any citizens of Russia and foreign countries, provided that in the bag there are many millions of rubles, or at least a few hundred thousand in currency. The exact price tag will be published in early 2019. Competitive strap new premium carmaker Rolls – Royce and Bentley, so it is unlikely we will be able to see the "Aurus" on the road in mass quantity. On TV – of course, in life – very unlikely.
Renault Arkana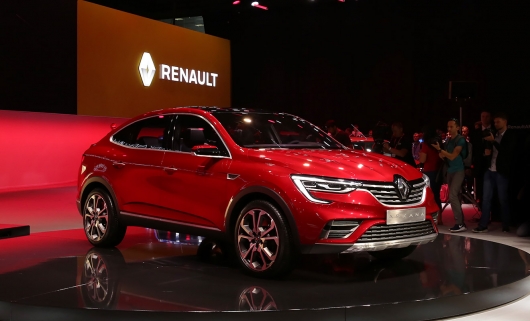 Photo taken from the site autonews.ru
The third novelty, without which thre may be more fresh. Unique "Russian" crossover from Renault named "lasso". It is a concept that looks like a production model in the near future will have to come into production in almost the same form in which made the prototype for the motor show.
Why we called it the Russian model? Yes, because it is tailored to the needs of Russians will meet in Moscow (apparently we are talking about a complete build cycle), and its world premiere took place at the Moscow motor show. It would be even sane money… and then this appearance of Pseudorasbora suggestive of a high price tag.
Read more: Renault revealed the new crossover Arkana (it is developed specially for Russia)
Lada Vesta Sport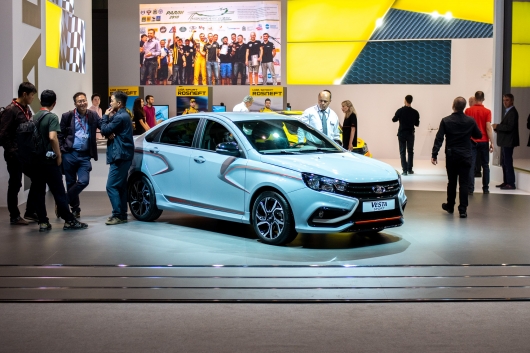 Photo taken from the site technomode.ru
A very interesting modification of the Lada, which on the basis of the breakthrough model Vesta made no less unique for the domestic automaker, with the banks of the great river Volga, the version with a sporty twist. The car was in fact a factory tuning, which enabled the model to accelerate Vesta Sport to a top speed of 200 km/h and acceleration to weave in 9.6 seconds.
Particularly impressed by the study of the style and design: bodykit, new rims, exhaust pipes, selection of colors. All done in the best traditions of European schools developing of charged models, based on ordinary cars.
Read more here: Top 5 facts about the new Lada Vesta Sport
About this new product really is something to read.
Lada XRay Cross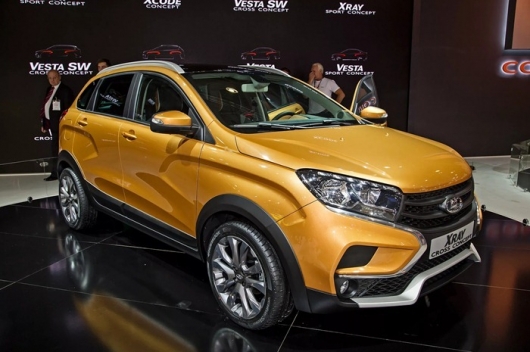 Photo taken from the site basetop.ru
"Cross" update anywhere, "Cross" version everywhere! XRay of Pseudorasbora became more advanced pseudoclosure. Alas, all-wheel drive fans this time will not wait, but there are many other updates that allow to call XRay Cross is really a new car.
The model received a new body kit, new wheels of increased size and rear disc brakes will change its dimensions. Length increased by 6 mm, width – 46 mm. due to the increased ground clearance (215 mm) and roof rails increase overall height – plus 75 mm.
Electronics "Lada Ride Select" will help you to feel more reliable on different surfaces due to the various riding modes: "ESC ON", "Sport", "Snow, Mud," "Send," and the "ESC Off". Mode "ESC Off" can be particularly helpful on slippery surfaces and when trying to leave the mud. Disabled stabilization system will not choke the motor during the assault of light off-road. Then, after reaching the speed of 54 km/h, the system turns on automatically.
AvtoVAZ is preparing for two major innovations (that know about them)
Lada Granta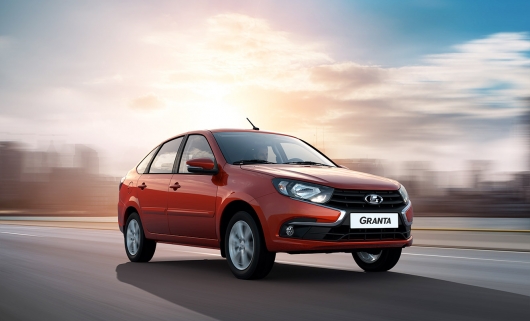 Photo taken from the site autonews.ru
Lada Granta received a facelift that will help it to penetrate a total new family AVTOVAZ. Not to be confused with Vesta. The front of both models is now identical.
Read more: Five answers to questions about new 2019 Lada Granta
The grants were presented in different body styles (hatchback, liftback, station wagon):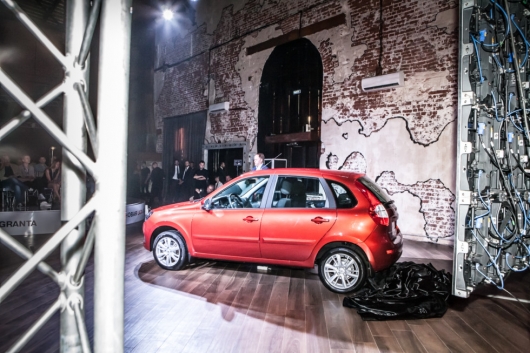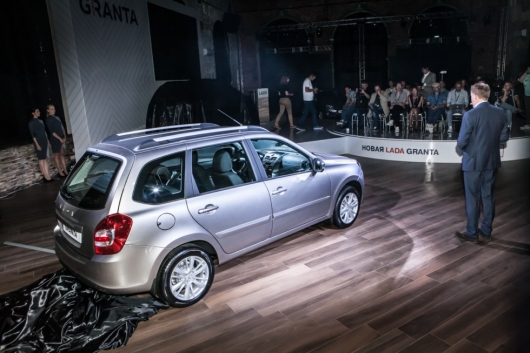 Photos taken from the site kolesa.ru
Lada Granta Cross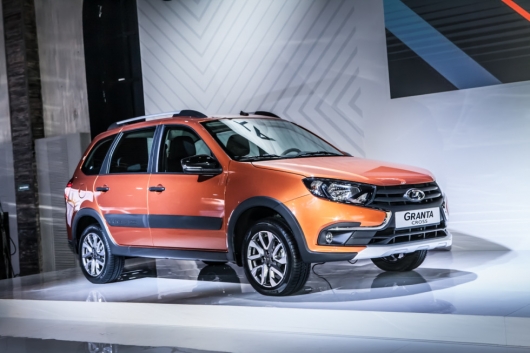 Photo taken from the site kolesa.ru
Guess what it came with new?
Renault Stepway Logan (Cross)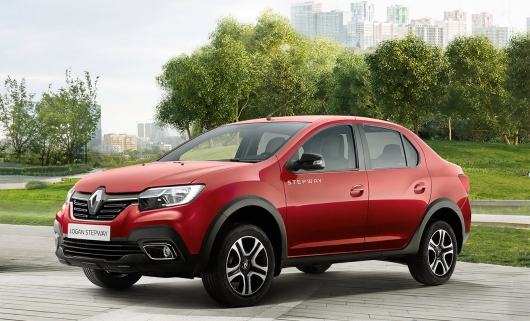 Photo taken from the site autonews.ru
What to say. Logan. Cross. In the kit the black on the bottom.
Bought it new multimedia system MediaNav 4.0 connectivity AndroidAuto and CarPlay, a new steering wheel as well:
The remote start system Renault Start (set as extra option), developed specially for the Russian market;
Climate control;
Full heated surface of the windshield;
Heated front seats;
Heated side mirrors;
Air conditioning;
Rear Parking sensors are also present.
Available in different power versions of engines: 82, 102 and 113 horses.
Renault introduced the SUV based on the Logan
As can be seen in domestic models and "Russified" budget news from abroad pressured their authority. Whether the foreign automakers?
Hmm, how to say, it was like, but they were few. Of course, a large part or even the lion's share of foreign car manufacturers refused to attend the fair for one reason or another. This does not mean that the same Mercedes or BMW Russian market suddenly became not interesting, no. Rather, it can be linked partly with the change of corporate policy – now even "Geneva" few who is going to provide new clothes, preferring home screenings a La "IPhone-style". Partly political component – in the West in fashion to demonize our country, and this factor contributes to the official contacts of major companies from Europe, who fear sanctions from the USA with their capita. Besides, despite the fact that the auto show in Moscow is international, it never reached the level of old European scenes. High volumes dobrasil before the auto show in Detroit or new York.
That's what models visited us from abroad. All of them we saw before, so paint will not, just as a fact:
Haval H7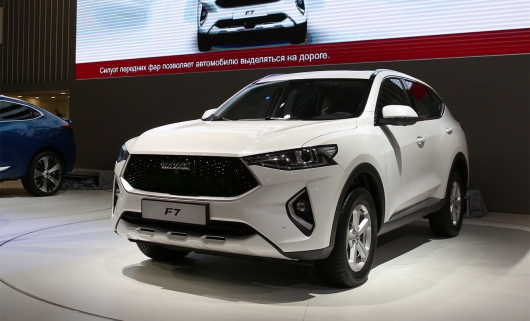 Photo taken from the site autonews.ru
One of those models that everyone say a few words. The novelty will be produced at the new plant at a cost of half a billion dollars, which has recently been built in Tula region. Prices are still unknown, but they might not be prohibitive, if the production will go in our country.
Geely SX11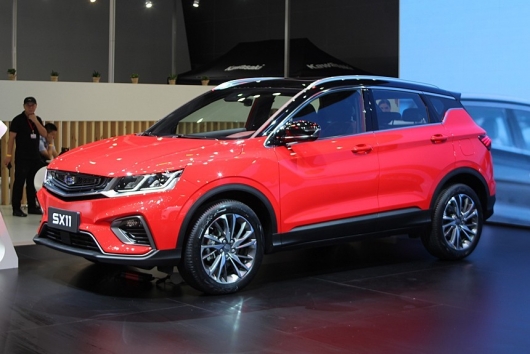 Photo taken from the site autoreview.ru
A small crossover B-Class.
Lifan M7
Photo taken from the site autoreview.ru
Lifan 820 EV (electrostan)
Photo taken from the site autoreview.ru
Lifan X80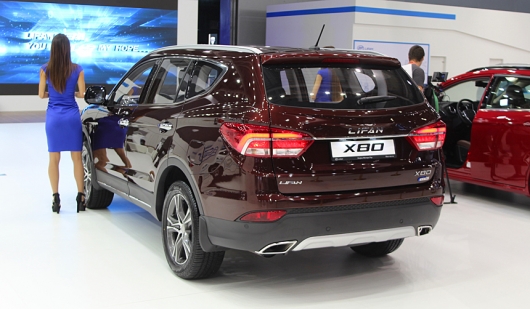 Photo taken from the site autoreview.ru
Lifan X70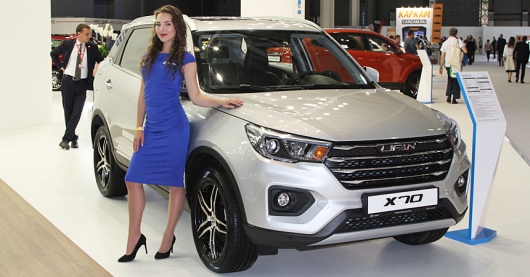 Photo taken from the site autoreview.ru
Kia, after Lada, has submitted the highest number of Premier. Sorry for all of them we have already seen…
Kia Ceed (hatchback)
Photo taken from the site kia.ru
Kia Ceed (station wagon)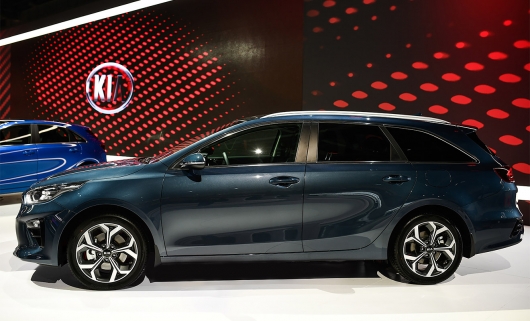 Photo taken from the site autonews.ru
Kia Cerato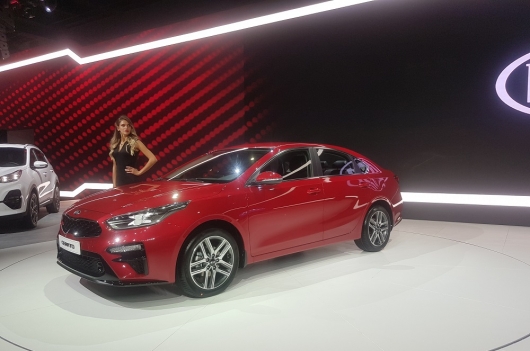 Photo taken from the site auto.mail.ru
Kia Sportage
Photo taken from the site autonews.ru
Kia Stinger
Photo taken from the site kia.ru
Hyundai Santa Fe
Photo taken from the site autonews.ru
Geely GE (the hybrid model with the technical component from Volvo)
Photo taken from the site autoreview.ru
Geely Emgrand X7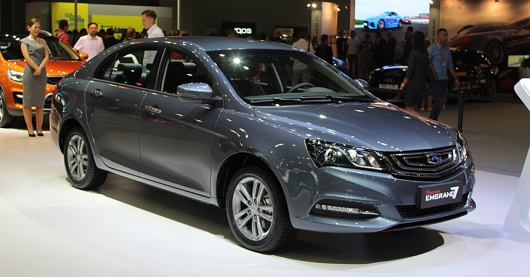 Photo taken from the site autoreview.ru
Azerbaijan (new Azerbaijan)
Photo taken from the site kolesa.ru
Unprepossessing in appearance, the sedan was available in two versions: Khazar SD and LD. Picking in particular are different powertrains. On a more simple version has an 1.7-liter engine, more expensive – the same engine, but with turbine. 115 and 150 HP respectively. Transmission – manual.
Among the options present: electric seat adjustment, electric front Windows and side mirrors, airbags, armrests, alloy wheels, heated rear window, climate control. In the "Suite" version installed, dual-zone heated seats.
It is planned that the model will try to market a "tooth" in 2019.
In this review the main domestic automotive events the country over. Of course models at the salon was more – Mazerati, UAZ, Volkswagen… Alas, but most of them we also seen. However, if you would be interested to see more, you know where the show.