Abandoned by Ford dealers to trade online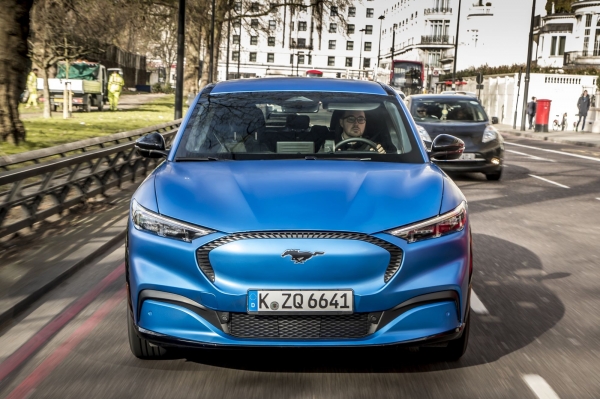 Not yet fully and so far only in Europe, but the trend is clear: in connection with a massive attack of electric vehicles will gradually have to change the whole strategy of sales and service.
Tesla, for example, generally without dealers, but she, like many other young electric brands (for example, the Chinese Lynk & Co) have their own showrooms where cars can at least look alive and make them study for a test drive. A year ago Tesla to save money tried to opt out of showrooms, but buyers considered the idea too radical, showed cohesive collective discontent, and a significant portion of showrooms Tesla still retained. So Ford, which is trying to make profitable its European office, is not yet ready to sacrifice all the dealers, but is preparing for a radical reduction of dealers and the transition to online distribution. This was reported by the publication Automotive News Europe with reference to the President of Ford of Europe Stuart Rowley.
A top Manager reported, how many dealerships will be closed by Ford in Europe — say, it will depend on the specific situation in each country, but, for example, in the UK, which is Europe's largest consumer of cars "blue oval", from the current 400 dealers contract with Ford will lose 180, or nearly half. This will allow Ford to significantly reduce costs on the distribution of its models, especially in the current development strategy, Ford intends to greatly reduce its presence in Europe, to get rid of most mass models and focus on the promotion of niche products, mainly in the SUV segment and mostly in varying degrees of electrified.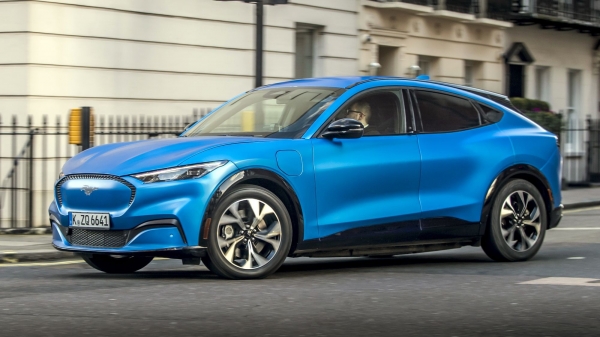 Ford Mustang Mach-E
Gradually, the electric vehicles (including those created in the framework of the Alliance with VW) will be the main Ford product in Europe, and they are known in the experience of Tesla, do not need such frequent and thorough maintenance on a HUNDRED, as the traditional models with the engine, hence, the traditional dealer network will soon be not needed. For routine THEN you can do away teams, but for serious repair (for example, elimination obtained in the accident damage) will be enough only a few major hubs techcentral. We will add that in the production of electric vehicles require less human resources, and a decrease of approximately 12 500 employees of Ford in Europe is partly due precisely to this factor.
Ford Mustang Mach-E
Reorganization of the dealer network started in anticipation of the start of sales of the first delayed electric car Ford crossover Mustang Mach-E can travel on a single charge up to 600 km On old-world market, it will be released this fall, if the course does not interfere with the coronavirus. At Mach-E and will run in technology of online sales, although, of course, the traditional way, that is the dealers, it in the coming years it will be possible to buy.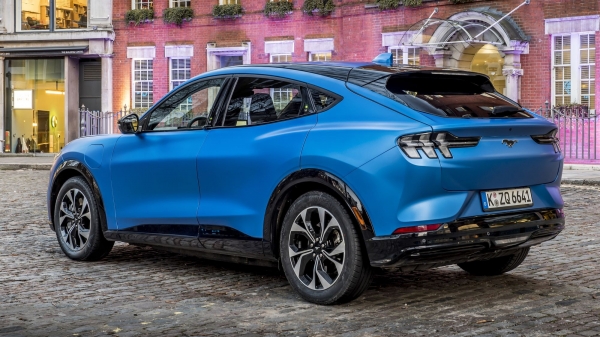 Ford Mustang Mach-E
By the end of 2021 the European Ford product line will consist of 18 electrified models (i.e. electric vehicles and various hybrids), they should help the company if not avoided, then at least to reduce to a minimum the penalties for exceeding regulatory CO2 emissions in Europe. According to the forecast Agency PA Consulting, at the end of 2021 the European Union will likely charge Ford almost half a billion euros environmental fine, which will eat more than a third of the estimated profit of the American company and make meaningless its presence in Europe. Lower costs for distribution — one of the necessary measures for the preservation of the business.
To your business in Russia, Ford, recall, last year, waved his hand, turned sales of all cars, closed factories in Vsevolozhsk and Naberezhnye Chelny and retaining only the production of commercial vans Transit in Yelabuga, and their distribution at the mercy of the Russian company Sollers. That is, European online trends remaining Russian Ford dealers will not be affected.