A very strange accident with shooting in the finals: Video
Aggressive and inappropriate: Why "cool" it may look funny?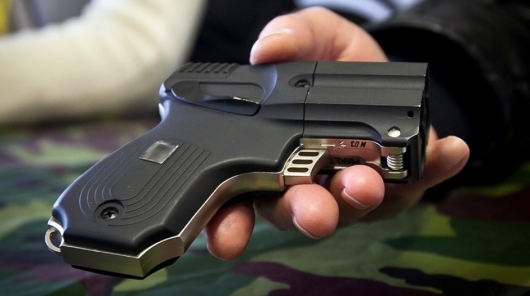 We are interested in when you watch this video, if you can understand what happens in it? Let's see:
Looked? You can put the mosaic together? For example, we could do this only after I reviewed the video twice and turned to the data from the source who posted the video with imprinted on it by the conflict. According to "Russia 24", the conflict occurred the day before the day on 47-th kilometer of MKAD, the Congress on Borovskoe highway.
As can be seen in the footage, the owner of the car with the DVR was literally attacked by the driver of a big Nissan Patrol. Whatever is left over. Maybe the road is not divided earlier. In the end, Nissan will barthet the car of the author of the video, and does it several times. But then comes the strange…
In that moment, when the victim of the boorish behavior on the road out of the car and starts to consider inadequate driver caused material damage, the latest popping up of the "Patrol" walks to the car of the opponent and… checking that the doors on the right side are locked, passing a vehicle with another and gets behind the wheel! Thus we hear the cries of the driver of the Nissan to the victim: "Sit here! Here sit down! You're face will break."
What was meant by these words and where they were to sit the second participant of the conflict is unclear, as it is not quite clear what is happening in the video. As they say on the website Vesti.ru: "Apparently, his opponent did not listen because 22-year-old native of Dagestan has taken a traumatic gun "Wasp"."
Fortunately, the shooting ended with no serious injuries. Of all of the issued bullets hit the target only one, and that reportedly went on a tangent in the chest.
Wound the poor fellow was treated. Law enforcement statement is sent in the attack.