A high-speed roadster for the police has been created in Russia. Photo
The sports roadster can accelerate from 0-100 km / h in 4.9 seconds. Maximum speed – 220 km per hour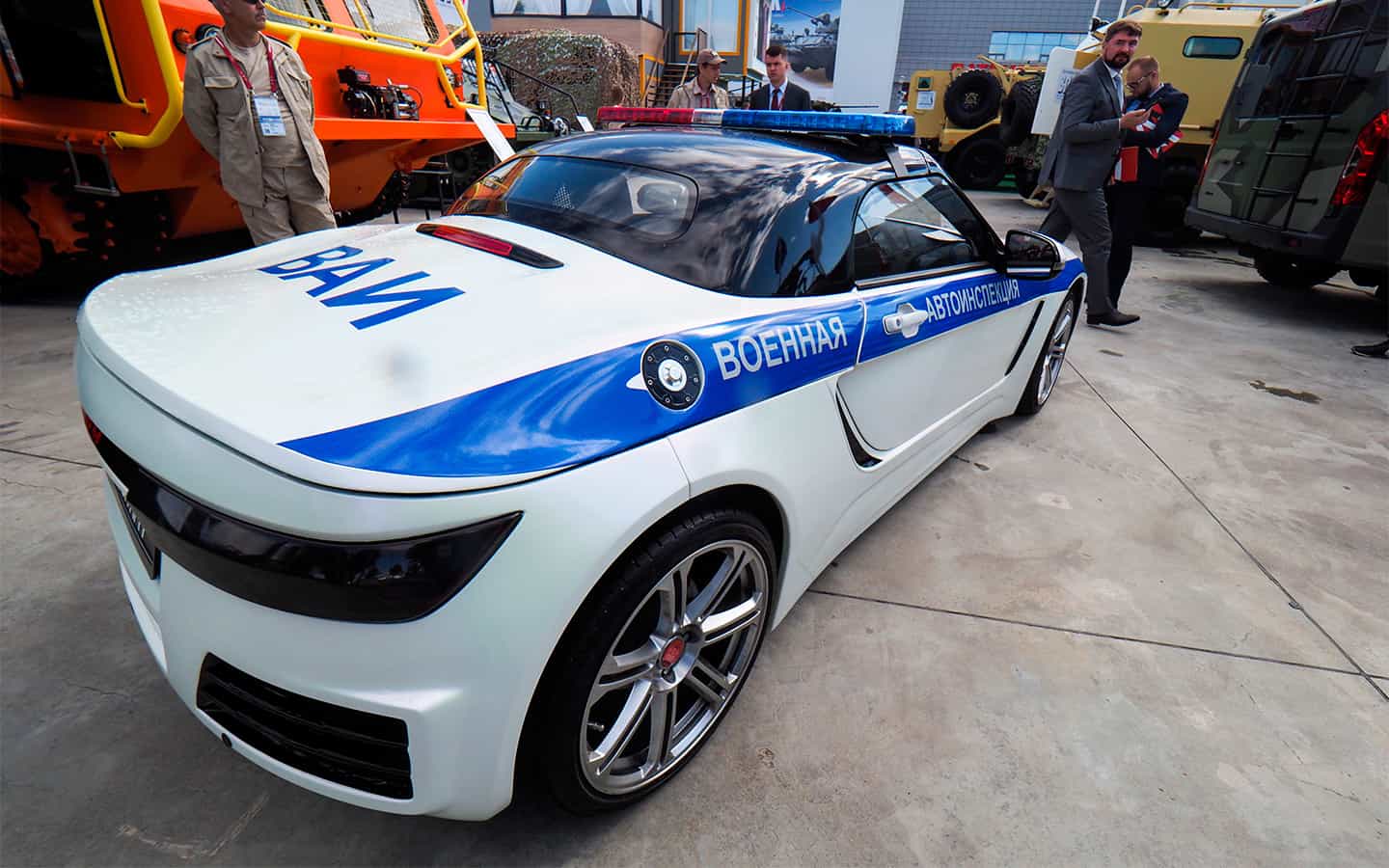 A new high-speed roadster for the police was presented at the Army-2021 forum in Russia. The developers of the sports car are the Military Industrial Company (VPK LLC) and the Design Bureau of Youth (KBM).TASS . The novelty was created on the basis of the "Crimea" model , which is based on a spatial frame of its own design.
Vehicle specifications are not known. The developers only said that the car is capable of accelerating to a hundred in 4.9 seconds. The maximum speed is 220 km per hour. The standard Crimea roadster is equipped with a 1.6-liter 140 horsepower engine.
The forum showed a car painted by the Military Automobile Inspectorate (VAI). The creators of the roadster propose to use the novelty to maintain order on the road. In this case, the car may well be at the disposal of the traffic police.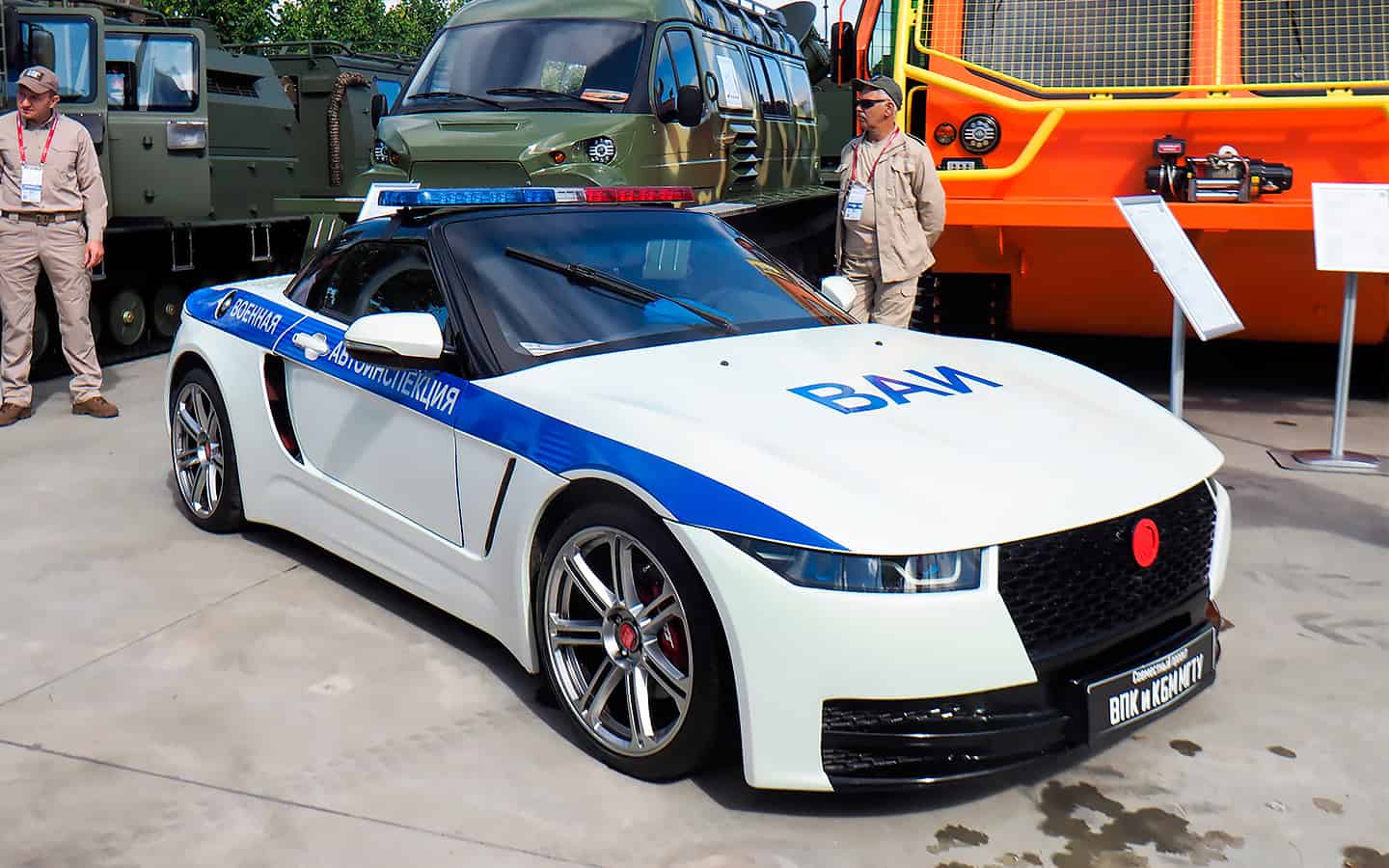 "Colleagues from MSTU held their first conversations with the traffic police, where they found understanding and support. We haven't made any progress yet, but they are ready to consider the possibility, "explained Vladimir Matansky, Development Director of the Military Industrial Company (VPK LLC).
The first prototype of the Russian roadster "Crimea" was first presented at the Moscow Motor Show in 2014. The car body is made of composite panels: top – fiberglass, sidewalls – carbon fiber. Suspension – McPherson struts from Kalina with disc brakes.
Also in the plans of the developers to create a pickup. Work on this machine has been underway since the beginning of this year. The car is planned to be built on the basis of Lada 4×4. Under the hood, new items will install a turbocharged diesel engine or a natural gas engine.