A copy of the English Mini has been patented in China
In the Middle Kingdom they want to release a car that will be a clone of the British classic Mini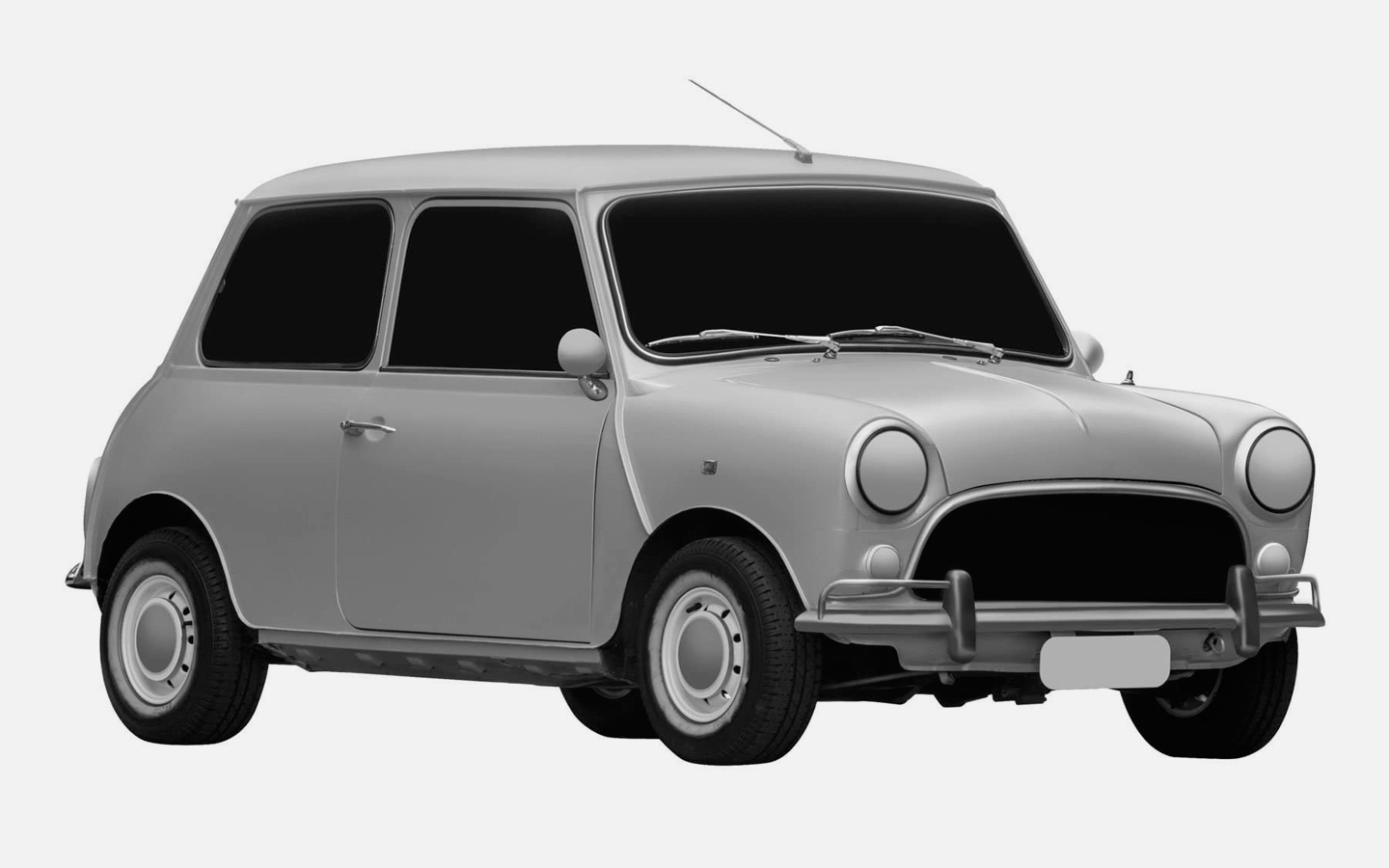 Photo: carnewschina.com
In China, they plan to start production of a new car that will resemble the classic British Mini (produced in the UK from 1959 to 2000). According to Carnewschina.com, Beijing Astech Technology has already filed a patent for such a model in China.
The technical characteristics of the new car are not disclosed – while we are talking about a patent only for the design of the model. However, the publication assures that we are talking about an electric car, which in its dimensions will be noticeably larger than the original English Mini.
Note that the Mini company itself, which is now owned by BMW, will stop producing cars with traditional internal combustion engines in 2023: it will become the first brand in the BMW concern to switch to electricity.
The first Mini electric car was introduced in mid-2019. The hatchback was equipped with an engine developing 184 hp. (135 kW) and 270 Nm of torque. The unit allows the car to accelerate from standstill to 60 km / h in 3.9 seconds, and acceleration from zero to "hundreds" takes 7.3 seconds. The maximum speed is forcibly limited to 150 km/h. A set of lithium-ion batteries, installed under the floor of the car, provides a range of 235 to 270 kilometers. With an 11 kW charge, the battery can be recharged to 80% in 2.5 hours, and with a 50-kilowatt fast system, in just 35 minutes.