9 most reliable cars that rarely need repairs
The most sturdy and top quality vehicles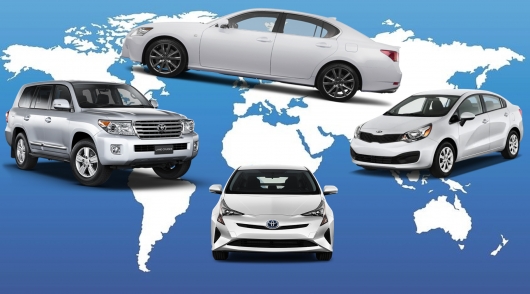 If you are looking for a good, reliable, quality cars you can consider the following winners of the world's reputable reliability rating vehicle.
We all want to buy a car that will rarely disappoint us with their breakdowns. We always dream that our car served us for as long as possible, not pulling with us all the money for repairs. But, alas, even in the Internet era, where, perhaps, we can find even more than you can imagine to make the right choice extremely difficult. Even if you read reviews online about a particular car because they are all inconsistent and useless. You can go to various ratings of reliability and quality of cars that are many companies in the world. For example, one of the best ratings throughout the world is the rating of the reliability and quality of JD Power.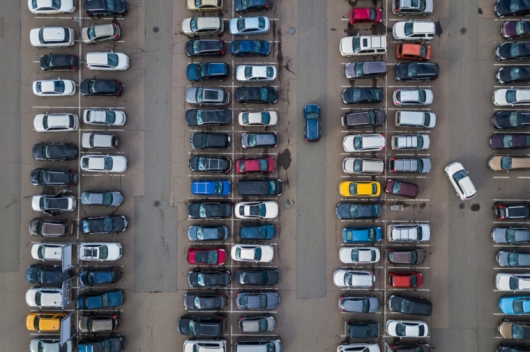 Yes, of course, we have repeatedly drawn the attention of our readers that we should not trust 100% any one rating. But it does not mean that it is not necessary to listen. And that's just the rating of Jd Power to listen still stands. After all, this company is a rating of reliability of cars for almost 30 years, annually producing reports on their research conducted in the USA. This year was no exception.
At this time, the Jd Power report the current year based on a survey of 36 896 car owners cars in 2015 after three years of ownership. Many cars in the polls has been awarded Jd Power top honors due to their quality and reliability. Based on this ranking, we have selected for you the TOP 9 most decent cars that rarely need a trip to service for repair. Most interesting is that many cars are not super expensive which is unavailable to most. That's just premium cars in recent years show the opposite trend, often upsetting their owners permanent defects and breakdowns. Here are the cars:
Dodge Challenger (sports car with the highest reliability rating)
Overall rating: 5 out of 5
The overall performance (power/efficiency) and design: 5 out of 5
At the top of our list, we placed the car in 2015, which has the best ratio of reliability and quality (according to Jd Power) among all sports cars in this category. We are talking about the Dodge Challenger. Despite the fact that this machine took the top spot in the Jd Power rating, it deserves attention because it has interesting and perhaps unique balance of qualities: reliability, power, efficiency, design. You will not believe, but this car with the 6.4-liter Hemi V-8 eats on the highway just 10 litres. Combine this advantage with an incredibly stylish design, power and reliability and you will get a stunning car.
Hyundai Tucson (small SUV with the highest reliability rating)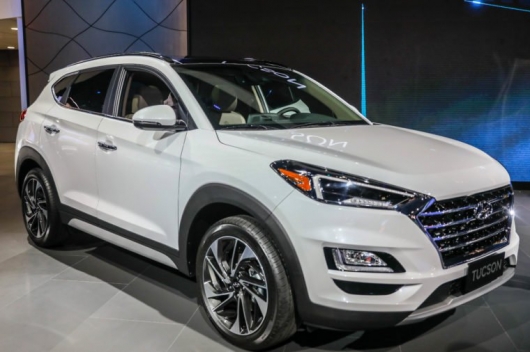 Overall rating: 5 out of 5
The overall performance (power/efficiency) and design: 4 out of 5
When it comes to reliable crossovers, the first line, of course, according to Jd Power should stand Hyundai Tucson. The results of the research Jd Power has registered the smallest number of complaints from owners of three-year crossovers Hyundai Tucson. Moreover, the owners of this car raved about the machine not only for "alamocity", but for an acceptable level of fuel consumption. Including most of the owners spoke positively about the design of the machine. Nobody had any complaints and the power of the car.
Kia Rio (small car with the highest reliability rating)
Overall rating: 4 out of 5
The overall performance (power/efficiency) and design: 4 out of 5
Kia Rio is not only one of the most popular cars in many countries (including our), but was the result of a reliability rating Jd Power 2018 the highest quality three year old car, because the owners have given the company the Jd Power almost only positive feedback in the survey. Also this car received good marks for design, as well as for the ratio of power and fuel consumption, it's important for car owners living in countries with expensive fuel.
Including this machine got high marks for the cost of maintenance and repair. That is why in our country this car is in high demand, after almost becoming the Frets Grants to the people's car.
Lexus ES (small premium car with the highest reliability rating)
Overall rating: 5 out of 5
The overall performance (power/efficiency) and design: 3 of 5
With regards to the quality and reliability of premium cars, here, as always, many lines were taken by Toyota and Lexus. Unfortunately, the German premium brands here and some were not, how would this be desirable to owners of Audi, BMW and Mercedes.
In recent years their quality compared to the Japanese has become much worse.
So, among the small luxury car first place in the ranking of 2018 took the Lexus ES is not only for their impeccable quality, but also for other different characteristics, ranging from cost and power, and ending with an unusual design.
Chevrolet Malibu (the most reliable midsize car)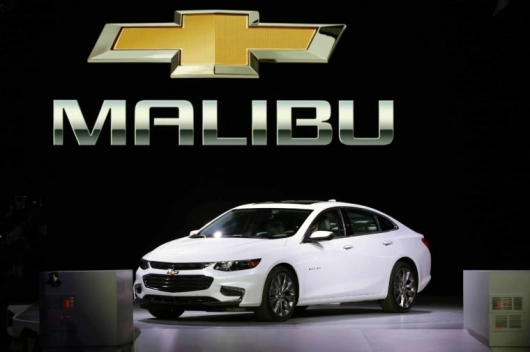 Overall rating: 5 out of 5
Overall performance and design rating: 2 out of 5
Some may disagree with this position in the ranking. It is no secret that all of the Chevrolet was not different never what that special quality and reliability. However, contrary to popular belief, this machine still found himself in the upper echelon three year old reliable car. I hope that other models will soon catch up to the sedan.
Yes, of course, you might think that the rating is biased. Because Jd Power is an American company and, theoretically, may artificially boost the rating of their national brand. But don't believe in conspiracy theories. In fact, the rating of Jd Power has repeatedly proven to the world that its results are impartial and accurate. Especially if you look at the rating last year, then you will see how the company Jd Power belonged to the Chevrolet Malibu. The fact is that for many years this model has received a very enthusiastic customer testimonials for frequent problems. In the end, this car did not entered the TOP reliable and high quality. In the same year, everything changed. It's actually the triumphant return of Chevrolet into the army car brands, producing the most reliable cars in the world. I hope that the American brand has released reliable the Chevrolet Malibu not only in 2015. Also I believe that in the future this list will be more cars of this brand. It's about time.
Lexus GS (best reliable car premium mid-size class)
Overall rating: 4 out of 5
Overall performance and design rating: 2 out of 5
In the segment of premium cars of the middle class is also leading this year's car from Lexus. We are talking about a Lexus model GS. This rear wheel drive car with an adaptive suspension impressed the experts for its reliability in contrast to the premium cars in Germany that are not are reliable adaptive suspensions.
And the thing that is better Lexus GS suspension absorbs all bumps on the road that gives this car an incredibly smooth ride. Plus, of course, the design of the adaptive suspension unlike the same BMW is much more practical and safer. That is why the suspension in the Lexus GS is much more reliable than the German competitors.
Lexus CT 200h (hybrid best premium car)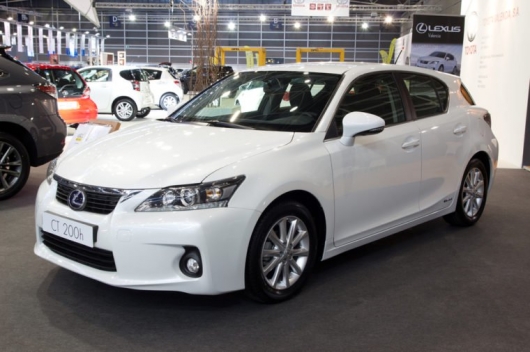 Overall rating: 3 out of 5
Overall performance and design rating: 2 out of 5
Not spared the company the Jd Power and premium hybrid vehicles, whose popularity is increasing worldwide (sorry, not in Russia). In this class of cars is also dominated by the brand Lexus with the CT 200h car equipped with a hybrid power plant (1.8-liter four-cylinder engine + electric motor). Not only that, buying this car, you will get the record low consumption of fuel, and will become a super-reliable car that will not bring you problems even after 300 000 km of run.
Toyota Prius (a compact hybrid car with the highest reliability rating)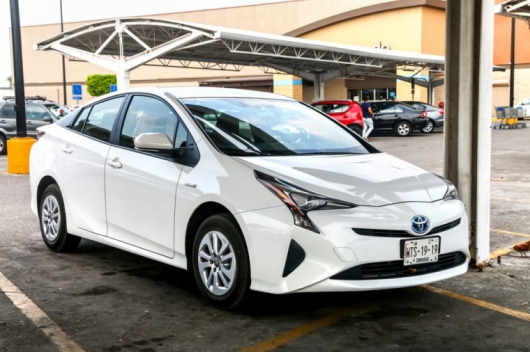 Overall rating: 2 out of 5
Overall performance and design rating: 2 out of 5
Let's face it. The original Toyota Prius is the world standard for hybrid cars. With this car it all started when Toyota released the first generation Prius, which nobody believed. In those years, many experts predicted the failure of the car. But apparently, Toyota is the one who can see the future. Thanks to their Oracle today, the Toyota Prius –the world's most popular hybrid car. Moreover, it is the most reliable and high-quality hybrid car, the non-Prime segment.
Toyota Land Cruser 200 (the most reliable full-size SUV)
Overall rating: 4 out of 5
Overall performance and design rating: 3 out of 5
And finally, a favorite of our Russian roads. Yes, this car in our country like long ago. And, despite its high cost, this SUV even in difficult economic times is in our country a blockbuster. But what's the secret "Kruzak"? Why non-premium SUV, which stands as a premium car, consuming a lot of fuel is still sold out in Russia like hot cakes? And the thing in his ultra-reliable and incredible quality. This car has decades to serve his master, not even Recalling that some of the components in the machine can break down due to wear and tear. You know what they say about the mechanics of this car? They unanimously repeat that it is boring and uninteresting car. How, in your opinion, why? It does not break! I think that says it all.
No wonder Toyota Land Cruser 200 for several years there has been a company Jd Power for the low number of complaints from car owners. And also I want to clarify that this applies not only to three-year vehicles. If you conduct a survey of owners of 6-, 8-, even 10-year-old car, you will also get a lot of negative criticism. You will be surprised that even with large runs of that automobile is not often troubled by their owners failures and defects.
Sometimesiamanasshole знатьЗаконодательствоТехосмотрЛайфхак
Knowledge base