5 facts about the crossover BMW X7
What you need to know about new BMW X7.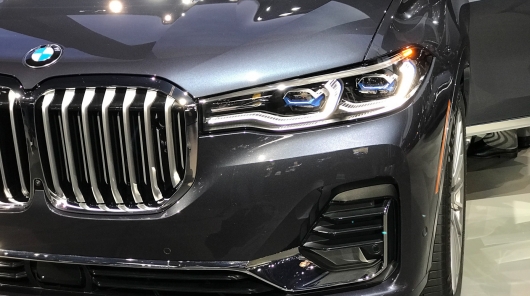 Well, that was the public premiere of the long awaited crossover BMW X7. Today is officially the Bavarians have shown a new crossover live audience at the motor show in Los Angeles. We have gathered for you the 5 most important facts about the new off-road flagship of BMW.
1) the size of the crossover BMW X7: it's more than expected
You will not believe it, but the length of the SUV was even greater than in the new "seven". So, according to the official specifications length is 5151 mm. X7 Is definitely more than X5 and X6. X7 width is 2 meters.
It should be noted that the length of the Bavarian off-road flagship, more than the Mercedes-Benz GLS, and Land Rover Range Rover.
2) Even the base car is a seven-seater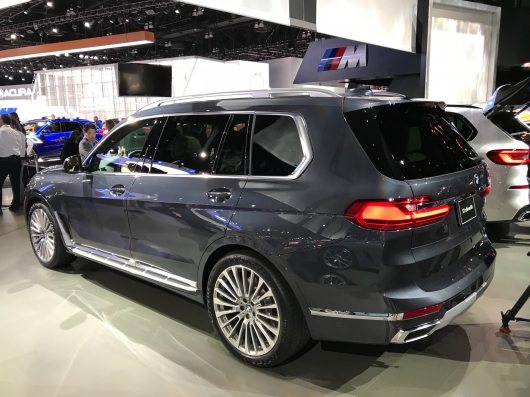 Yes, Yes, the BMW X7 has seven seats. Even in the basic version the car has three rows of seats. It is worth noting that the third row seats will not concede on comfort to the second row of seats. You will not believe it, but the car will be available in six versions.
3) Decent off-road performance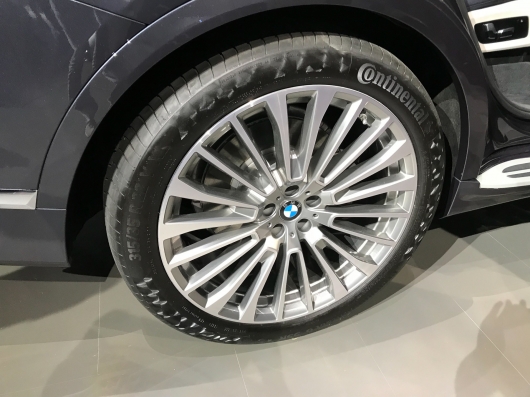 According to the developers, the new model X7 will be a capable car, not only on asphalt, but does not hit the face in the dirt on a light vnedorozhe. This is largely due to the special AWD system and ground clearance, which is about 80 mm. including machine surcharge will be equipped with a special package of options, to vnedorozhe.
4) Rich option and advanced features
BMW X7 even in the basic version will have a rather rich set of equipment. So, the SUV will be equipped with adaptive LED headlights with intelligent control system, four-zone climate control, high-tech panoramic roof and many other Goodies.
As additional options the machine can be equipped with multiple technologies. For example, you can order laser optics, control infotainment gestures, 5 zone automatic climate control and much more.
5) Power the diesel version will be 249 HP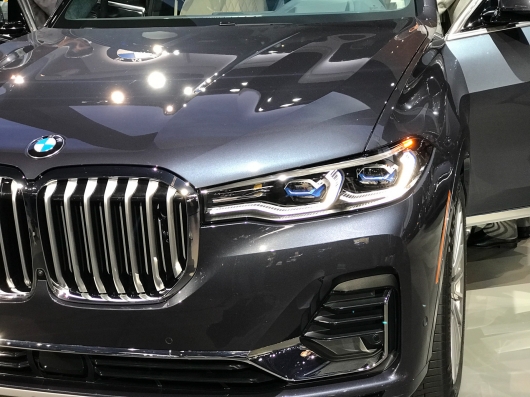 The cost of the diesel SUV will be 5.83 million rubles. In principle, for the same money today you can buy a new Mercedes GLS. But if you're a fan of British luxury and want to buy Range Rover in standard cook have at least 6.87 million rubles.