37 gifts for people who spend most of their time in their car
The best gifts for those who will not part with his car ever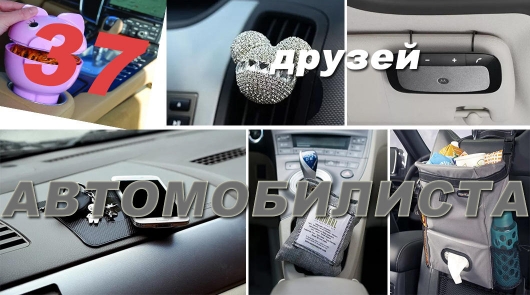 Don't know what to give to a person who most of the time in the car? Wondering what gift to buy someone who is obsessed with cars? It doesn't matter. We have selected for you the most unusual, unique and useful automotive gifts that are sure to appeal to those for whom a car is more than just a means of transportation.
Please note that we do not promote all those things we offer you to buy as gifts for car enthusiasts. So do not give references to a particular product. All the things you can find online.
1. An unusual container for food storage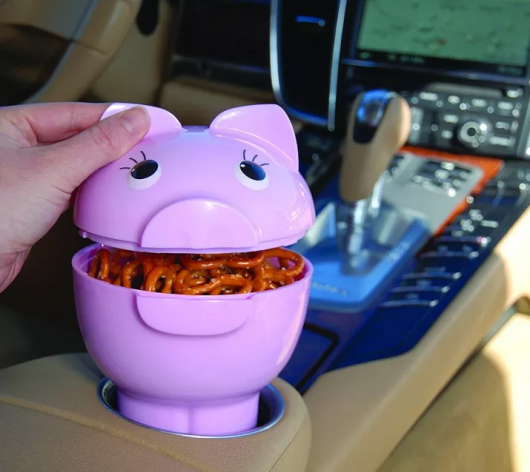 Very often, many drivers while traveling by car there is no place to keep snacks. For example, cookies, candies, nuts, etc. Many of these products for a long time not to smoke while driving the car. But there is a solution. Buy unusual container for food storage. It is particularly attractive to passengers.
2. Wireless car vacuum cleaner for cleaning in hard to reach places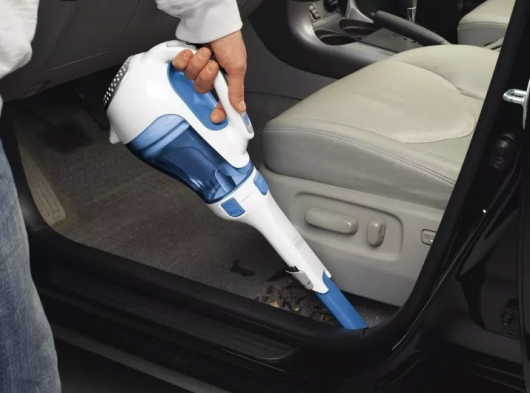 This vacuum will be useful not only for cleaning the car interior, but also perfectly cope with the crumbs in the garage, the apartment and dacha. And all this thanks to the telescopic nozzle which will really help you to reach the tightest places. In addition, the suction on this vacuum is strong enough.
3. Miniature intelligent charging for mobile fun BB-2 from the movie "Star wars"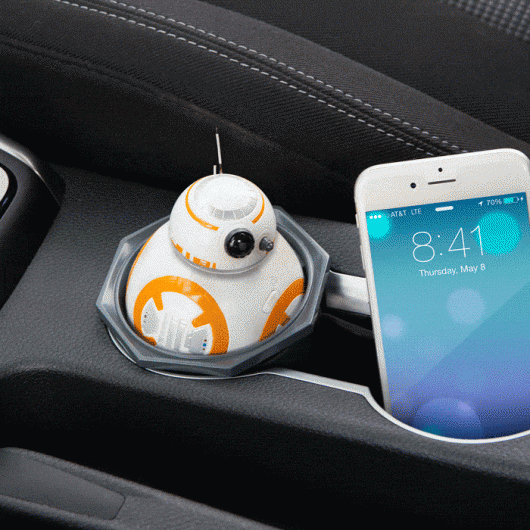 This little robot connects to your power adapter 12 V (cigarette lighter). It also comes with two USB ports for charging gadgets. Moreover, this unusual charge will easily fit in the standard holder for cups (Cup holder).
4. Silver spray wheel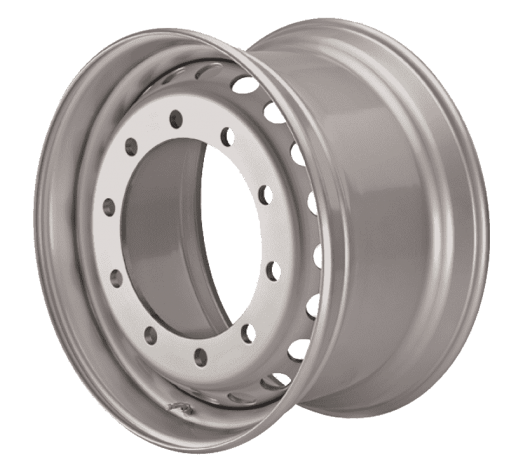 Unfortunately, this spray will not be able to provide the unique luster of wheels for a long time. This tool adds a silver sparkle wheel discs, holds a maximum of a week. But the spray is fairly cheap. So you can apply it once a week.
5. The filler between the front seats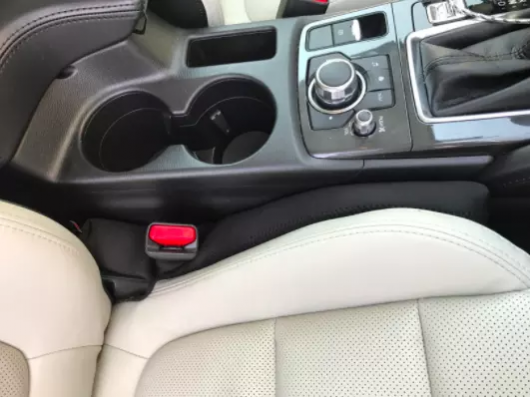 Ask any motorist whose car between the front seats there is an armrest, which will tell you how annoying it is the space between the seats where you are constantly falling a variety of items from there to get very hard.
But, fortunately, this problem can easily get rid of. To do this, sell special fillers that should be placed between the seats. Believe me, if you give such a thing the owner of the car, which is the space between the seats has got, his gratitude will know no bounds.
6. Unusual air freshener in the shape of Mickey mouse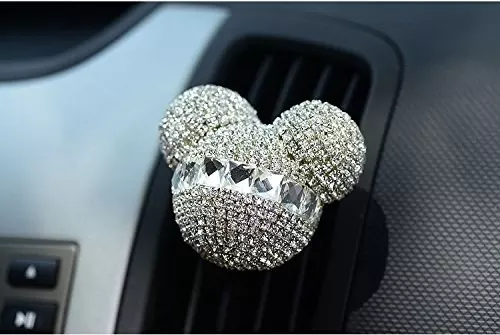 This unusual air freshener has replaceable cartridges. Perfect for young girls who love to decorate the interior of different stuff.
7. Fancy floor mats for cars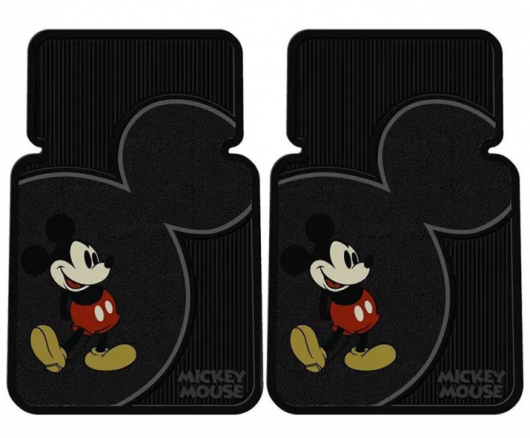 This is another original gift girls-motorists who want their car looked extraordinary. Also, these rugs are very functional and excellent collect dirt and sand.
8. Waterproof cases for the transport of animals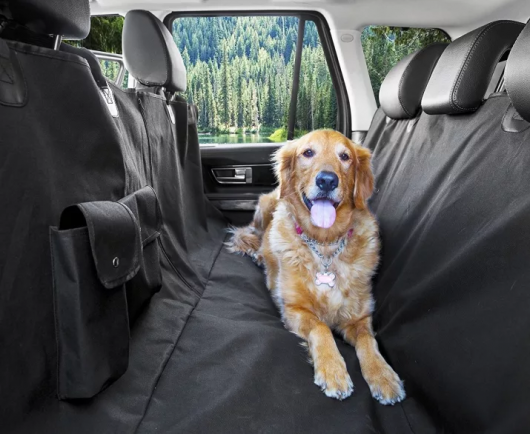 It's a terrific product for those who transport animals in the back seat – the eternal headache. This cover protects the seat from fur, dirt and liquids. Most important, it fits most cars.
9. Unusual frame for license plate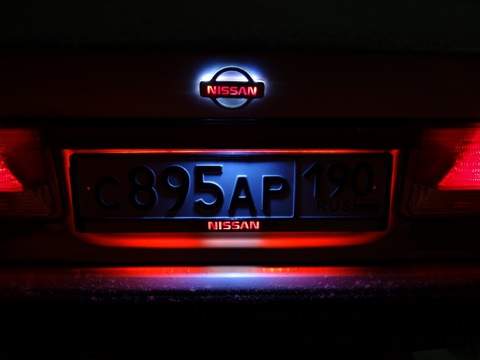 A great gift for anyone who wants to have his car stood out on the road both day and night.
10. Seat cover heated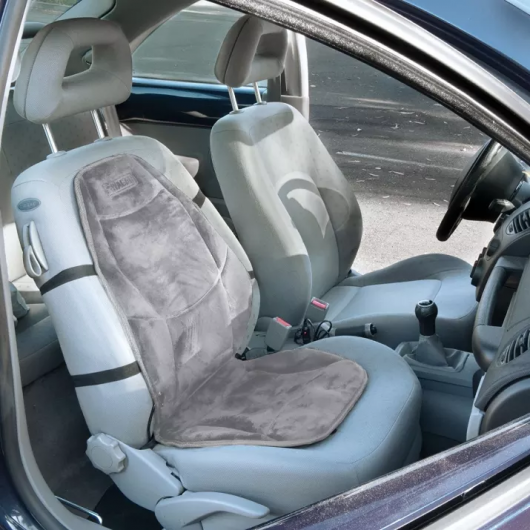 If you are puzzled what to give to a motorist who owns an older car, where there is no option of heated seats then here is the solution. Buy seat cover heated. Choose only high quality cushion with temperature controller.
Judging by the reviews, such car gadget works perfectly even in harsh winter conditions in Russia. If possible, buy two capes: one for driver and one for front passenger. Believe me, your gift will like.
11. T-shirt for the driver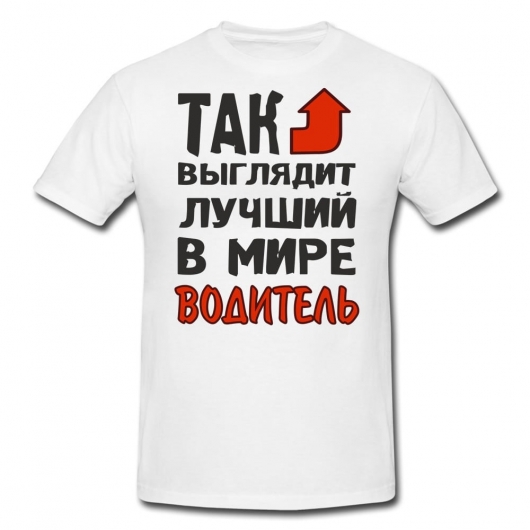 If you think that the person you are looking for a gift, the best driver in the world, then feel free to say so directly. Buy him an unusual t-shirt that tells the world who is the best driver.
12. Decoration for the button start the car from rock crystal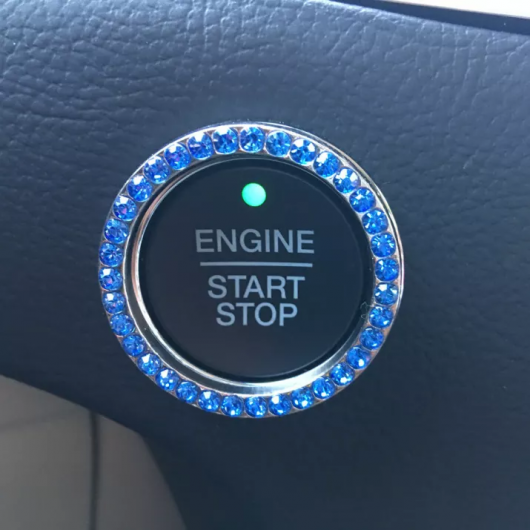 This gift is perfect for those drivers who are constantly improving your car in order to impress their passengers. For example, the decoration on the stop/start button will transform the car.
13. Portable air freshener for the car interior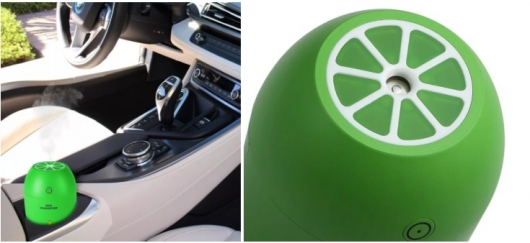 This unusual air freshener is easy to install in an ordinary Cup holder (Cup holder). Lime scent will make the air in the cabin refreshing.
14. The gadget to remove dust inside the machine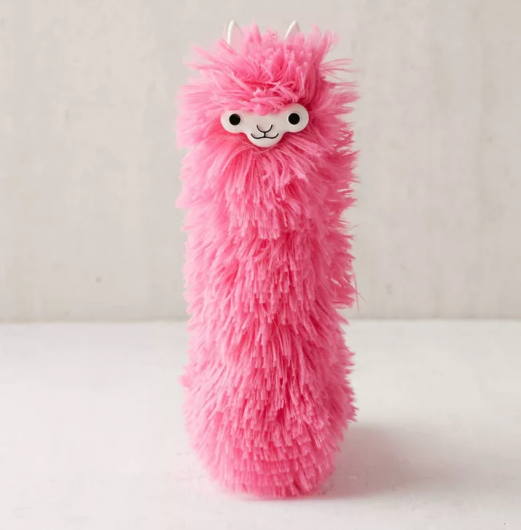 For any car owner dust in the cabin – is a constant headache. Especially annoying dust that gets into hard to reach places in the car: vents, various clearances trim, door handles etc to remove dust, no need to go to the car wash. Buy a gadget for cleaning dust in the car. Want to be original? Give an unusual dust brush.
15. Cleaning and repair the skin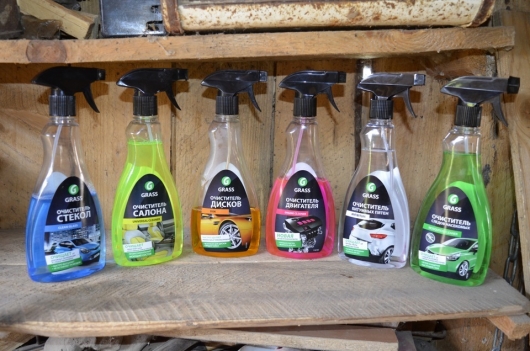 A chemical means to restore the leather interior in the car, unfortunately, does not cope with its task. The fact is that most products that are sold in supermarkets, Amateur. But there's Autoworld and professional tools, many of which work wonders. Did you know that such professional tools are the dealers for pre-sales of used machines?
For example, the tool pictured above is sold together with special cloths made of microfiber.
16. Storage bag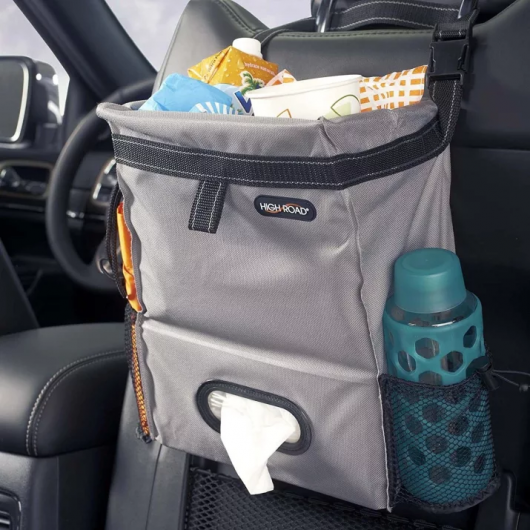 For motorists on the market today presented a large selection of versatile bags that can be placed in the car, in order to properly organize the storage of products and items, for example, during a long journey. This is a very valuable gadget for those who for a long time in his car.
17. Set for fixation of shoulders and neck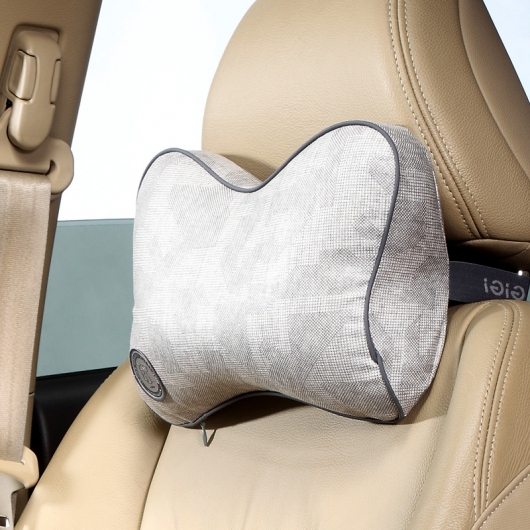 This kit – a great companion during long journeys in the car. Pillows not only relieve the neck and relax the shoulders.
18. Handsfree Bluetooth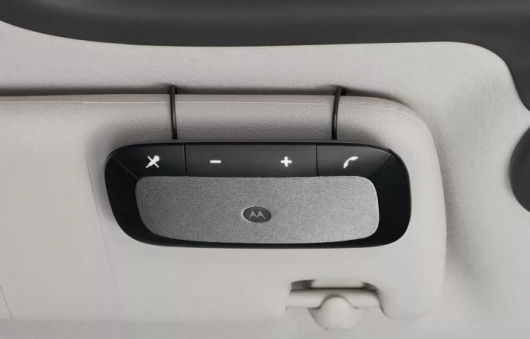 Unfortunately, in older machines, there is no system speaker. That is why the owners of such vehicles routinely break the law using a mobile phone while driving. So those are the present owners of old cars would be nice.
19. Car polarized sunglasses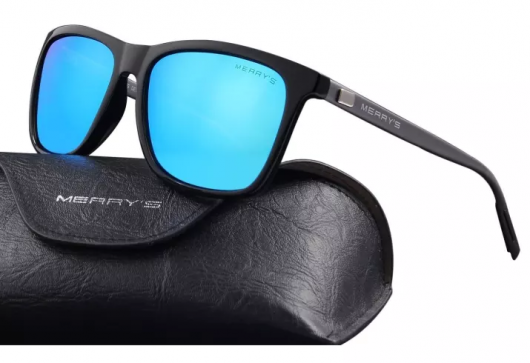 These glasses are perfect to block harmful ultraviolet radiation. Moreover, these automobile glasses are very good at relieving eye strain, even on a hot Sunny day.
20. Pad holder for phone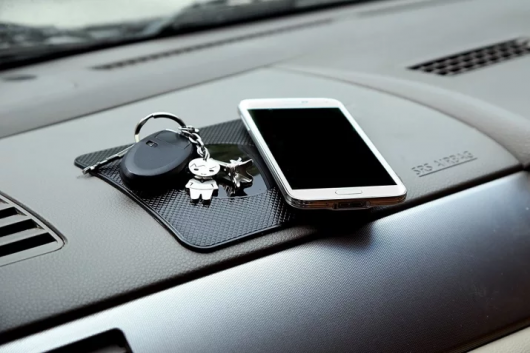 A small but essential item that will make storing things in the car more organized. We are talking about a special adhesive Mat that can hold not only mobile, but also other small things. For example, the car keys.
21. Car key chain for Harry Potter fans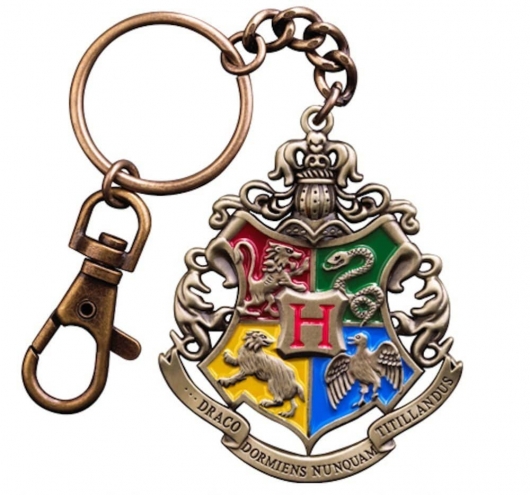 Amazing keychain will surprise young drivers who are fans of films about Harry Potter.
22. Car fridge/heater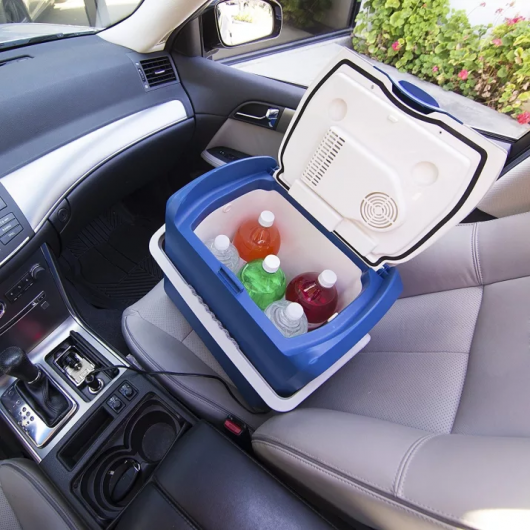 This unusual avtogadzhet not only can cool but also heat the storage space. For example, cooling to 0 degrees, heated to 60 degrees. By the way, this gadget you will be able to use not only in the car. So, buying a special adapter for connecting to an electrical outlet, you can use this versatile gadget and home/in the hotel.
23. Portable launcher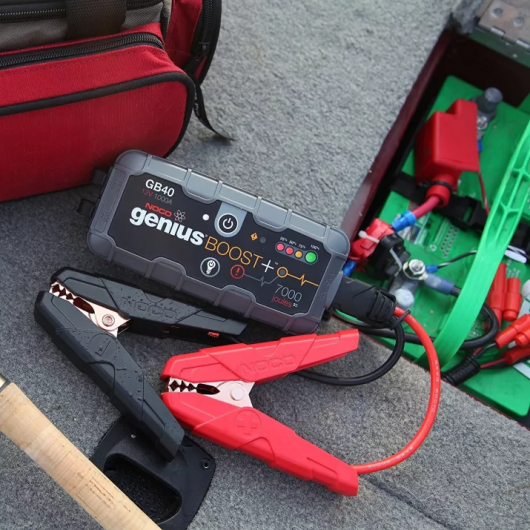 This fantastic device will save you on the road if your car sat battery. With the help of the starting device, you can easily loosen the starter in your car to start the engine. The most interesting thing that this gadget will help to run on a single charge the car several times. By the way, this starter (pictured) can also be used to charge your phone, tablet, etc.
24. Set for storage of Cutlery in the glove box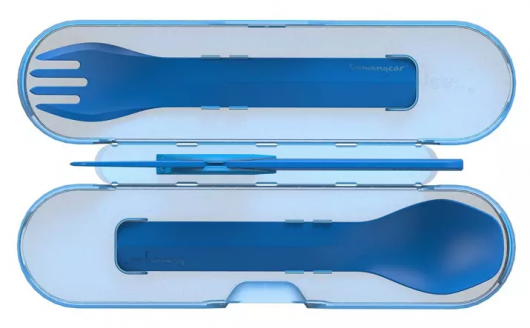 Those who spend a lot of time in his car, familiar with what it means to eat on the go. But, alas, no Cutlery on the road can not do. Otherwise have to constantly eat fast food. But we know that the burgers are very harmful. Fortunately, the problem with Cutlery is solved by purchase a portable kit for storage of Cutlery. Give it to an avid motorist, and he will be glad that now you can eat real food.
25. Pillow with memory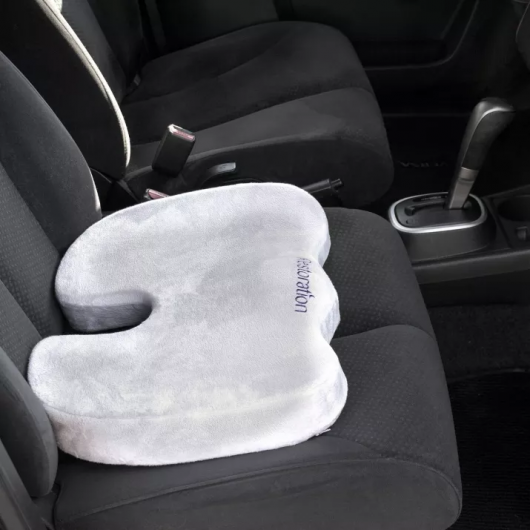 For those who often goes in the car on long distances or frequently travels over rough terrain, perfect soft pillow with memory. This pillow will save you when driving on rough roads, and will also help to cope with by a long way.
This pillow will go lower back pain after a long journey in the car.
26. Protective screen on windscreen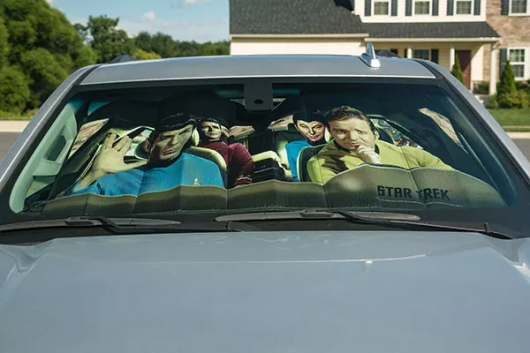 Every car owner wants his car lasts as long as possible. Also, each of us wants the interior of the car looks new as long as possible. However, the interior of the car is constantly exposed to UV rays entering the interior mainly through the windshield.
Especially when the car is a long time in the sun. In the end, harmful sun rays gradually wear out the surface finishing materials in the cabin. Also if the machine has long stood in the sun, it is impossible to sit, as the inside of the car is like an oven. To prevent this from happening, you need to use while Parking a special protective screens for the windshield, preventing the ingress of the sun into the cabin.
27. Cleaner air in the cabin of bamboo charcoal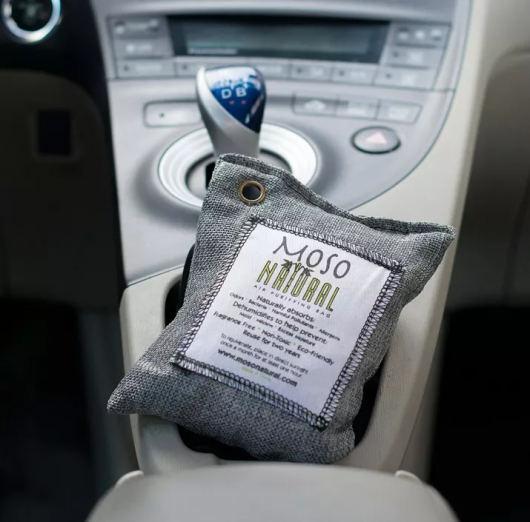 Unfortunately, sometimes many motorists can display various odors in the car. And a foul-smelling odors (gasoline, cigarette smoke, etc.) may remain even after wash and dry cleaning of salon. Fortunately, there are ways that will help you, though not quick, but still completely get rid of the bad smell in the cabin. For example, you can buy a bag of bamboo charcoal, which will absorb all unpleasant odors in the car.
28. The game is on the road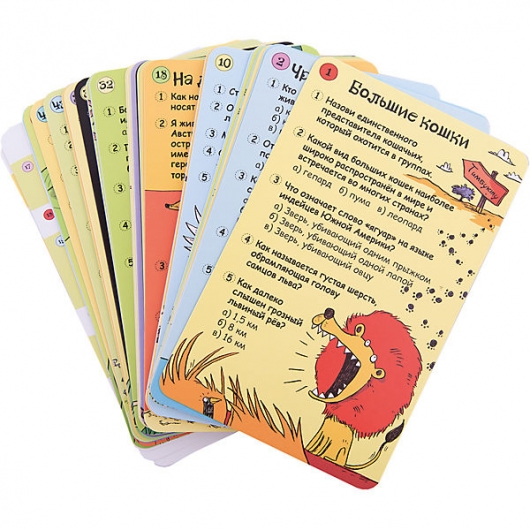 This set of games in the way will fit those who usually travel with the whole family. For example, if you went on a long journey, this game is presented in the form of questions on the cards will help keep you entertained on the road.
29. Braid steering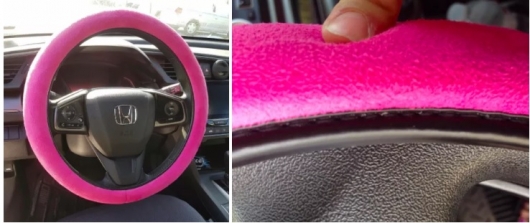 This braid for steering wheel made of special foam. Moreover, thanks to the bright color, the steering wheel of the car will attract looks from other drivers.
30. Organizer to store documents on the machine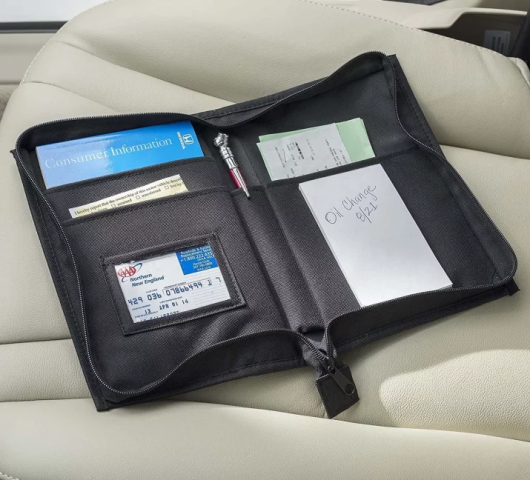 Don't know what to give to a motorist? Buy him a convenient storage organizer for avtodokumentov. It fits right in the glove box.
31. Compilation CDs with any music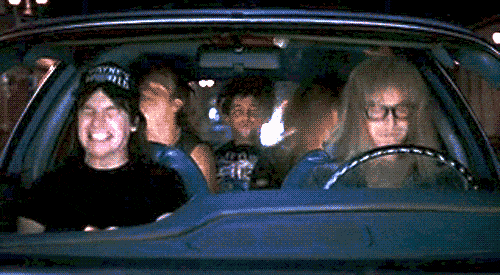 If you know what kind of music does a car enthusiast, then gave him your author's collection of music. For example, to find out what kind of music prefers the person you're looking for a gift, go to its page in the social network, which, as a rule, and will reveal his musical tastes.
Next, your task is to collect the individual collection of music and record it with perfect quality discs or the flash drive.
32. Multifunction device: 12 in 1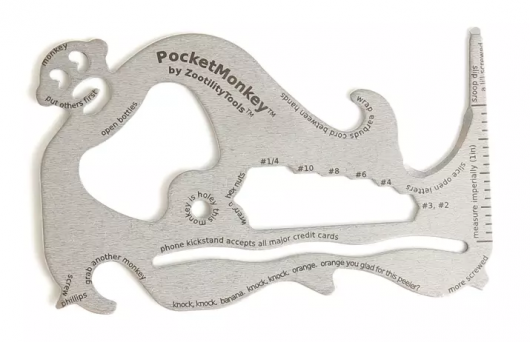 This handy little tool can open bottles, flat screwdriver, microtorch, phone stand, envelope opener, Allen key, ruler and even a tool for peeling.
33. Brush for the cleaning of glasses in the car with nozzles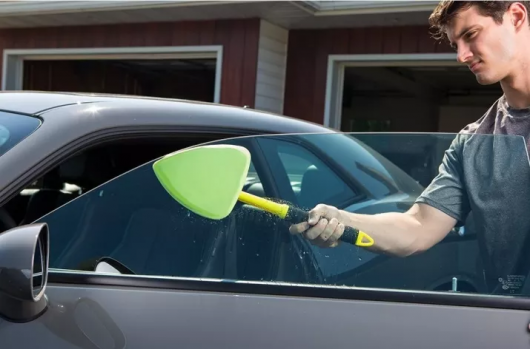 A great gadget for those car owners, whose dirty Windows in the car is like dirty shoes. This brush is sold with high-quality nozzles from microfiber.
34. The game "Bingo" for children in the road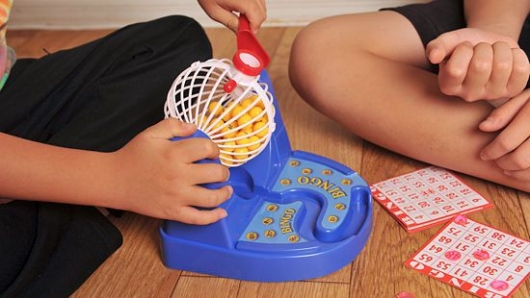 This game is distracting children in the car from a tiring long road.
35. Bag for animal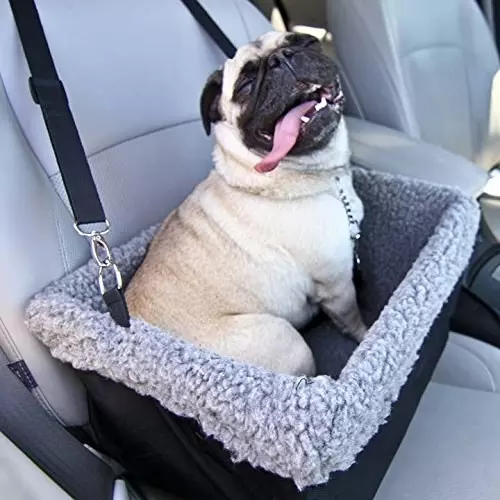 This bag is suitable for transporting in the car Pets up to 9 kg. Bag can be hard to fix in the back seat of the car. Moreover, the bag can be hung on a level from the floor that the animal will see what is happening outside the window. It will calm the pet during a long journey.
36. Road tool kit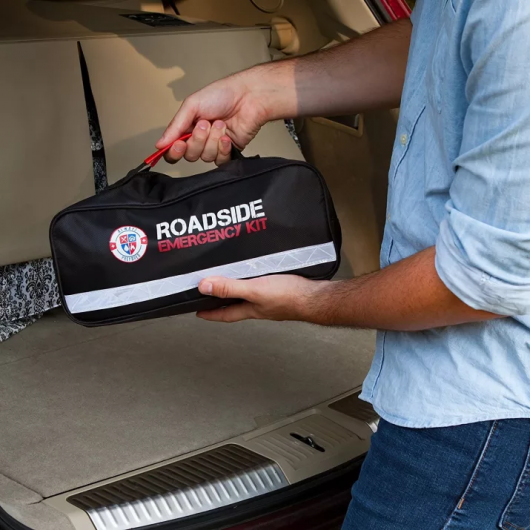 This travel set contains all the Essentials that might come in handy on the road. For example, the set includes a reflective vest, battery jumper cables, flashlight, self-powered tyre pressure gauge, first aid kit and many other useful during travel on the car there.
37. Machine for polishing car body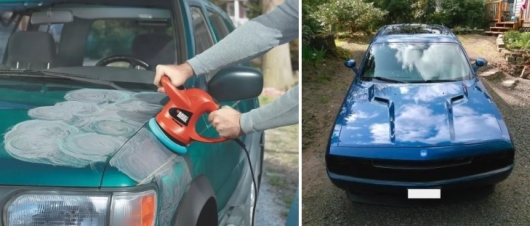 On the market today there are a variety of polishing tools. But many of them are uncomfortable to Polish the bodywork and require vast experience. However, there are those with which the polishing body will be easier, because this tool is very easy to keep. It's all in the configuration of polishing machines. For example, the one in the photo above, is excellent in the hands.