24-inch wheels on a SUV, cheap and fast: life Hack
You will be able to "put up" huge discs for any car to do this, take a brush and paint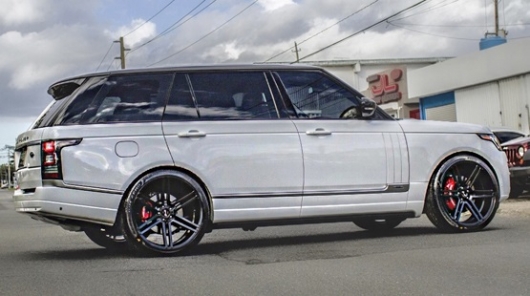 All genius is simple, remember this when you are going to "change" your car in a massive "ice rinks". What do you want? 22, 23, 24 inches? No problem! Just use a simple life hack a cunning countryman and in addition to cool appearance you also won't risk comfort during the ride, and your rims and suspension on bumpy roads will remain intact.
Big wheels can look great on your new car, but there is so much options and a number of disadvantages.
In the Instagram post was seen of the two photos that explain a lot. The first photo was taken from a close distance and you will see the details artfully implemented plan: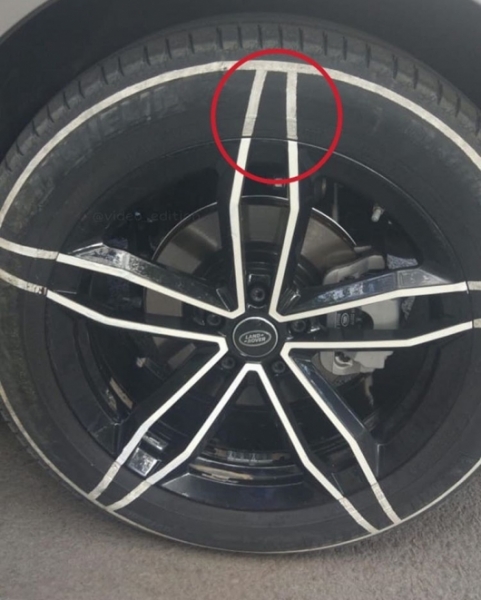 What is that dash and smooth lap around the circumference of the wheel? Weird. Why was it necessary to paint white paint on the rubber these strips and to draw a circle? Everything becomes clear if we move away from cars at a distance:
As you can see, from afar it seems that the Range Rover is a huge pyatisetovy wheels. But this is an illusion, which you'll never guess, take this car from you at a distance of 2-3 meters on the road. Only approaching the stationary vehicle, you will have the chance to study the details of the "clowns" of deception.
And think again about all the benefits. The Range Rover will ride as good as always. If the car hits the curb, the owner will only need to draw a new line on the bus, not to buy another rim. Off-road ability will not be reduced. And all that's really brilliant!