2020 Toyota Supra – secrets in appearance no more!
Random Christmas gift for all fans Toyota Supra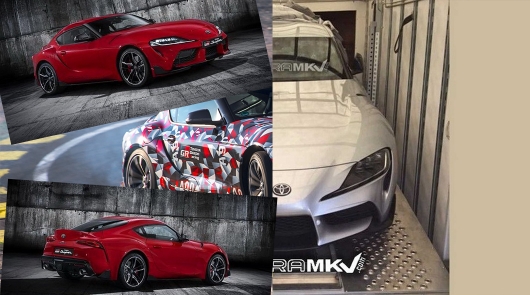 Toyota Supra 2020 will be presented at the North American international auto show next month, but apparently the Japanese company has accidentally spoiled the surprise. Or, on the contrary, made a gift to all who are suffering in anticipation of the New year.
According to forum regulars "SupraMKV", the stuffing was accidentally taken by a German division of the company "Toyota Germany". These photos of the contention:
Photo # 1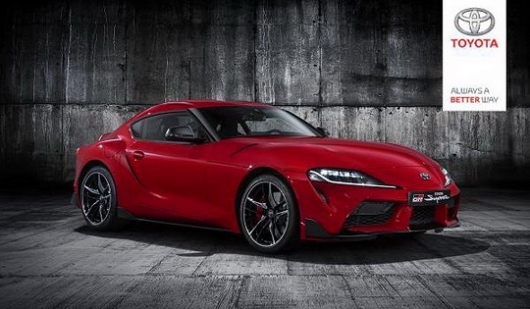 Photo # 2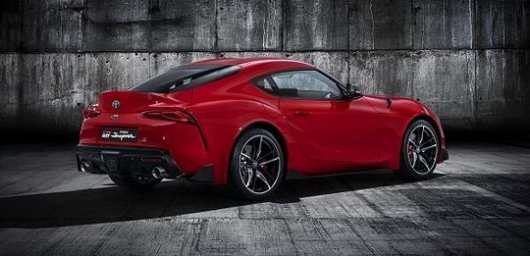 Let's look at pictures, once more there are no secrets in the exterior of a sports car the serial of the fifth generation is no more.
The front part of the Supra received three large air intakes and slim led headlamps. We can also see in the picture is large, divided into two parts front splitter, a new hood without the transparent glass at the top, and three large air intakes in the lower part of the nose bumper.
Moving aft, we see the vents in the front wings and unique glazing. Roof Supra – "bubble" consists of two hemispheres, aerodynamic side skirts and alloy wheels, high performance braking system complete the picture of a sports car.
For muscular wide back wings is a sports feed, which features a prominent spoiler and there are very subtle, sloping sides, and tail lights. Here we see aggressive rear bumper with integrated diffuser and Central mounted brake light in the style of F1. Completes the picture of the dual sports exhaust.
Spy photo Toyota Supra fifth generation
Toyota was severely limited by technical characteristics of the cooperation with the German manufacturer from Bavaria. Supra chief engineer Tetsuya Tada has already confirmed that the car will be equipped with a BMW engine. So, in the Z4 Roadster M40i engine produces 382 HP and 500 Nm of torque. Then and Supra will be the same. This will allow the Japanese Roadster to accelerate from 0 to 96 km/h in just 4.4 seconds.
We can also expect adaptive dampers and an electric differential with increased internal friction. The model also received a perfect 50/50 weight distribution and body type, almost as hard as the Lexus LFA.