2020 Porsche 911 revealed without camouflage [Camouflage on the coupe at all]
2020 Porsche 911 '992' has ceased to be a mystery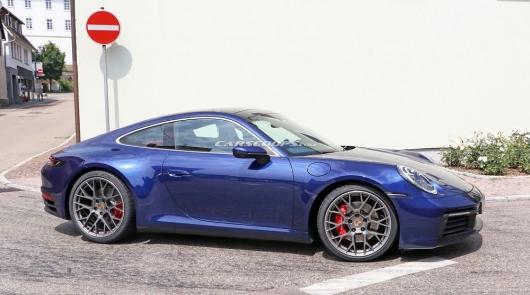 Unavailable is the dream of millions of madmen around the world, for which 100 km/h is not speed, suddenly appeared little less than full. Took care of photospin, for whom nothing is impossible. Guys are able to catch all, even one of the world's fastest coupe in the most sudden moment. When no one will expect.
We've seen countless spy photos of the Porsche 911 of the future generation, but today a special case, because now we finally met face to face with a body "992" in its pristine glory, with virtually no camouflage. The production version of the new 911 will look like this: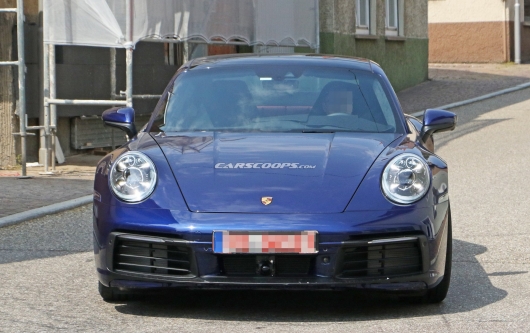 Just note that caught with virtually no camouflage car under the code number "992" is the prototype model that we will soon see at the Paris motor show at the end of this year. As expected, the overall shape of the new version of the model remains true to the previous generations of 911. However, there are several innovations in style that distinguish "992"from his predecessors.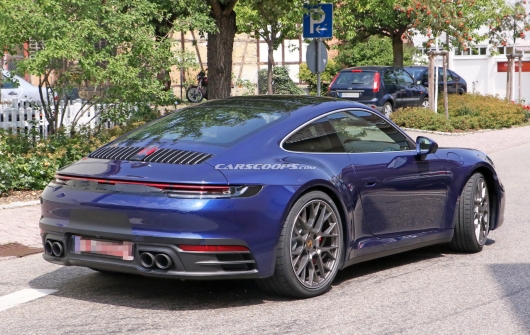 Starting from the front of the model got evolved the bumper with a thin led turn signals are now integrated into the side air intakes. Porsche 992-m body large Central duct and a new bonnet with two pronounced folds closer to the center. Lights partly hidden labels, but they probably will have a design similar to what we see in led daytime running lights.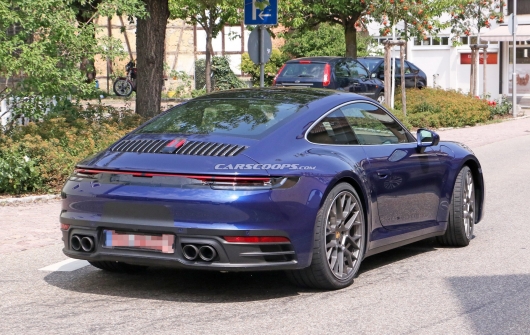 Total sensual body shape of the 911 was modified and was probably more rounded than on previous generations of the car. Upgraded look emphasizes a new external "mugs" mirrors and almost flat with the door handles.
Most changed the design at the rear of the car. So, "992"has a more slim rear lights that echo the style of those used on the Cayenne, Macan and Panamera. Further below, there is a new bumper and move the exhaust pipes between the recess for the license plate. Present on the bumper and a more "sporty" vents, and a large lower black strip of rough unpainted plastic.
Style changes were not radical, but they give "992"mu identity. Designers and designers managed to achieve this, the model is simultaneously updated, but still very recognizable.
So now we know how it will look, but we still know very little about the technical specifications of this coupe. Official data yet, but the previous technical reports have suggested that Carrera will use a turbocharged 3.0-liter six-cylinder engine that produces around 390 HP (286 kW). In the Carrera S will have to get 450 HP (331 kW). By the way, the photo is likely just a version with an additional letter "S", judging by the four exhaust pipes.