2020 Hyundai Palisade – the first picture of an SUV without camouflage
The largest SUV in the Hyundai Palisade – have a picture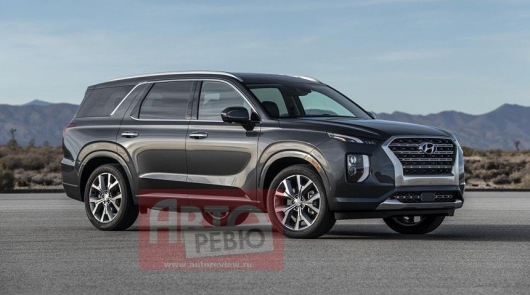 At the moment we are only a few weeks from the world debut of the Hyundai flagship SUV, three-row SUV models Palisade, a full show which will be held at the motor show in LA (auto show in Los Angeles).
Fortunately, we don't have to wait long for the premiere to get a first look at the eight-seat model from Korea. All because the first official photo of the Hyundai Palisade has been already published in well-known domestic website AutoReview.ru Saturday: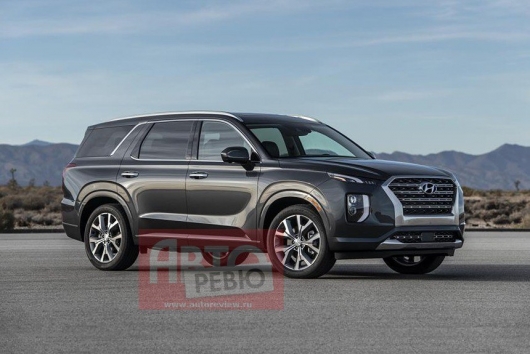 Photo taken from the site autoreview.ru
The photograph, which depicted a huge new SUV the "Palisade" for the watermark "Auto Revue", leaves no doubt that the Koreans car it is even possible. An important condition lies in the fact that earlier the magazine "Auto review" one of the first in the world published pictures of BMX X5 G05 (First photos without camouflage BMW X5 2019 (G05)?), therefore, exclusivity and reliability of the information, no doubt.
Clearly inspired by the concept of brutal Grandmaster Hyundai HDC-2, Hyundai Palisade 2020 also has an intersection of style with the current versions of cars, mainly with the latest variations of Santa Fe. This borrowing most evident on the front edge where the new model takes the same lights, similar to those that we see on the big SUV and brightly highlighted filesresearch radiator, which reminds us of Santa Fe.
The side profile also has some similarity to Santa Fe, but all that is behind the rear inclined struts, looks quite different. Pay attention to it.
Most likely Hyundai will reveal the card to the debut screening at the showroom and after a few days we will be able to see other angles of the long-awaited second half of SUV from the Korean automaker. For now, enjoy the views and figure out how much it might cost.
Inside the place is enough for eight passengers. The Korean automaker said that the crossover will be equipped with high-quality materials, intuitive technology and intelligent safety features.
On the flagship it is little known, however, that what is already clear: he is expected to share a platform with the Kia Telluride, model 2020, which will debut at the motor show in Detroit early next year. Big Kia will "eat" from the V6 engine, probably meaning a 3.3-liter V6 that produces 290 HP and 341 Nm of torque in the Sorento. Yes, the engine will also be transferred from another model.
It is expected that the model will be sold with summer the new year. About, whether there will be a novelty in Russian news yet.