2020 BMW X3 M and X4 M is officially the most powerful crossovers series
BMW has revealed a new sporty crossovers: 2020 X3 M and X4 M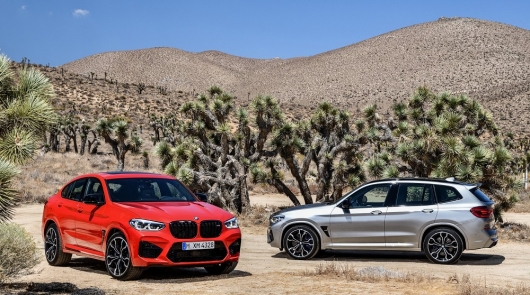 Two new BMW was shown in the environment of the brand sports models. This BMW X3 and X4 m Cars have a number of additional enhancements and will be available to buyers already in the middle of spring this year.
A lot of power does not happen: 2020 BMW X3 M and X4 M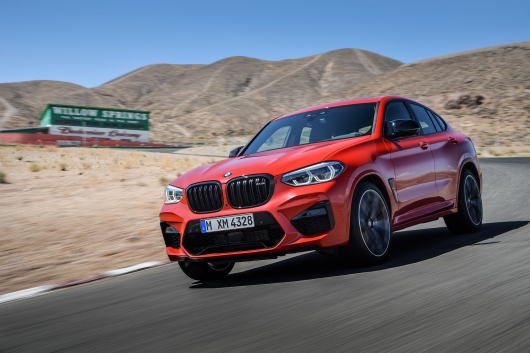 In April of this year, high-performance model of the crossover will start working on the new 3.0-litre six-cylinder engine with twin turbo, gives a very impressive performance: 473 HP (352 kW) and 598 Nm of torque. The power unit is connected with the eight-speed transmission M Steptronic and rear-wheel drive, four-wheel drive system. This setting allows the X3 and X4 M to accelerate from 0-96 km/h in 4.1 seconds before reaching an electronically limited top speed of 280 km/h.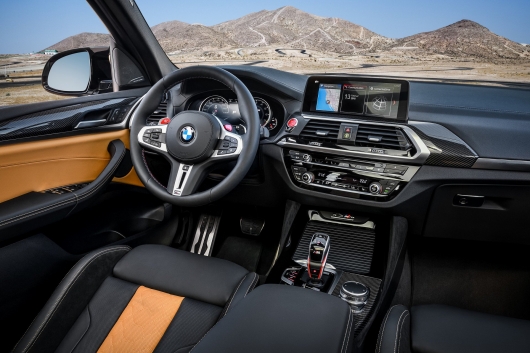 Owners looking for something more powerful, you can order X3 and X4 M Competition. These versions under the hood, installed an upgraded engine that develops 30 HP more, that is, 503 HP, torque stays the same, all at the same level of 598 Nm. Thus, with a package of "Competition" model has become a little faster, increasing their dynamic performance up to four seconds. Maximum speed while still closer to 300 km/h and increases up to 284 km/h, thanks to an additional package from the manufacturer – M Driver ' s Package.
All of these improvements make the usual crossover model "M"-series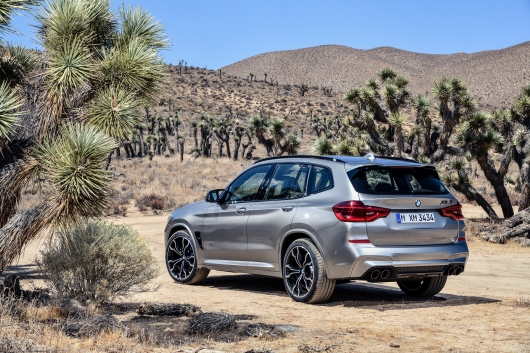 Due to the fact that all 4 presented the BMW models are full-fledged media "M"technology, in their range improvements are present other multiple improvements, which no other car brand.
Suspension
Since the suspension, the engineers have installed new bearings, articulated joints, torque rods and wishbones in front. Similar updates were done to the rear suspension, so a crossover with a sports bias now have better bushings, more powerful stabilizer bars and an assortment of "unique components for the model".
Chassis
Engineers also focused on strengthening the chassis. As part of this work, front M-crossover received a new mount-stretching front struts sway bars and new strut near the rear wall of the engine compartment. To increase the torsional rigidity was set improved jet thrust.
All the models have got the active M differential "Active M Differential" to improve performance, adaptive is "Adaptive M Suspension" suspension and steering "M Servotronic" and variable effort ratio at different speeds.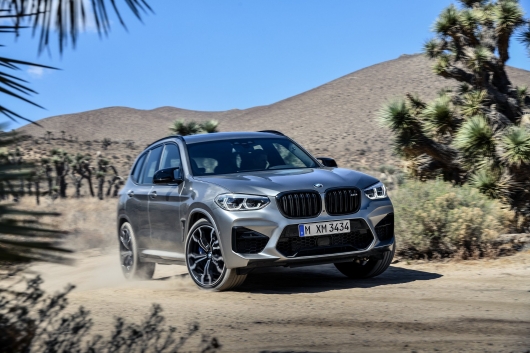 BMW also installed a high performance braking system, which includes drilled and ventilated discs with a size of 395 mm front and 14.6 inch 370 mm rear.
Externally, the crossovers 2020 BMW X3 M and X4 M can also be distinguished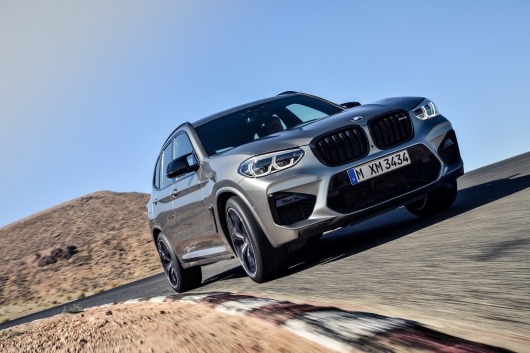 To distance the new crossovers from less powerful versions of the X3 and the X4 M40i, models get a black grille and more aggressive front fascia with large air intakes. Buyers will also find a modified aerodynamic strip, mirrors, unique rear diffuser and exhaust system with four tailpipes. Other updates include spoilers "M-specific", additional options for paint finishes and 20-inch wheels with matte gray finish "orbit".
Options "Competition" is basically the same, but they have a few features. Highlights include such additions like glossy black accents on the exterior, 21-inch wheels and exhaust system M Sport with black chrome tailpipes.
Inside, drivers will find leather sports seats "Vernasca", aluminum and carbon fiber trim and a sports steering wheel covered in leather. Other details include the M-version of the instrument panel and unique switches.
Customers can also order a number of different options including carbon fiber trim, head-up display and a wireless charger for smartphones. Additional packages "Driving Assistance Plus Package Executive Package" adds a heated steering wheel and heated front and rear seats.
Video: