2019 Suzuki Jimny will remain a Rover, There is evidence
The fourth generation Suzuki Jimny remains loyal to its off-road roots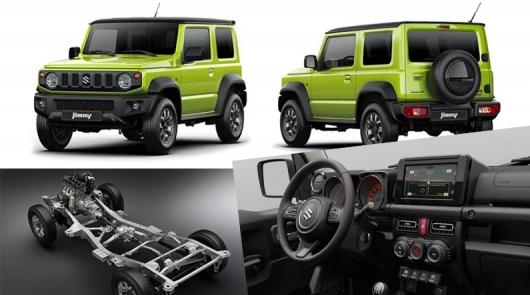 First official photos of the mini SUV Suzuki Jimny 2019 model year showed not only the appearance of the smallest among innate jeeps, but its internal treasures. The most important of them – the Jimny saved the technical base to continue to be a small king of a Big terrain.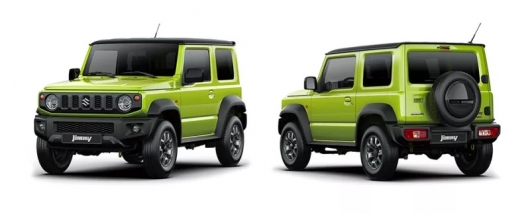 Yes, the Jimny was originally created to conquer the areas, not ride on paved roads. In the city, though convenient to manage due to its small dimensions, but of great comfort to dream should not be. But where it ends with the same asphalt, blossom its advantages: frame construction provides rigidity and indestructibility, and two hard axle will not allow the car to be stuck halfway to the target. A great recipe for maneuverability, terrain, future modifications, and durability.
In this part the differences between the new SUV in comparison with the model 1998 no all-important off-road functions left in him. Here is a new chassis that looks like the old: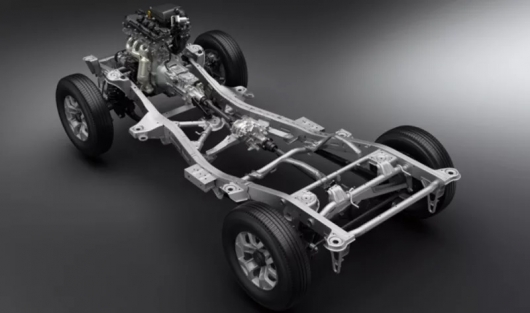 Suzuki has made it clear that this SUV will be a real beast in the mud: frame design, suspension dependent on the suspension of the wheels and switchable all-wheel drive.
Suspension, which we can see in the image above, holding each axle side via a transverse torque rod and longitudinally by means of two levers (these "push rods also serve to prevent rotation of axes by fixing the axis in two points). The construction is simple, similar to that which has already been installed on the old Jimny and need to give the little SUV a big move wheels.
Frame that looks very similar to the one established within the last 20 years on the third generation Jimny (with X-shaped crossmember between the transmission and transfer case being one notable exception), consists of nine or ten elements of rectangular cross section.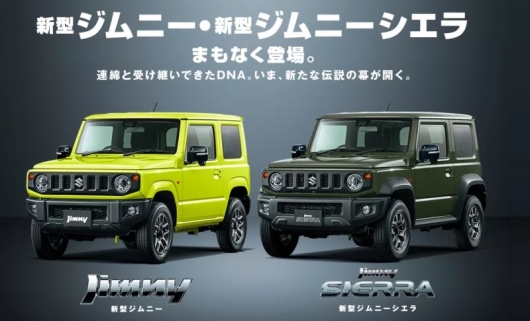 According to the Japanese web site of the company, the new Jimny will have at least two trim levels: the Jimny and Jimny Sierra, the latter will receive a 1.5-liter inline four-cylinder engine, and the first (almost certainly it will be a model for the Japanese market) will get a tiny three-cylinder in-line engine of 660 cubic centimeters. Both of these models receive either a four-speed automatic or five-speed manual transmission.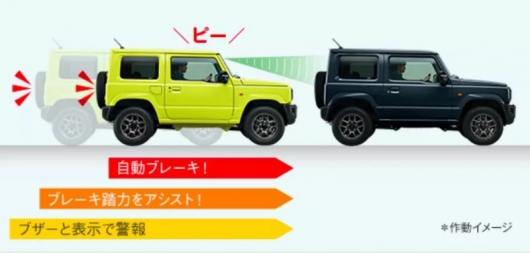 Among the new features mentioned car company, the Jimny will get a system warning of a frontal collision, which can automatically apply the brakes to avoid a collision with another car or a pedestrian.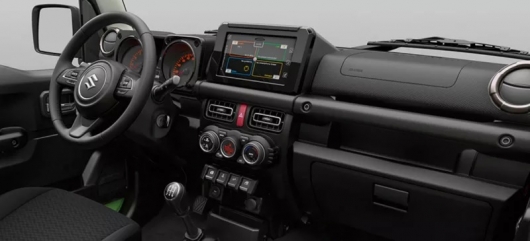 The interior looks decent in the photos. "Windows" tachometer and speedometer – large, buttons are also great. All controls are arranged around a Central LCD display. From the floor sticks out a long crowbar lever gearbox.
The car comes in different colors, and can even be in a fun two-tone paint scheme with a dark hood and roof. How do you get this "Canary" color: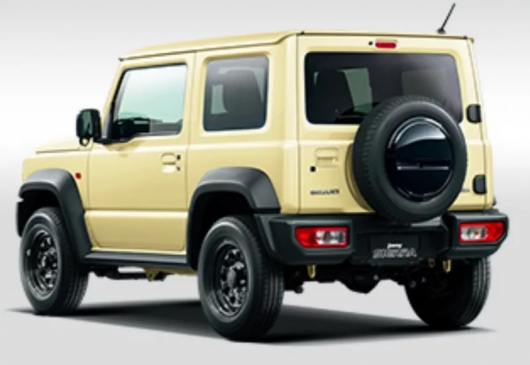 Soon debut. Expect new details about the baby with a great past and interesting future.