2019 BMW X7 officially introduced: big as Escalade, luxury, Rolls Royce
X-mania in the guise X7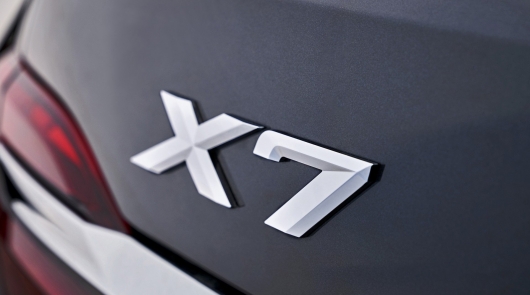 BMW think their customers are deprived of crossovers, and probably for this reason, the Bavarians constantly trying to expand its already serious automobile line of urban SUV. At the moment the company already offers six different models. However, it was only one SUV – the most expensive competitor, the Mercedes-Benz GLS.
After a long, very long preparation, after several years of appearing on various showrooms prototype, BMW finally showed the world the production model 2019 X7. It is bigger and more luxurious of the new X5, while the production model closely echoes the concept of "iPerformance X7", which was presented last year.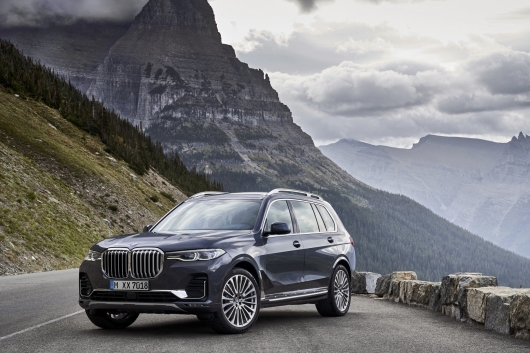 While the concept of "iPerformance" has been accepted by the audience mildly cool, however, BMW has high hopes for the new. The company claims that it offers a unique blend of "presence, exclusivity and space." On the front panel, as before the prototype is dominated by a massive chrome grille, which is likely to be for many a controversial item. This is not surprising, BMW claim that we extend the two largest branded slots ever installed on Bavarian cars.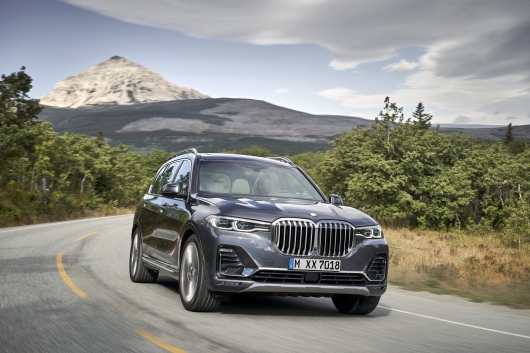 If the problem with the perception of the front was even the new X5 (there is certainly fallcreek humble be), what can we expect from the new integrated model? Perception of what to expect from it? Probably, these questions we can answer when we see the new product firsthand.
Putting to one side, go through the other elements of the X7. The SUV is equipped with adaptive led headlights, which are flanked by massive air intakes. Moving further back, we note that the designers have installed 21-inch alloy wheels, a flat roof and a massive panoramic glass, finished with chrome inserts. The new SUV model longer rear doors, a subtle rear lights and a separate rear door that can open and close electrically.
Overall, the X7, as you would expect – big kid: a length of 5.163 mm, width 1.999 mm and a height of 1.805 mm. The wheelbase is enormous, – 3.103 mm. All these data indicate that the X7 to 228 mm long, 5 mm already at 53 mm above the X5. The model also got to 129 mm longer wheelbase.
How many BMW X7 will cost in Russia?
Approved that sales in Russia will begin in the spring of next year. The BMW X7 will appear in dealerships in March 2019. The initial versions will be three:
X7 xDrive30d on 249 HP cost 5.830.000 rubles
xDrive40i 340 HP and 5.990.000 rubles
The most powerful for our country version of xDrive M50d with three-liter turbocharged diesel engine capacity of not less than 400 HP, This giant will cost at least 7.490.000 rubles.
All cars have all-wheel drive system "xDrive" and aggregated with 8-speed automatic transmission.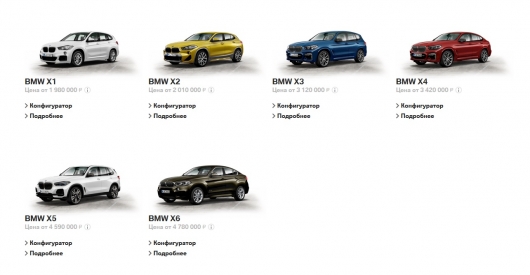 Six "X"-crossover models sold at the moment
Note that according to the price list, BMW X7 will become the most expensive SUV model. What was to be expected. The closest price competitor to the X6, which can now be purchased from 4.780.000 rubles. The BMW X5 is "some" 4.590.000 rubles.
What is more dignity BMW X7?
If appearance will not conquer all, but the price tag will arrange a few, that inside the X7 is a real Palace, from which it is difficult to remain indifferent.
X7 got no less luxurious cabin than its prototype, which features a stylish mix of leather, wood and metallic finishes. Before the eyes of the driver are 12.3-inch digital instrument panel, which is located next to another 12.3-inch display infotainment system.
Configuration will vary depending on the market, but overall, the model as standard will be supplied with four-zone climate control (in the more expensive versions of the zones of blower – five), audio system with 10 speakers and a huge panoramic glass sunroof. Wireless charger for smartphones and WiFi hotspot are self-evident "chips."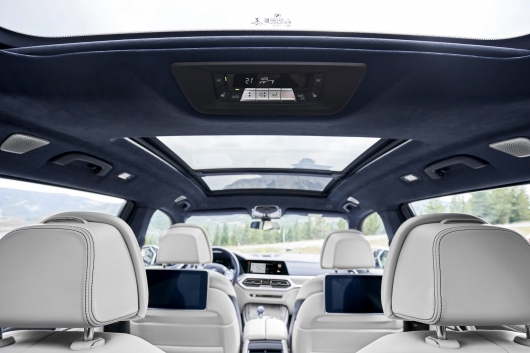 In the more expensive trim levels will be available in various options, including: acoustic surround sound system Bowers & Wilkins Diamond 20 speakers, entertainment system rear seat with a 10.2-inch touch screen, heated seats, electric rear window, heating / cooling Cup holder and head-up display.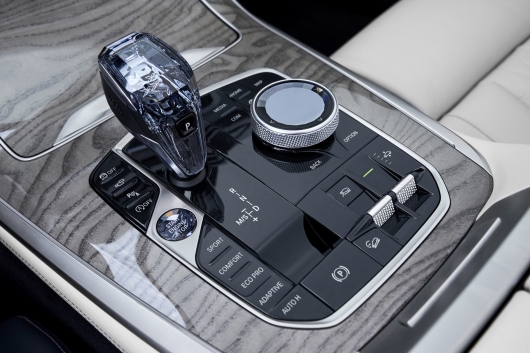 The third row in a crossover not an option but a necessity! BMW say that the seats on the third row full. They will comfortably accommodate even two adult and go long enough without aches in the neck and back.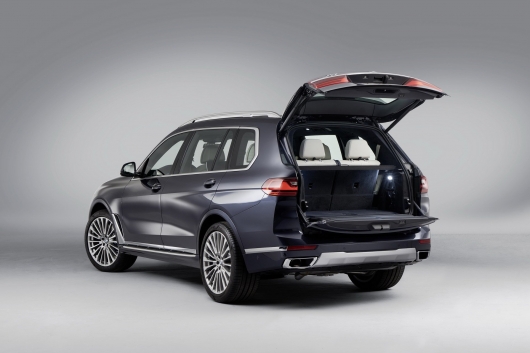 From the point of view of practicality, the X7 offers 1.376 liters of Luggage space behind the third row, which can be expanded up to 2.559 liters (!) by folding second and third row seats. Of course, all these actions will be carried out electronically.
Needless to say about the variety of electronic driver assistance systems? I think that it would be superfluous. We only note that technologies such as adaptive cruise control, a withholding system in the lane of lane change assistant will be the initial trim. Modes of motion can be build for different surfaces, including a package Off-Road, off-road.
Finally, the X7 will get Intelligent Personal Assistant, voice assistant, which will help in communicating to passengers and car. Say, to communicate with the machine will be easier to get. Check!
A selection of photos serial 2019 BMW X7