2019 BMW 3 Series spotted on the street in Germany: the First photos in the city
"Troika" BMW photographed for the first time in the city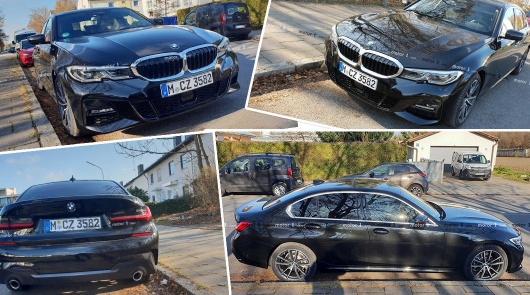 Last month at the Paris motor show debuted a new generation of the BMW 3-Series (the index of the G20):
2019 BMW 3-Series (G20) debuted at the Paris motor show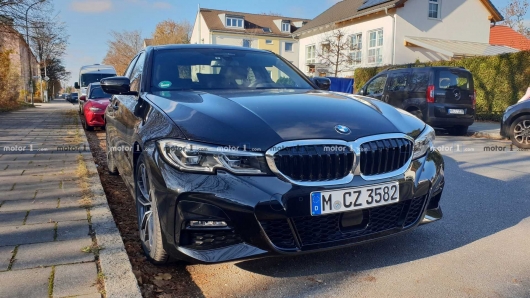 The preview was held for several models: the diesel versions of the 320d and the petrol variation of the average hand – 330i. Soon it will be the only version for sale, including its home market of Germany, where the diesel can be optionally supplemented with brand-wheel drive system xDrive. But very soon gamma engines will grow to five power units:
First: a 2.0-liter, four-cylinder, petrol engine for the 320i produces 181 HP
Second: four-Cylinder turbo diesel engine model 318d offers 148 HP (110 kW), or 188 HP (140 kW) in the model 320d.
Three: 2.0-liter turbocharged four-cylinder engine at 255 horses with 400 Nm of torque to boot.
Fourth: the 330i has 255 HP (190 kW).
Fifth: a more powerful version of the diesel engine for 330d version that produces 262 HP (195 kW).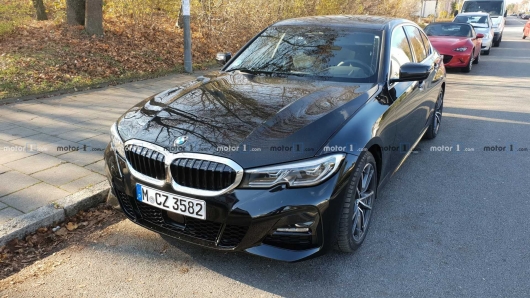 As you know, waiting for new clothes from Bavaria will have until March of the following year or will not have? Let's find out…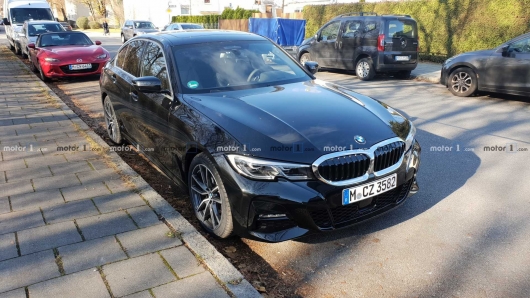 Munich, Germany, on the street stands a brand new BMW 3-Series. This is not a production model, shipment to customers cars on pre-order and the commencement of sales through the dealer network will start this spring, but production-ready prototype, which drive employees of BMW. At least this information is from the foreign media. Why German employees to ride the new? We don't know, maybe she goes through some additional testing or this kind of advertising to show potential customers how it will look in the model in an urban setting.
Anyway, the new sedan really looks menacing compared to the other cars parked nearby. In addition to the very nice design, immediately impresses with its dimensions. This is not the same baby in the back of E36, it is a real giant among the premium models of the middle level. Dimensions, the new generation compared to the previous version grew 76 mm, its wheelbase has increased by 41 mm (this is really a lot). The front track of the model is 43 mm wider and the rear widened by 21 mm
From afar, the new "Three" will surely be confused with the modern BMW 5-Series, so very much match their profiles, and the design of the front/rear parts cannot be called diverse. I guess it makes great sense, at least similar, or substantially similar model will be cheaper, no need several times to develop a variety of expensive designs.
A little later, the seventh generation BMW join fast version M340i, well, the icing on the cake "BMW" will be a sports model 3-Series "M3". Here, she will get all the benefits from new technologies, both internally and externally.