2018 Renault Megane RS undergoing testing at the Nurburgring
Renault Megan sport is testing on the North loop of the nürburgring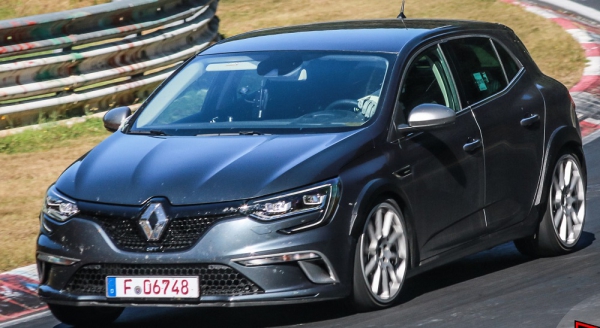 The French company Renault have many causes of aggressive emotions, sports cars are not her Forte. Yes, Reno from time to time trying to show powerful sports cars, for example, the same 500 strong racing variation of the R. S. 01, which two years ago was even presented at the Moscow international motor show. But mostly sports cars, it's not a lot of Renault.
The more interesting it is to meet high-speed testing at the Nurburgring the new French charged version. Apparently this is the case. Engineers from Renault Sport at the moment, check the ability of their new version of the Megane with additional index RS, reeling the laps on the nürburgring Nordschleife. The piquancy of the situation is that presented in the pictures Renault GT is just a test mule hiding under his usual appearance, components and assemblies of the product.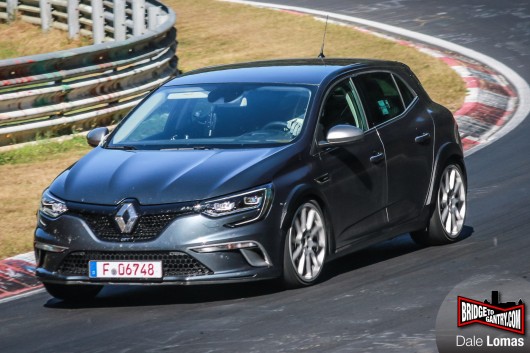 And the first question to ask any fan of hot hatches, is what the drive will be used on a powerful new?
If you think logically, starting from the earlier spy photos, the Megane RS will stick with front-wheel drive configuration, which actually has long been caught at a sports hatchback.
Sticking to front-wheel drive layout, Renault in comparison with its competitors will have certain advantages. The cost of developing and manufacturing cars will obviously be smaller, more simple design it is possible to increase the reliability, let's not forget less weight at the FWD layout.
Of the latter, the advantages are the following two advantages:
1. New Renault will be more economical than their all-wheel drive competitors in the segment
2. Despite the fact that front wheel drive are more prone to slippage due to the lower weight of the whole structure at Renault, the difference in dynamics will be minimal
But there is still the assumption that French hatchback in the future needs to obtain all-wheel drive system, otherwise, he will be able to compete with one of the strongest contenders – the Ford Focus RS?