2018 BMW X5 G05: the price for Russia
The prices of the BMW X5, the fourth generation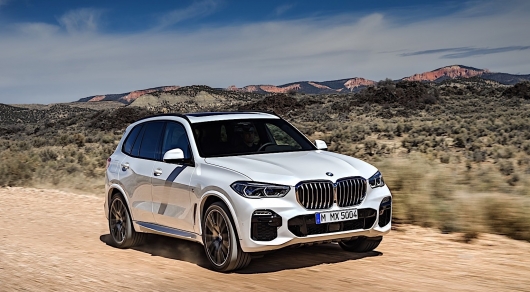 As promised in BMW, the fourth generation of the prestigious and very popular SUV BMW X5 in the back of G05's coming in 2018. Russia update generations will relate to one of the first, so the Bavarians, do not delay it on the shelf showed the price tag on four of the first version of the urban SUV, which will go on sale November 24, 2018.
The starting price is 4.590.000 rubles. Well, pleasure to have a model of the German SUV is not exactly cheap. 4.5 million rubles will cost diesel model "30d" with a 3.0 liter engine to 250 HP and 620 Nm of torque, with acceleration to 100 km/h in 6.5 seconds and a fuel consumption of 6.8 l / 100 km in the "Basic" configuration. It is worth noting that all four models, at least at the beginning of the sales will go to "Database", without any additional top-end and even middle trim.
In addition xDrive30d, the lineup will include:
BMW X5 xDrive40i (4.760.000 rubles). This is the petrol model with a 3.0-liter supercharged engine developing 340 HP and 450 Nm of torque from 1,500 rpm.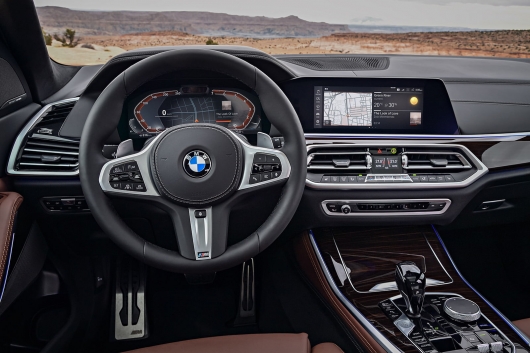 BMW X5 M50d (5.590.000 rubles)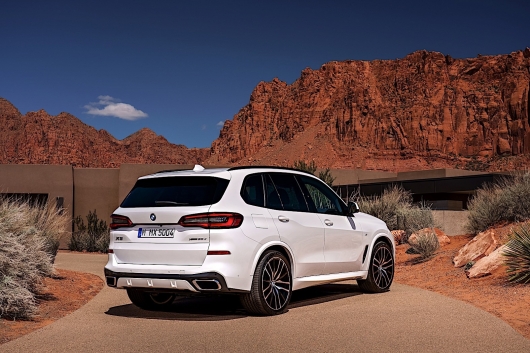 The most expensive version of urban SUV got under the hood a 400-horsepower engine, of course all-wheel drive (all four are variations on a theme X5 2019 model year are standard with all-wheel drive version) and 760 Nm of torque. Under the hood is installed the same 3.0-liter engine running on "heavy fuel".
With a very decent dynamic performance: 250 km/h "maximum speed" and 5.2 seconds acceleration to 100 km/h model consumes only 7.2 liters per 100 km in the combined cycle.
BMW X5 xDrive50i (5.440.000 rubles)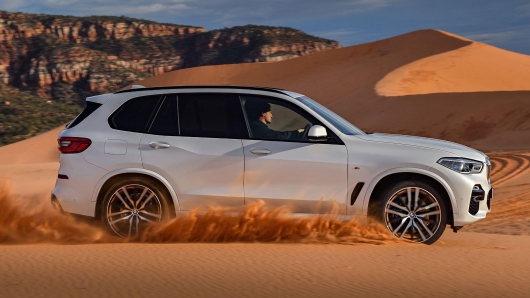 The most powerful variation of the petrol version of the model "50i". Despite the more "affordable price tag", so to speak about the car's value like it's a one bedroom apartment in the Moscow new building, the car accelerates faster in 4.7 seconds to "hundreds". It helps 462 HP 4.4 liter V-shaped engine with 650 Nm of torque. For the dynamics will have to pay an increased consumption of expensive fuel. 11.6 liters in the combined cycle and 15.6 liters in the city.
Other improvements of the model can be found in our articles:
Breaking news: BMW officially unveiled X5, the fourth generation [Photos]
2019 BMW X5 (G05) vs X5 (F15): a comparison
BMW X5 G05 (2018): first information, pictures and videos