2017 new Mazda CX-5, will soon be a facelifted version
2017 Mazda CX-5, the expected facelift
Mazda is testing the next generation of its popular CX-5 crossover. Provide our readers the opportunity to get acquainted with how the SUV will look in the future.
Fans of Japanese crossovers, especially stamps from Mazda it is worthwhile to view the messages in the media, as very soon there will be official restyled version of the Japanese popular CX-5 crossover.
And while it hasn't rolled out from behind the gate test bed, the wizards of Photoshop trying to anticipate this moment, remake photographs of the existing models, combining them with what he saw on disguised prototypes design updates.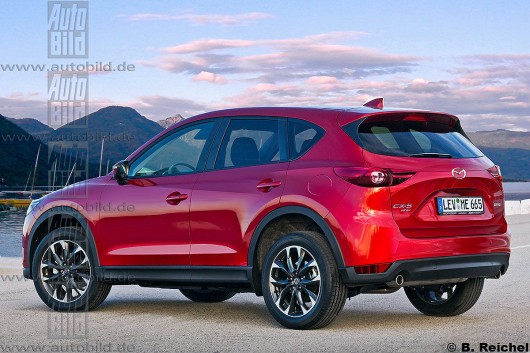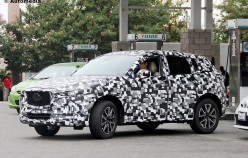 In the end the car CX-5 became the owner of narrower headlamps, a modified radiator filesresearch (she is now almost identical to filesresearch from off-road coupe CX-4). Changed the front bumper, apparently it will also have additional vents and a new form.
On the back side of the prototype CX-5 will set new tapered rear lights. Many of the car has got the obvious changes, ranging from all doors including the back door, ending the fuel filler flap, all this on a restyled version of the Mazda CX-5 should be different.
The release of new products scheduled for 2017.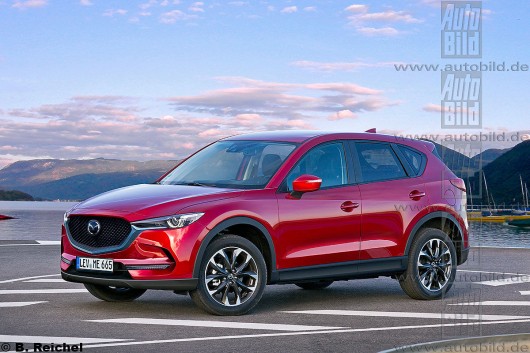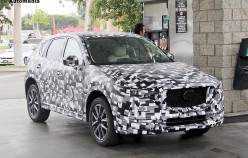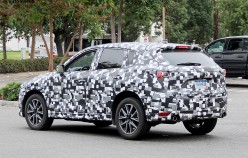 Recall that in 2011 the Mazda CX-5 received a new "Kodo" design. At the turn of 2014/2015, the CX-5 was a small facelift, receiving a new filesresearch radiator and a revised interior. By 2016 model year, the CX-5 was also a bit homologated in the front and rear parts of the vehicle. In addition to appearance was slightly improved specifications in the line of engines.
Now in Russia, with discounts, Mazda CX-5 for sale from 1.299.000 rubles in the configuration of the Drive with the 2.0 liter engine to 1.991.000 rubles in the maximum configuration 2.2 D AWD Supreme.