2017 BMW 5-Series, the first photo without camouflage
Photo model of BMW 5-Series without dazzle camouflage
Not later than yesterday, we showed you the fresh spy images of the test on the road station wagon BMW 5-Series. On this small achievement BMW does not seem to want to stay. We have a new camouflaged photos of the fifth series, a little more springing camouflage and rendering of the photo that represents us the opportunity to look at new business sedan without protective film.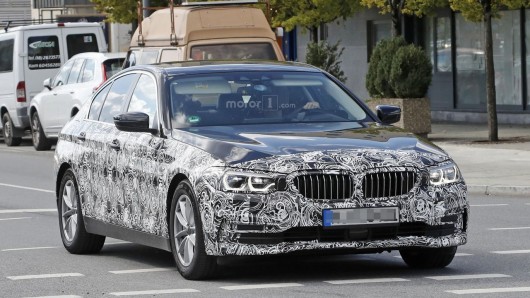 As in the case of station wagons, sedan the next generation in fact more like a facelifted version than the new generation. However, this is not surprising, because as we said earlier, if you look at the flagship chetyrehdverny BMW, between the style of the previous generation and the new, little has changed.

What can I say about the 5-Series BMW, except that it was more roomier, more comfortable, lighter, more powerful, greener and overall better? In principle, the main message and goal of creating a new generation of providing sophisticated, complex and highly "intelligent" auto. It's been almost seven years since the advent of the current generation in the back of F10 and in January 2017 in the life of the Bavarian manufacturer comes the really important point.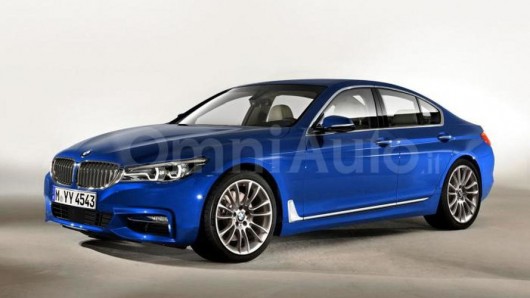 In order not to repeat myself, give you a short list of the expected updates for G30, about which we wrote in one of the articles:
The new "five" is the platform CLAR (the newest architecture will be applied in almost all models of BMW including the 3, 6 and of course 7 Series), which will give the new product a big advantage. The car will be slightly larger than its predecessor, but will significantly increase the capacity of the compartment to improve comfort. Will certainly reduced the car's curb weight (rumored to be 80 to 100 kg). An important role to play in the carbon fiber.
As one would expect from mass production BMW, the new 5 – Series will be launched with a wide range of petrol and diesel engines with turbocharging. According to rumors, the family will expand to include the model and 530E 540E. It will be plugin hybrid versions, which will use equipment from a series 330E. The only thing that it will be improved to handle bigger, heavier car.
More information about BMW G30 you can read here:
We expect that a closer look at the next generation 5-series succeed in October, the Paris motor show before going on sale in late 2016/early 2017. The above version Touring (G31) will be released a few months later. Will complete the upgrade of niche line of Gran Turismo 5 in the back G32.