2016 Toyota Land Cruiser Prado: Small restyling

SUV Toyota has equipped the new diesel engine.
Despite the fact that Toyota Land Cruiser Prado is the younger brother of brutal SUV Toyota Land Cruiser 200, the popularity of the small SUV is at least in the world. With a length of 4.78 meters and width of 1.85 meters Land Cruiser Prado SUV is old enough. And if you think that this model uses the old technology, it is not so. Nice SUV is equipped with modern equipment. Toyota traditionally produces reliable cars which will not bring to their owners, even in an open field in off-road conditions.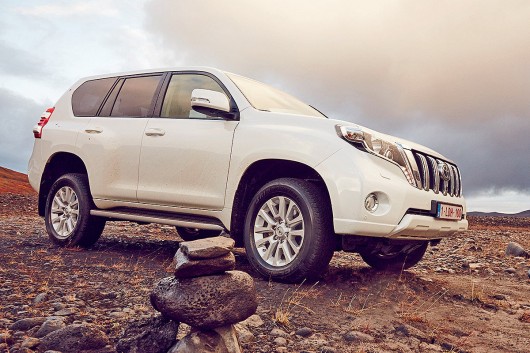 For example, the Prado is still based on a solid frame and is equipped with a full-fledged four-wheel drive. Of course, this model is not geared for everyday urban use, but still ready to serve their masters on any roads.
Releasing a light facelift Land Cruiser Prado, Japanese brand model equipped the new 2.8 liter tubo motor capacity of 177 hp(maximum torque of 450 Nm).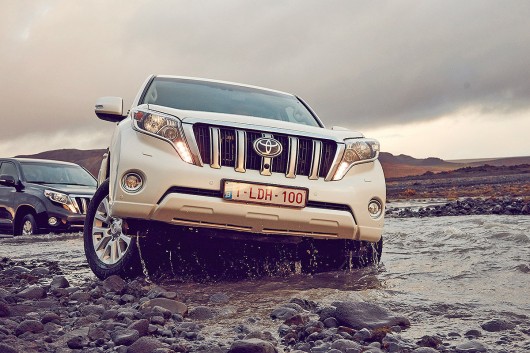 But that is not all. Toyota has equipped the car a new 6-speed automatic transmission. The new transmission, which came with a five-speed box, makes the car more dynamic when accelerating from 0-100 km / h. Recall that a small capacity 3.0 liter diesel engine, which is installed on previous versions of the SUV is paired with a five-speed automatic transmission allows the driver does not feel any special feelings when accelerating up to 100 km / h due to lack of power.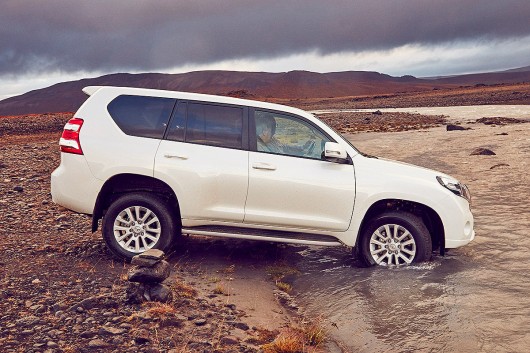 But in fact, the ambition of the car begin as soon as the SUV is on the road. Once in front of you ends up asphalt, you have nothing to worry about if you have to go through the mountainous terrain, through gorges and other impassable areas of expensive off-road.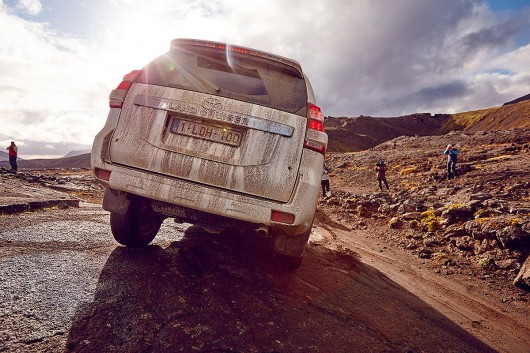 All this is due to the fact that the Toyota Land Cruiser Prado is equipped with everything that should be in this class of cars. Of course, this gear, two locking differentials and a complex system of distribution of torque "Crawl Control".
Economical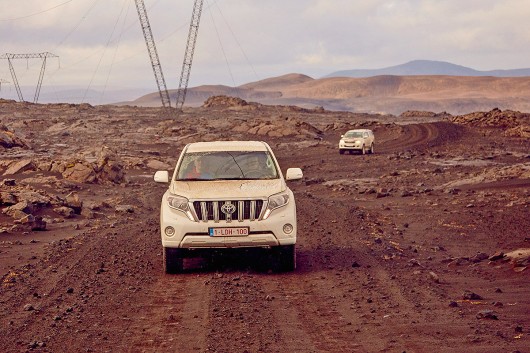 | | |
| --- | --- |
| Fuel Type | Diesel fuels with a cetane number of at least 48  |
| Standard emissions | Euro 5 |
| City cycle | 9,2 |
| Country cycle |  6.3 |
| Mixed cycle |  7.4 |
Dynamic performance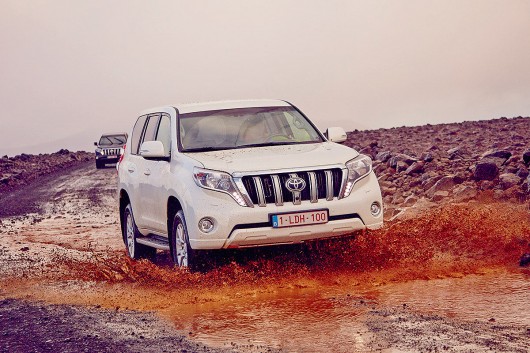 | | |
| --- | --- |
| Maximum speed | 175 |
| Acceleration 0-100 km / h | 12,7 |
Photo 2016 Toyota Land Cruiser Prado