2016 BMW X1 earns highest safety award
A new generation of crossover BMW X1 was awarded "IIHS Top Safety Pick +".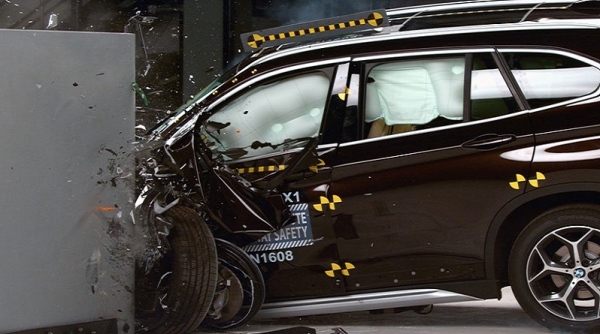 Compact luxury crossover BMW X1 received the highest award security according to the IIHS (Insurance Institute for highway safety). Recall that the crash test involved a new generation crossover that came out this year on the world market. Along with updating the design and other technical characteristics, the BMW engineers have improved body rigidity, which primarily affects the safety of the driver and passengers in a frontal collision. In the end, the new crossover has successfully passed the most severe test that simulates a frontal impact with offset.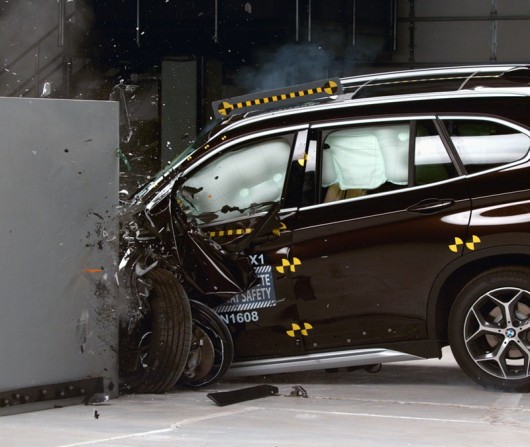 We are talking about frontal crash test with a small overlap, in which experts recreate IIHS frontal impact which occurs with offset. In this test you can find out how the car protects the driver and passenger.
According to the results of the testing revealed that the new model of X1 is much better protects the driver and passengers from impact during a crash. According to experts of the Insurance Institute of the USA after hitting space in front of the driver remains quite safe. Recall that the previous crash test conducted with the previous generation of the car has revealed the lack of safety of crossover for the driver. For example, after frontal crash test with a small overlap of the last model X1 is not shredded properly the force of impact in an accident that results in a strong deformation of the body. In the end, the space in front of the driver is deformed so that after the simulation of an accident at the dummy in the driver's seat pinched his right leg.

Also, as a past model BMW X1, the new product successfully passed the other traditional crash tests IIHS. So 2016 BMW X1 received good rating in frontal crash test moderate overlap, in a side impact. Also the car received a good rating in the roof strength and the protection level of the head restraints.

With regards to the prevention system from collision when testing the specialists of the Institute have found that at a speed of 20 km/h a system of automatic emergency braking could reduce the machine speed before impact at 16 km/h At a speed of 40 km/h the system before impact could reduce the machine speed by 11 km/h.
Recall that recently, the IIHS introduced the new criteria for testing cars. So now to get the highest award of safety, vehicles should be required to pass new tests that verify the effectiveness of the systems of automatic emergency braking. Thus, the experts of the insurance Institute learn how the car prevents the car collision with an obstacle on the road.