15 crossovers, surprisingly capable on the offroad
From Bentley's to Toyota – 15 capable cars on the roads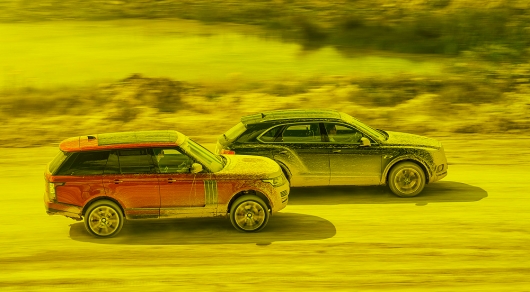 Habit is a powerful thing. That's all we, the motorists, got used to the fact that these SUVs is brutal models of the past. Only they, as proven by many generations of Jeepers that can get there where can't get in any other kind of four-wheeled passenger vehicles. It turns out that this statement is not completely true…
It is worth a little deeper into the subject, and you will find that some crossovers and SUVs from Kia, Toyota and even Rolls-Royce, though looks dapper, but really can do on the off a few tricks without getting stuck. Want to know the full list? Then you should definitely stay on the page a little longer.
2019 Bentley Bentayga
The Bentley Bentayga is probably not the # 1 choice for off-road enthusiasts. Expensive luxury SUV is unthinkable $ 229,000. Where such a Yes in the dirt? But don't be so strict.
The system of permanent all-wheel drive and an additional package of "All-Terrain" which involves several different off-road settings and a protective grille and a video camera for 360-degree review gives Bentayga hope in difficult areas, where no asphalt.
Out of the box Bentayga gets a Torsen center differential, open rear differential, electronic assistant for the descent of the hill "Hill Descent Control", restraint system downhill "Hill Hold" and an adjustable air suspension that allows you to Wade through up to half a meter.
2019 BMW X5
The BMW X5 has become larger and bolder in appearance in 2019. With the emergence of a new model there have been many new suspension upgrades that make it more capable than ever. With the technology of a full drive xDrive, the new regime driving "Rock" and additional off-road package "Off-Road" X5 receives updates such as automatic locking rear differential, adjustable air suspension on both axles and skid plate.
A good application for off-road capabilities. But to go into the dirt on it is still pathetic.
2019 GMC Acadia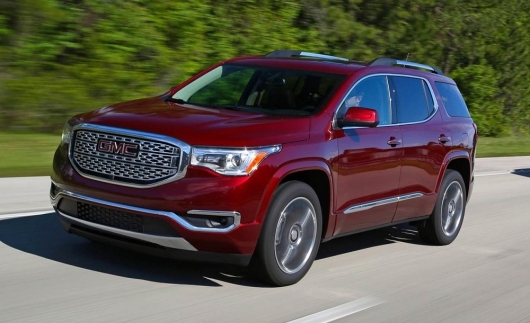 GMC Acadia is partially forgotten luxury sibling the Chevrolet Traverse. And in vain, because this crossover is able to surprise on the roads, because it has a number of notable features. With the optional package "All-Terrain", which is paired with all-wheel drive system, dual clutch, big American jeep can tweak to force both sandy and muddy sites. A system is "Hill Descent" will not lose control during the descent. In General, lad is fully competent in difficult conditions.
2019 Dodge Durango
Surprised that the list does this white Swan? Like, his place on the race track… Yeah, he has no special off-road trim, and four-wheel drive is not included as standard but available with a gearbox with a step-down range and on an enlarged platform from the Grand Cherokee something on a bad road it can still do.
2019 Infiniti QX80
Like the Lexus LX, the Infiniti QX80 is not so much a crossover, but too sophisticated SUV. But even though he is not even close to the Arsenal of the honors which have companies like Jeep or Land Rover, still very capable off road machine. QX80 is equipped with independent suspension on four-wheel air suspension on two axles and 18-inch wheels are available.
2019 Jaguar I-Pace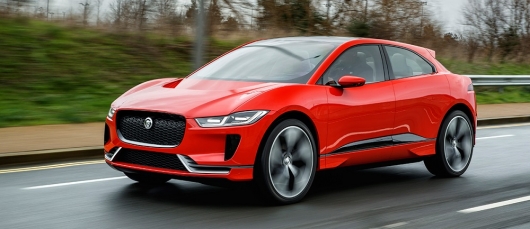 Jaguar electric I-Pace gets high marks for its capabilities on the road. But first and foremost it is still a product of Jaguar Land Rover, which means it also has to be nimble on the roads. And indeed, I-Pace can get in the Ford to a depth of almost two feet ahead of Subaru Outback about 2 cm Um, electricity and water are a dangerous combination, corotate should not?
Its angle of arrival at 16 degrees is not very impressive, but with full all-wheel drive (and decent tires), it can cope with relatively rough surfaces when needed. The same can be said of other electric cars. So I-Pace in our list.
2019 Jeep Renegade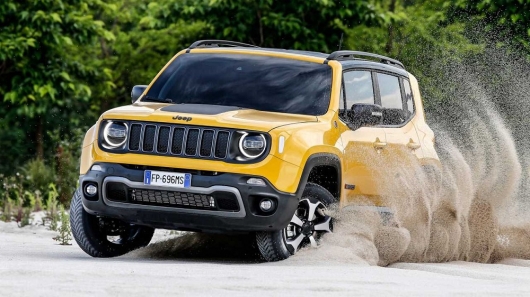 We know that Jeep vehicles have a reputation of SUVs, but many consumers do not think about modest Renegade, which shares its platform with the European Fiat Panda, as capable off-road.
Meanwhile, in the configuration of the "Trailhawk" on the Renegade model suggests that the car was designed to be able to use it in heavy terrain due to the improvement of the following parameters: traction, ground clearance, maneuverability, articulation pendants and the best protection when fording.
Renegade "Trailhawk", of course, has all-wheel drive, can travel up to 48 inches of Ford and has an angle of entry to 30.5 degrees.
2019 Kia Sorento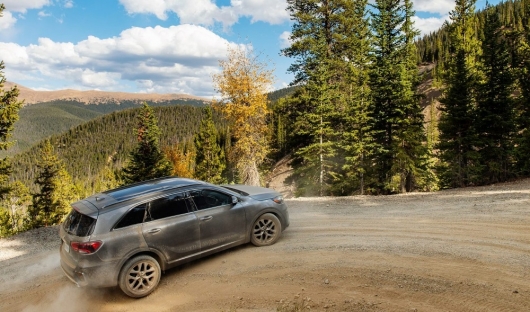 They say the Sorento different from their classmates in a better way. We did not check, but believe the experts word for it.
2019 Lamborghini Urus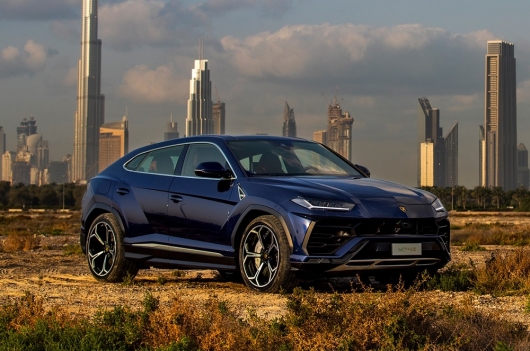 Another participant in the crossover for six-figure sums. Surprisingly, Lamborghini Urus actually has some off-road capabilities. Twin-turbo 641 HP monster under the wide hood of the crossover combined with all-wheel drive system and three different modes of driving on the road: "Terra", "Sabbia" and "Neve" (gravel, sand and snow) that change settings depending on location. Yes, he is more focused on the road and not hide it, but he can do the job and in the dirt when needed.
2019 Lexus LX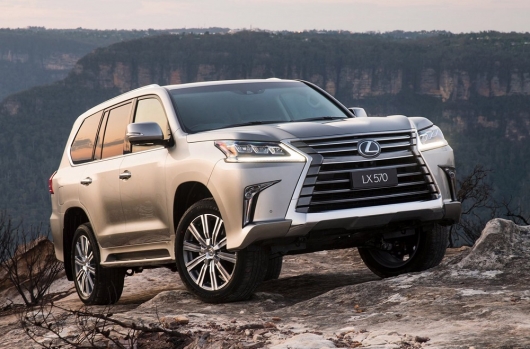 Okay, the Lexus LX is actually not a crossover with the layout of the body on the frame this is exactly the SUV. However, this luxury model is probably not the first choice, which is accessed by most buyers in search of an SUV, especially for the dirty deeds have a more utilitarian Land Cruiser.
But don't let its luxurious style fool you, because LX is an incredibly capable machine. In his Arsenal there is a full all-wheel drive, independent suspension with double wishbones with coil springs and adjustable up to 76 mm clearance.
2020 Mercedes–Benz GLE
Luxury SUV that costs almost $ 60,000. In most cases, sounds like a death sentence for the true Jeepers on this for peresechenke will climb (unless, of course, it's not a Range Rover). But the GLE, surprisingly, have their chips in order to compete with rivals on a difficult trail. His new electronic active suspension with the function "Curve" and "Rocking Mode" can pull a big crossover out of trouble, and with an independent control system for each wheel he can crawl large rocks and even leave behind the boulders.
2018 Mitsubishi Outlander Sport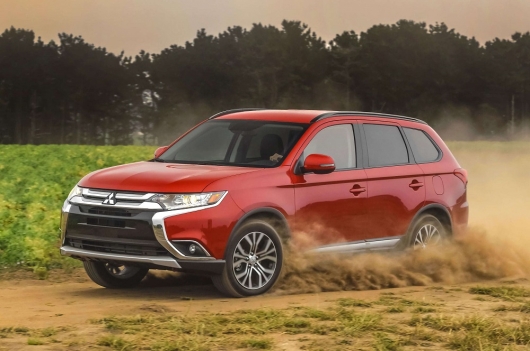 Mitsubishi Outlander Sport may be the oldest in the group, but as you know, the old horse furrow does not spoil, although not deep plow… In General, with 21.5 inches of ground clearance the Outlander Sport sits higher than most cars in its class. It is also longer (4,356 mm) and wider (1,811 mm) than most of its rivals in the class. All-wheel drive system is optional on model.
2019 Range Rover Evoque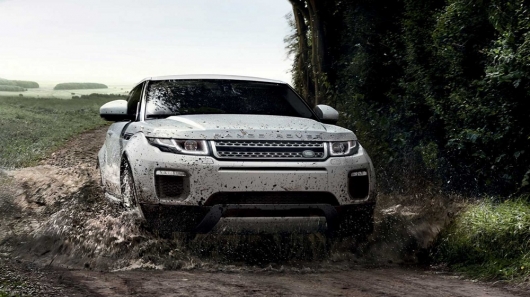 Unlike their larger, more capable brothers in the model range of Range Rover Evoque are probably not the first option in the list of durable, luxurious crossovers. With all-wheel drive all-wheel, angle entry to 25 degrees and the fording depth of 50 cm it competes with many other crossovers on our list.
2019 Rolls-Royce Cullinan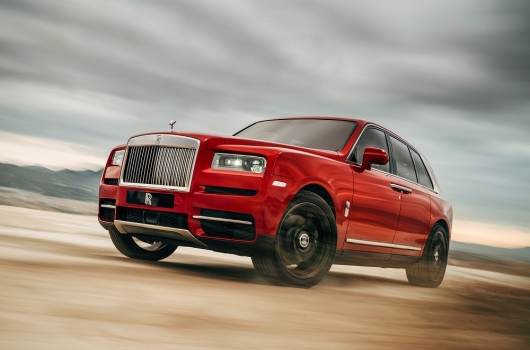 It is unlikely that you would have to assume that megaromania Rolls-Royce Cullinan for 325,000 dollars will effortlessly be able to overcome the rocks and dirt. But as it turns out, he can! Royce feels at home on the trail, with no reducing comfort on the road. Mode of "Off Road" designed for mud, rocks and light "hillclimbing", and is also equipped with air clearance adjustment, which raises it to 4 cm for off-road conditions, this car can become a SUV of your dreams.
2019 Toyota RAV4
Toyota RAV4 has always had a reputation as one of the most reliable options of crossovers in its class. But the new model 2019 model year with all-wheel drive system more capable. Functions such as the management of the descent from the mountain, guarantee confidence while driving on peresechenke, and 210 mm of ground clearance will help to cross any major obstacles. Massive 19-inch wheels and tires lend not only a more upscale look, but the real advantage on difficult sections.